It is becoming clear that the relationship between Kenya's President Uhuru Kenyatta and his Deputy William Ruto is fast worsening as the tenure of their government heads to expiration.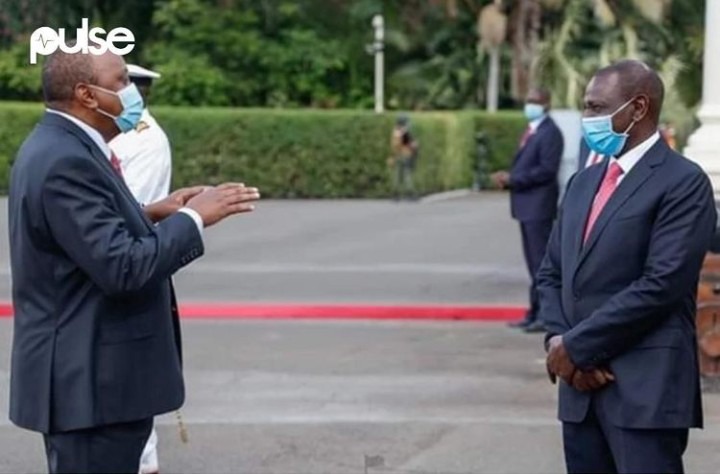 A few days ago, President Uhuru Kenyatta told a gathering of Kenyans that he would not hand over the Presidency to any thief but failed to specifically mention anyone's name.
This time around, he directly accused Vice President William Ruto of doublespeak, triggering speculations that his previous comment might be targeted at Ruto too.
According to Tuko.co.ke, without mincing his words, he dared Vice President William Ruto to bow out of the government and chart his own course if he is no longer committed to the jubilee administration which he ( William Ruto) has been part of since 2013.
Some Kenyans have also expressed mixed feelings that this could also in the other way may lead to another political blunder if the two leaders of the country fail to address their grievances.
Some say if Vice President Williams Ruto bows out of President Uhuru's government, he may chart his own political arena of becoming president of the country, that means, he's going to be an opposition contender to president Uhuru Kenyatta.
Kindly follow my account for more newsworthy contents.
Content created and supplied by: Ghanafuoandy (via Opera News )