Kwame Asare Obeng popularly known as Kwame A-Plus is a Ghanaian politician and hiplife rapper, whose songs are aimed at criticizing the political leaders on their corruption activities.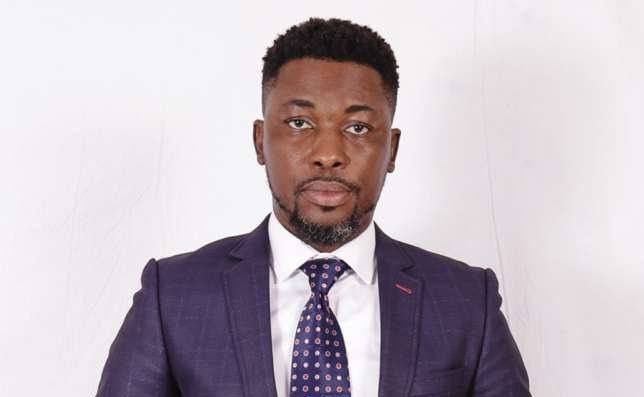 He is one of the people of influence, who has devoted himself to fighting for the rights of the ordinary Ghanaian, whose voice cannot reach the leaders. He has recently been protesting the newly introduced taxes imposed on Ghanaians by the president, Nana Addo Danquah Akufo Addo.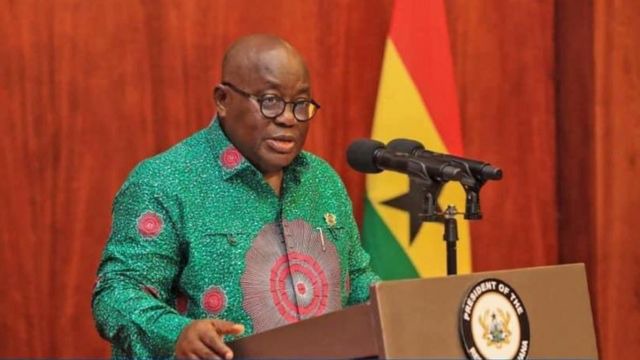 Today, he has made a post on his Instagram page, where he expressed his disapproval in how, the poor citizens are targeted by the laws of the country, whiles the rich are protected by those who are supposed to enforce the laws. He also reacted to the news of the COVID-19 restrictions at the various beaches.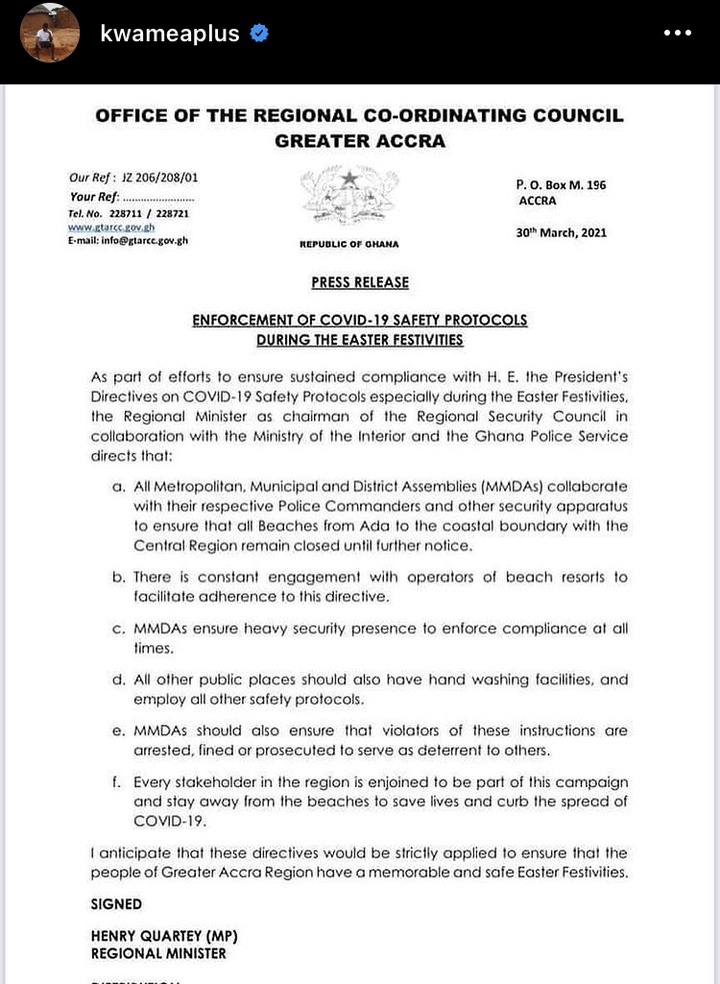 He wrote in his caption that, the government should be specific, and if all pubs and beaches are closed down, it should be ensured that, no one goes to Labadi or Sandbox beach. He went on to say that, the police cannot be chasing poor people and closing down pubs at Sakumono Titanic beach, whilst the same police provide security for the rich at Labadi and Sandbox.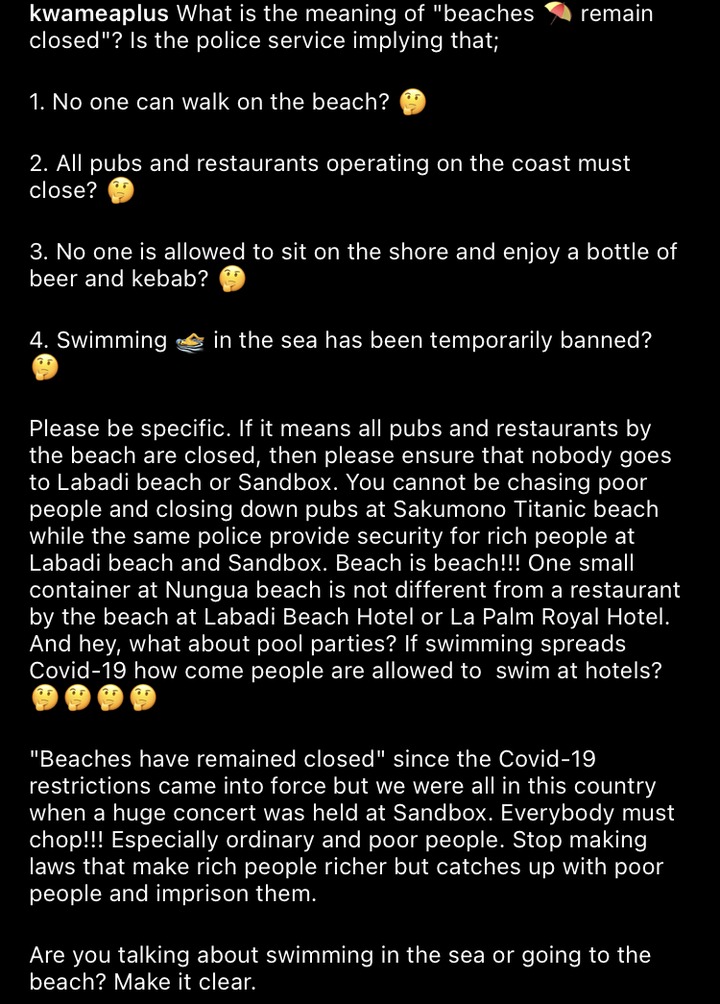 What do you think about the claims of the claims of Kwame A-plus, should all beaches be closed? Share your thoughts with us in the comments section below.
Follow, like and share GhanaNsem for more exclusives.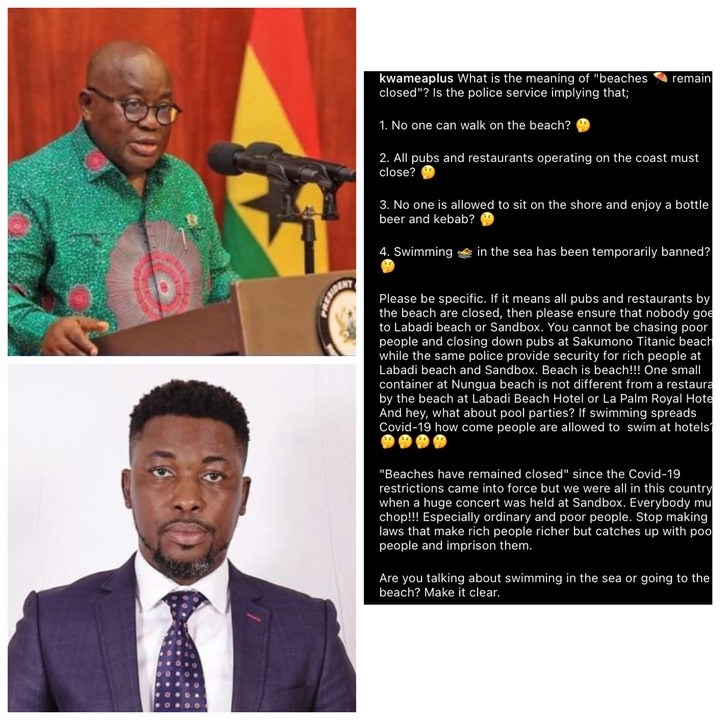 Content created and supplied by: GhanaNsem (via Opera News )