The New Patriotic Party (NPP) capitalised on the growth of Ghana's public debt to GDP during the 2016 campaign season. 
The Vice President of Ghana, Dr Mahamoud Bawumia, lambasted Ex-President John Dramani Mahama's administration for excessive borrowing with little to show off. 
Yesterday, March 20, 2021 the renowned Economist and Political Risk Analyst, Dr Theo Acheampong, provided an information regarding how Ghana has issued Eurobonds for the past 13 years.  
According to data provided by Dr Theo Acheampong, Ex President Agyekum Kuffour issued $750 million Eurobond in 2007. 
However, the late President, John Evans Atta Mills, failed to issue a single Eurobond during his tenure of office. 
Nonetheless, Ex-President John Dramani Mahama issued $750m, $1bn, $1bn and 750m Eurobonds in 2013, 2014, 2015 and 2016 respectively, with a total of $3.5bn. 
On the other hand, President Nana Addo Dankwa Akufo-Addo issued three Eurobonds in his first term. They are $2bn, $3bn and $3bn Eurobonds in 2018, 2019 and 2020 respectively, with total of $8bn. 
In spite of that the current NPP government has proposed another $3bn Eurobond in 2021 in order to finance the "extravagant" spending of the government. 
Eurobond refers to a bond that is issued outside a country with an expatriate denominated currency. This implies that Ghana can issue a Eurobond denominated in British Pound Sterling (GBP) in China, UK or USA. The principal and interest payment of the Eurobond will be made in GBP. 
Note that it has to be issued outside the issuer's country with a different denominated currency.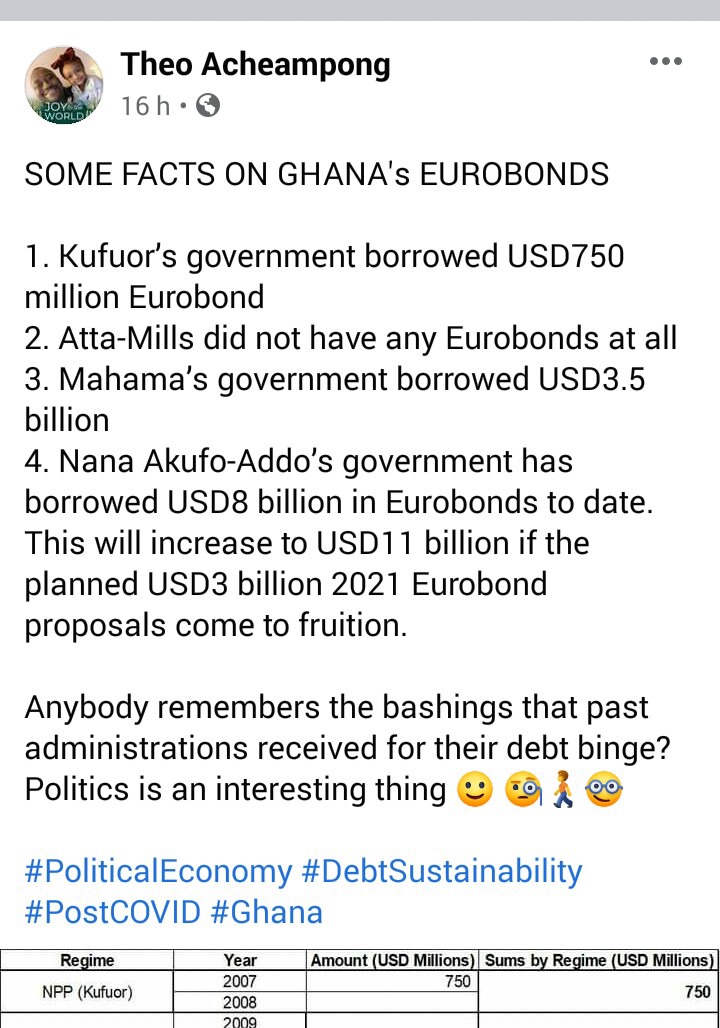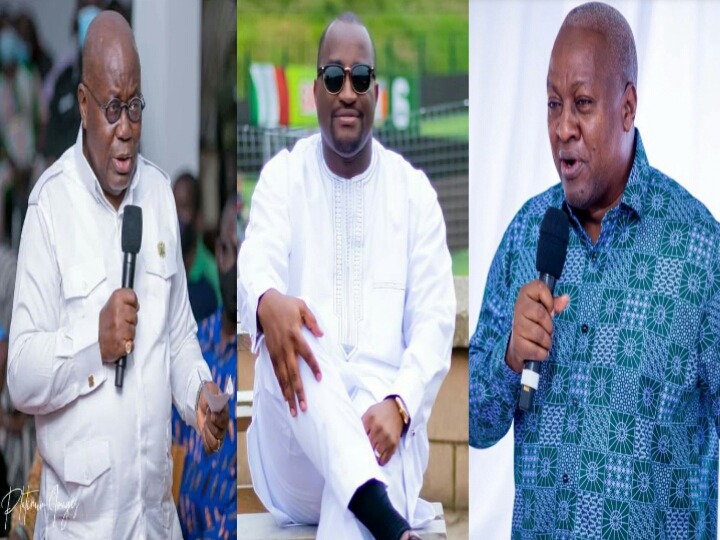 Content created and supplied by: News_365 (via Opera News )