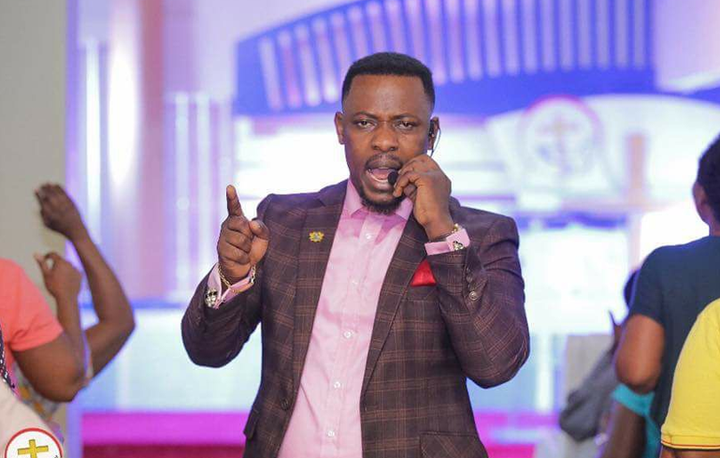 The Founder and Leader of Prophetic Hill Chapel, Nigel Gaisie has revealed that some tragic events are about unfolding in Ghana and other parts of the world in the coming months. He listed about six prophetic messages, which he urged many to commit prayers to and avert the consequences of its occurrence.
First on the list was a prophecy about a ghastly accident that might occur in the northern enclave involving a Metro Mass Transit bus that will collide and many will end seriously injured.
"I saw a tragedy in the northern Enclaves, something like lorry accidents. I saw something like metro mass colliding, I saw a cry from the northern Enclaves of Ghana."
He hinted that a great man of God will "be attacked or saying bye-bye to us". Though no mention of a name or church of the 'victim' was mentioned.
There again, Nigel Gaisie prophecied that the House of Parliament will soon be attacked. He did not mention who the attackers would be yet he felt it would be of national interest if some prayers are said to avert that. Nigel Gaisie indicated that this revelation has been repetitive and fear the worse could happen.
He clarified that the Ga's in parliament will be most victimized in this attack.
"I keep seeing attack on Parliament, Parliament especially the Ga's in Parliament should pray if possible fast to avert a continuous danger, I see ahead."
The Prophet indicated that a deadly plane crash is about to happen but he prayed that many shall be saved by God's intervention.
"I saw a plane crash and also, there are HARD TIMES AHEAD. Let's prepare but like those in Goshen and Elim, God will give them (us) mercies to ESCAPE."
He say some other calamities befall nations as Nigeria, Rusia and America.
"I saw Nigeria especially the north in a brutal fight with the government or a session of their leaders and lots of people were left to their destiny on the street.
"Let's pray for Russia and America...N.B.I have prayed and continuously will be praying against all the above and others, I have kept to myself but if it makes sense to you, kindly add your prayers to it and the drivers must drive carefully on our roads," he concluded.
Content created and supplied by: Tinch (via Opera News )