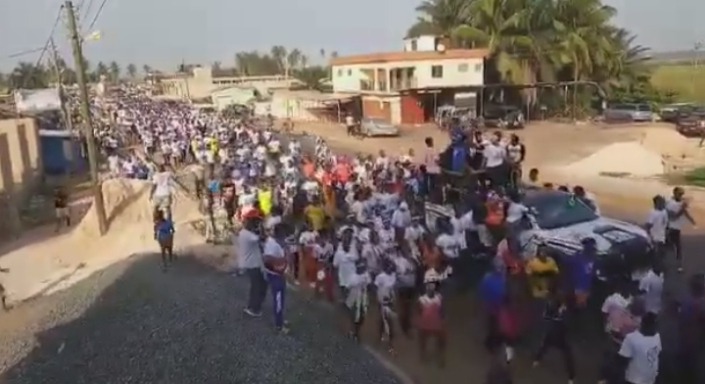 Accra News is reporting, the NPP Parliamentary Candidate for Ketu South, David Tianoh Ouashie has for the first time gathered enough supporters to overthrow the NDC from its comfortable world bank.
Accra News sources have it that a mammoth health walk was held on Saturday through the principle streets of Denu-Aflao to send a strong message to Dzifa Gomeshie and the NDC that, the Rescue Mission will fail in Ketu South.
But critics say the crowd following him, will not translate into anything meaningful on voting day.
Moreso, he stands accused of running away from a debate scheduled last Friday on radio station in Aflao.
According to them, he feared his closest counterpart respectfully disgracing him.
"The NPP Parliamentary Candidate For Ketu South David Tiahno Runs Away From a radio debate last Friday.
"The program which was organised for all the aspirants in Ketu South Constituency saw 3 aspirants appearing except David Tiahno.
"David Tiahno who was afraid that Hon. Dzifa Gomashie will collapse his political career on live radio today refuse to appear on the show," said Courage Babanawo, Member of NDC Communications Team, Ketu South.
Please Kindly Watch the Video