Host of Angel FM's morning show, Captain Smart has stated that Ghana's presidents are afraid of Pastors because they fear to lose votes in elections when they execute policies that will affect Churches in this corona virus pandemic times.
Speaking on the morning show on Wednesday, February 10th, Captain said the presidents are unable to take bold decisions because they have a notion that the pastors have control over the members of their churches, and when they speak to them on a certain pattern, it could have detrimental effect on how they win elections.
He bemoaned the decision to have churches and schools in operation while the disease is taking an upsurge. At the same time, places that were banned from operations as well as facilities that were given some level of restrictions are not adhering to the directives of the president in his twenty third address on measure being taken to curtail the corona virus pandemic.
He drew the president's attention to the happenings in schools as Angel FM's correspondents brought in report in some government schools around the country where children were scarcely following the safety protocols.
He therefore called on the president to close down the schools in order to protect the lives of the children, stating that if the parliament of Ghana can go on a recess for 3 weeks due to the upsurge of the corona virus pandemic, why should little children who are vulnerable to the pandemic be allowed to go to school amidst the dangers of the pandemic in the name of education?
Captain Smart again added that Ghanaians who at the initial stages of the pandemic in March 2020 contributed to the COVID-19 fund have stopped contributing because there is no clear definition of what the fund is being used for.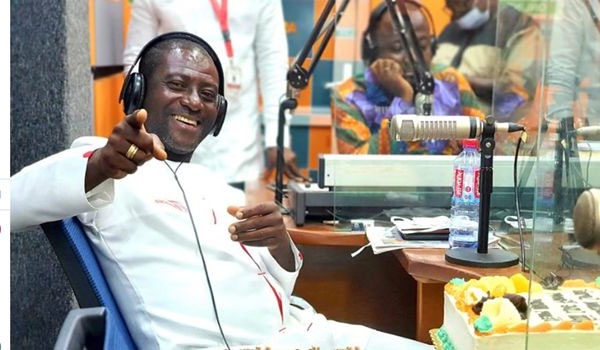 Content created and supplied by: WaboMan (via Opera News )