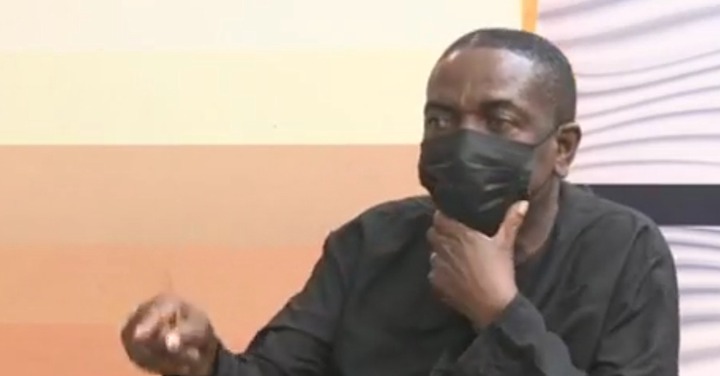 Veteran Journalist Mr. Kwesi Pratt Junior has expressed his willingness to go all out and lead a fight for the ordinary Ghanaian.
According to Mr. Kwesi Pratt, it will be impossible for anyone to stop him until he achieves his aim.
Mr. Kwesi Pratt Junior believes the government is refusing to protect Ghanaians against the coronavirus outbreak.
An angry Mr. Kwesi Pratt indicated that there are no beds to cater for coronavirus patients in the country but the government is doing absolutely nothing about it.
Mr. Kwesi Pratt Junior was speaking in a discussion on Pan African Television's Alhaji and Alhaji political program.
"I do not know what the hell is happening to this country. That people are dying because we cannot give them oxygen. This is incredible. Ridge Hospital that is dedicated to the fight against coronavirus has a total of thirty-two beds. I'm completely scandalized that we cannot set up clinics to cater for these positive cases". He noted.
Mr. Kwesi Pratt Junior further added that there is no hospital in Ghana that has a dedicated Out of Patient Department to manage coronavirus cases.
He added that frontline health workers in the country have been complaining of inadequate PPEs to fight the pandemic.
"Reports from the Komfo Anokye Teaching Hospital has it that the facility has less than ten dedicated beds for coronavirus. This is how serious we are for the confrontation of coronavirus cases. The doctors are telling us to have a dedicated Out of Patient Department (OPD) for the management of coronavirus cases. No hospital in Ghana has a dedicated OPD for the management of positive cases. The frontline health workers do not even have an adequate supply of PPES". He noted.
Mr. Kwesi Pratt Junior added that the decision by the government to reopen schools is a worrying situation.
He says responsible Members of Parliament have decided to close down due to the virus but kids who cannot cater for themselves are being made to go to school.
"One of the things that have happened and should be worrying to all of us is the decision to reopen schools. Now-18-month old babies are in school. I don't know what these young babies are learning that they should risk their lives. Members of Parliament who are adults have closed down their law-making house because of coronavirus. But kids who cannot take care of themselves are in school. I cannot understand what is going on. Jesus Christ of Nazareth, this how smart our leaders are". He noted. 
Content created and supplied by: AmaMathematics (via Opera News )