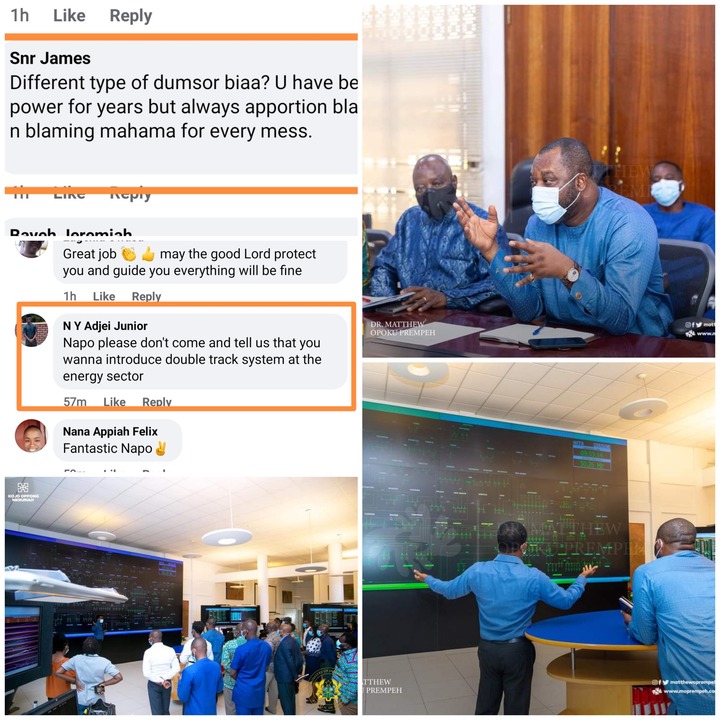 Many are.thise that expect some significant provement in the country's energy distribution with the new minister for the sector; Dr. Matthew Opoku Prempeh, who is affectionately referred to as Napo. A heated critique has been sent to him regarding his recent activity at the Ghana Grid Company Limited (GRIDCo).
Some Ghanians who read through the Minister's post dared to confront him with their expectations and warned him not to dissappoint the nation. Two strong notes replied his brief about his engagement at GRIDCo, and one could simply feel the apprehension of re-experiencing dumsor in the country.
One N. Y Adjei Junior cautioned the Minister not to introduce 'double track system' to the energy sector. Its very funny yet a justified reaction to the recent power outages in the country.
The remark refreshes the experience of the 'terrible' double track system in the education sector at the Senior High School. Though figurative, the comment tells much about a load shedding that might arise from the ongoing upgrading works at GRIDCo.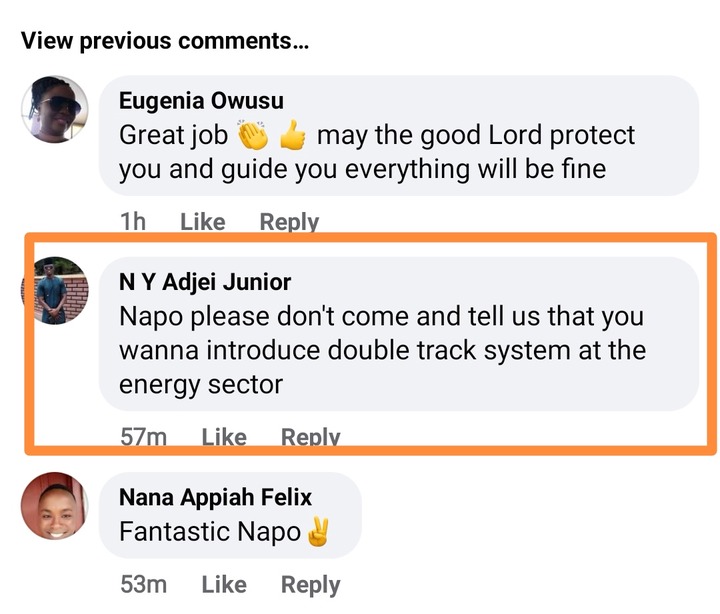 Another with the name Snr James, sounded very political and cautioned Napo not apportion blame to former President John Dramani Mahama over the recent dumsor crisis. He mocked that the predictable response to the power crisis is that this is "a different type of dumsor".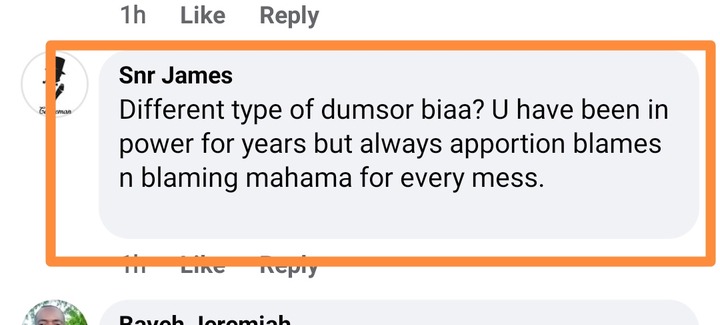 By far, the information from GRIDCo about the power situation had not been satisfactorily. The announcement that ongoing upgrading works on the transmission lines would end by September 2021, had caused many to worry.
Clearly, affected areas would have to bear the consequence till that work is done.
Content created and supplied by: Facts_GH (via Opera News )