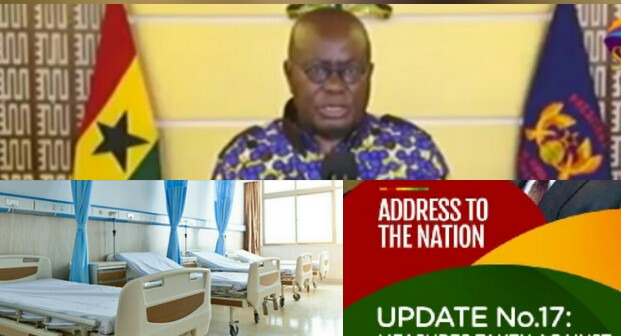 The President of the Republic of Ghana, His excellency Nana Addo Dankwa Akuffo Addo sounded very confident on the fight against the covid-19 pandemic during his 17th nationa address to the good people of Ghana. He revealed that, the country is now recording empty beds at the COVID-19 treatment centres across the country.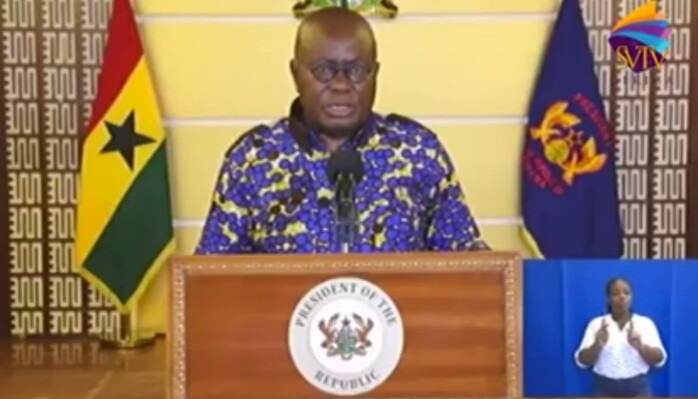 This he believe is a sign of release showing that the numbers at the treatment centres as part of active cases are indeed reducing. This is as a result of hard work of health officials, the government, and other civil service organizations (CSOs) in Ghana, He added.
The president also stated that, the country has recorded only 26 positive cases after the reopeing of air borders for international flights enroute the Kotoka International Airport.
The president eased certain restrictions including;
1. Private burials to be allowed for a maximum number of 100 people.
2. The Ghanaian Premier League to resume on the 30th October 2020 with a maximum of 25% capacity.
He however mentained that both the land borders and sea borders will remain closed until further notice.
Looking at the present situation there have been a good fight against the corona virus pandemic, and the government, frontline workers and the people of Ghana have to be commended.
Kindly put down your comments below. Share, like and follow up as well.
Content created and supplied by: gyeneonline (via Opera News )