Soon after the verdict of the 11th of February 2021, in which the Supreme Court overruled the objection of the petitioner, saying, it cannot compel the Electoral commission Chairperson to mount the witness box, many think that would probably be the end, or almost the end to the court battle. Especially, when the Court further ordered the parties to file their closing remarks by the 17th February 2021.
But, I dare say, anyone who thinks that, the end of this petition is in sight might be deceiving himself/herself.
The first hint is that, the petitioner, via his counsel has given indications of filling fresh processes, with the application to re-open his case already submitted and scheduled for hearing on Monday, 15th February 2021.
Thereafter, if he is granted the leave to reopen his case, he would then subpoena the chairperson to come testify as a hostile witness. This whole move is another battle that will be fought from all angles.
With a re-opened case, It is also expected that, the petitioner will file an application for review on the matter of the EC chairperson refusal to mount the witness box and be cross-examined.
Of course, in all these, their Lordships have the final say in terms of whether they will entertain any other processes.
Whatever their decision might be, the petitioner's desire and thirst for litigation would not be satisfied anytime soon. There are clear indications that, the petitioner will keep on coming with battle after battle.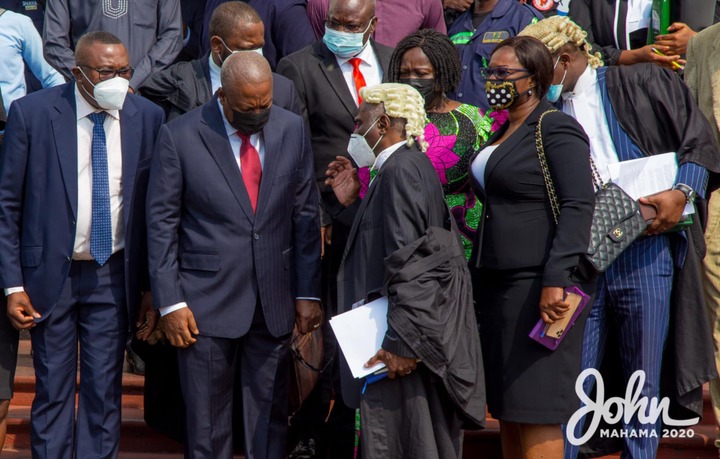 The battle will end with a final war, eventually. But do not expect it soon. 
Content created and supplied by: Rasgambo1 (via Opera News )