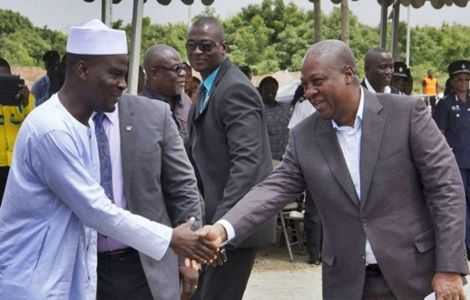 Yesterday, Haruna Iddrisu the leader of the NDC Caucus in Parliament was in the news for calling on the president's decision to make some Ministers hold on to their positions as caretakers as illegal. Citing a Supreme Court ruling, Haruna Iddrisu maintained that until due diligence, proper scrutiny and vetting is done no one could act as minister.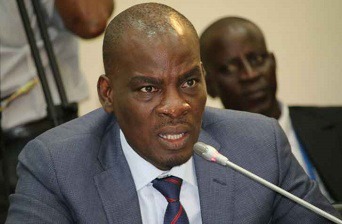 This generated a lot of discourse in the media. However, something else has popped up which has raised eyebrows. This started when Fatimatu Abubakar, an NPP communicator posted a letter which dates back to 2013 where the same Haruna Iddrisu was appointed as temporary minister of Communication. This came after John Mahama had been sworn in and was about creating his cabinet.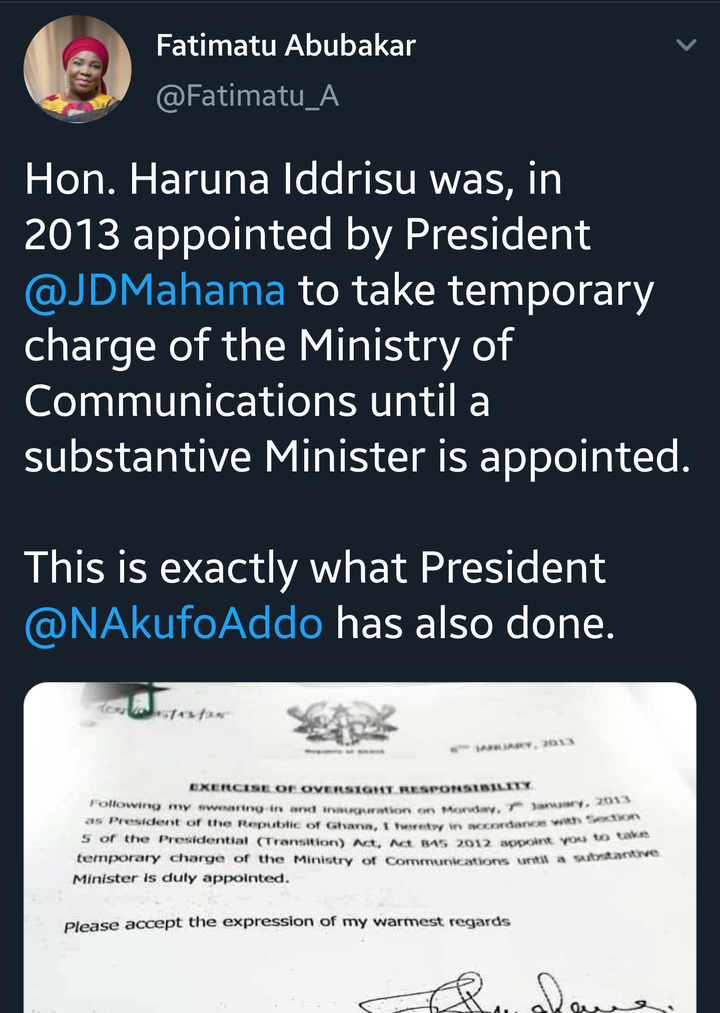 This new revelation is receiving a lot of reviews. However, checks show that the law which allowed this temporary positions was outlawed in 2019 and so really makes it illegal for the President to appoint temporary ministers.
Check the letter;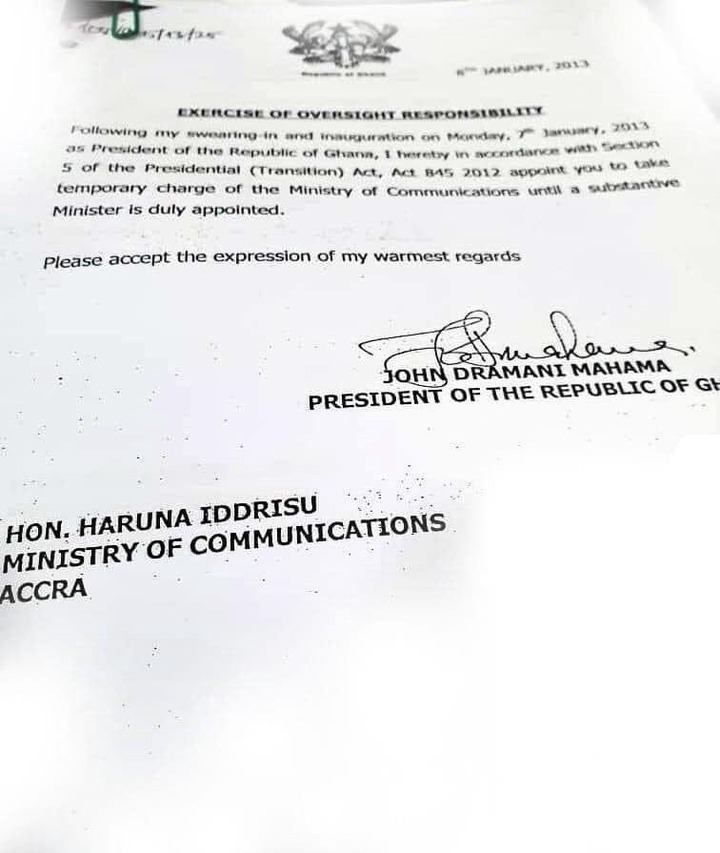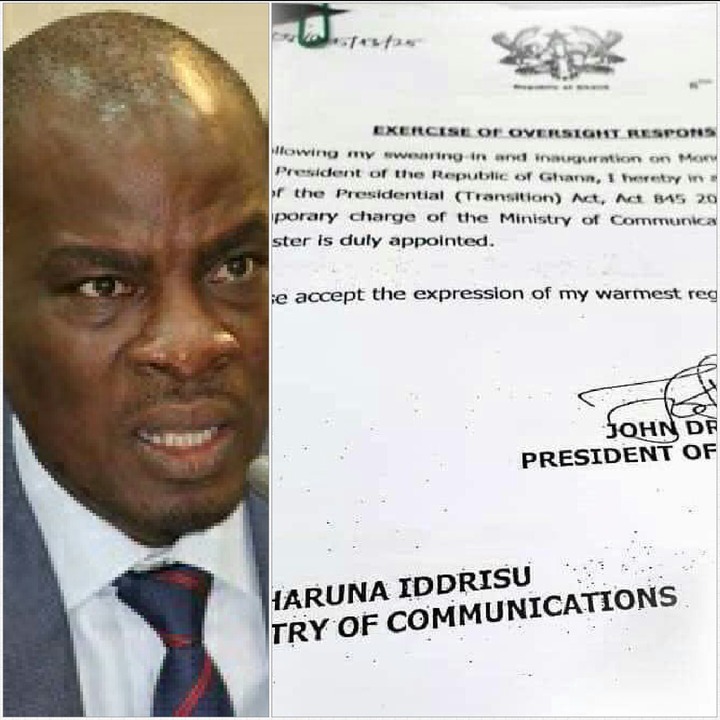 Check out some reactions;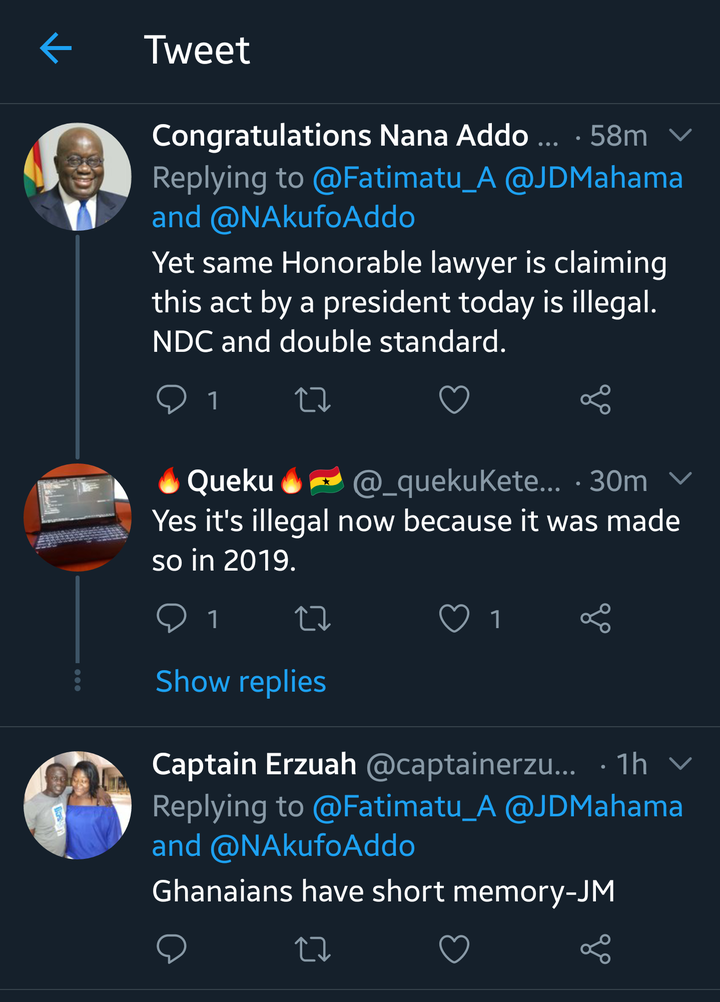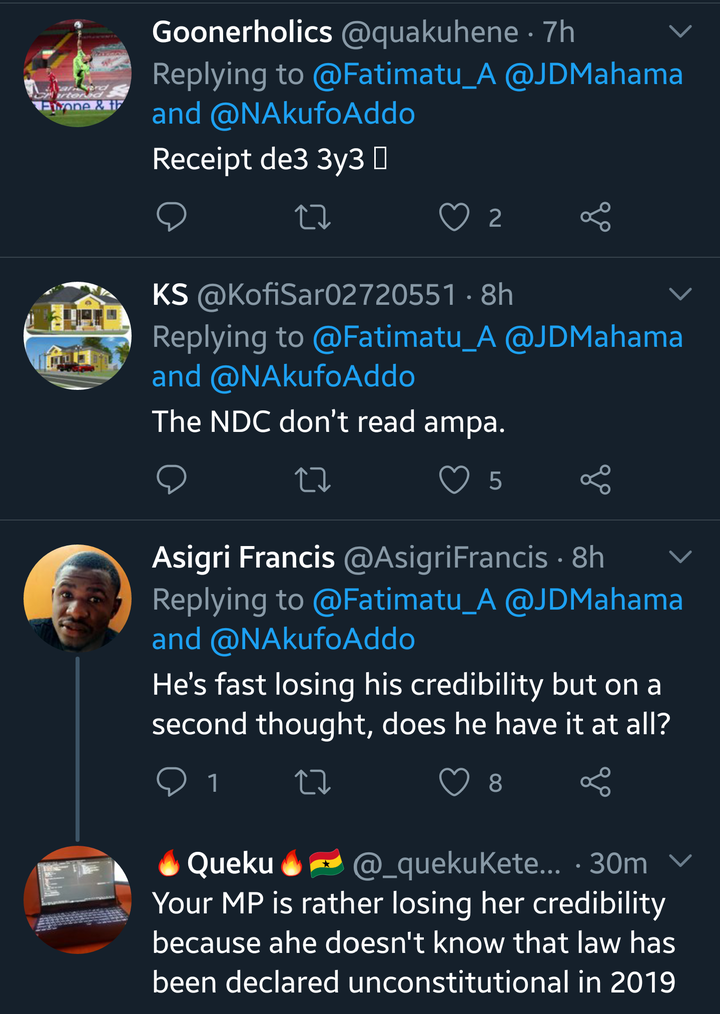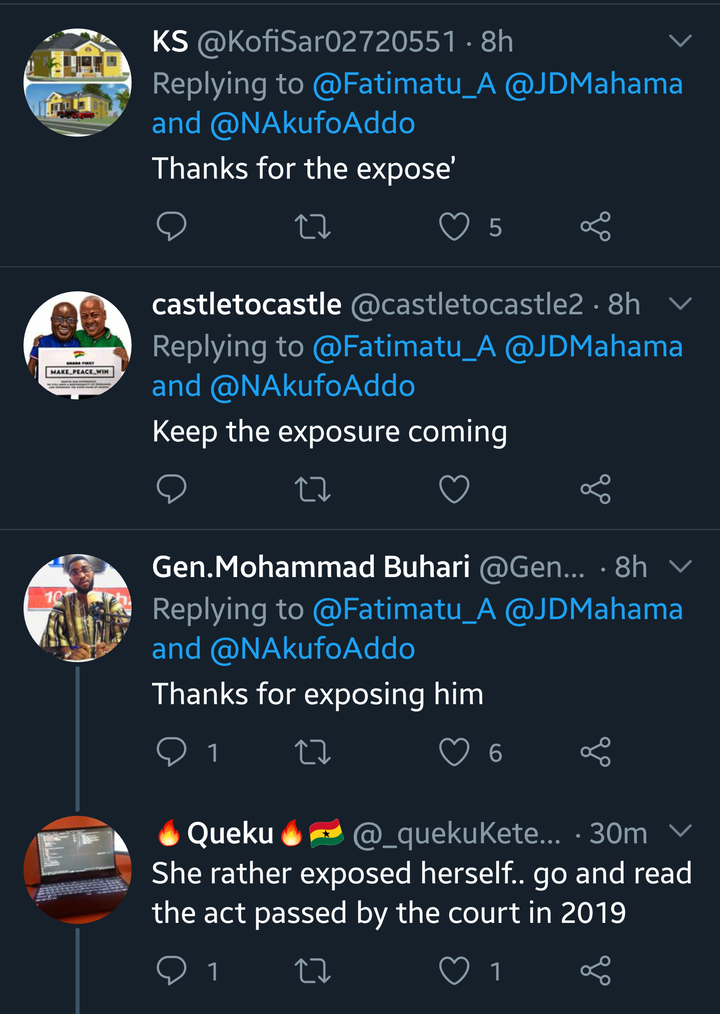 Share your thoughts
Please Comment, Like and Share.  
Content created and supplied by: HerculesNews (via Opera News )