Saratu Atta is the daughter of the first Civilian Governor of Kwara, Adamu Atta who ruled Kwara state between 1979-1983. Adamu Atta who is now late hailed from Adavi Local Government Area of Kogi State. He was able to rule Kwara state when the Ebiras were still under Kwara State before the creation of Kogi State in 1991.
The Late Adamu Atta had two (2) Daughter, Remi Atta (H. E Nana Addo's First Legally married wife, but they divorced after having a child together ) and Saratu Atta (now the President's Personal Assistant).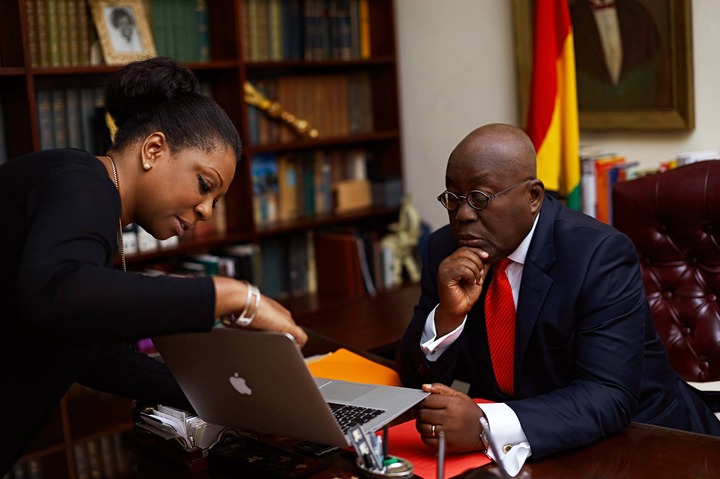 PIC: Saratu with President Nana Akufo Addo
Saratu Atta holds Bachelor degree in Politics and International Studies from prestigious University of Warwick, UK. After graduating from school, she started her career as a Securities Trader at First Securities Discount House in Lagos between 1993-1997.
The daughter of late Governor Adamu Atta then established her own security printing company in Lagos. Saratu Atta was appointed as Campaign Secretary by Ghana's New Patriotic Party (NPP) in 2008. In 2009, she was later appointed as Office Manager and Executive Assistant to Ghanaian President, Nana Akufo Addo.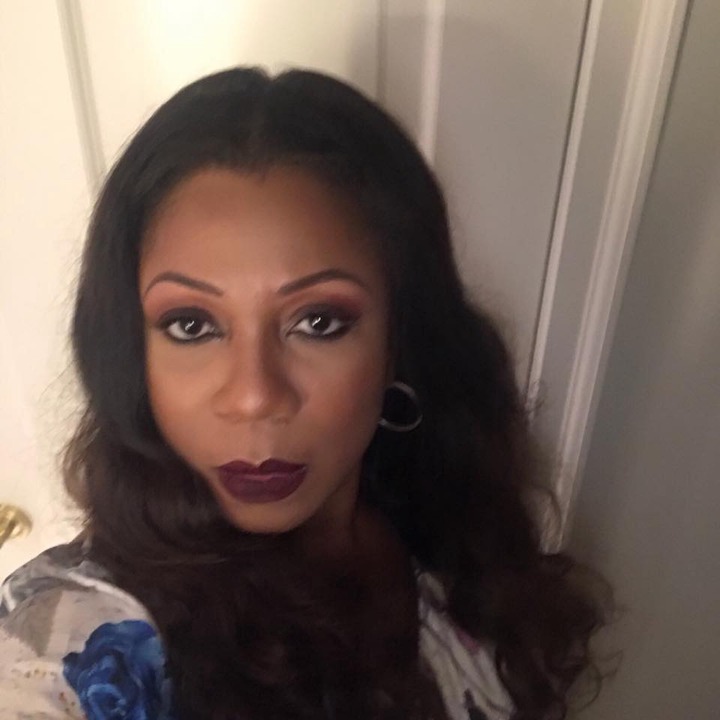 The Kogi born was appointed Personal Assistant to President Nana Akufo Addo of Ghana in January 2017 following his victory at the December 7, 2016 Ghanaian Presidential election and is still the current Personal Assistant to President Nana Akufo Addo.
Saratu Atta is also a well respected administrator and lawyer. Concerning her marriage life, she is now a divorcee with two children, as in 1987, Saratu got married to a Nigerian politician, Femi Fani-Kayode, but the couple separated two years into the marriage in 1990. The marriage produced one child. They however remain very good friends, even though her former husband has since remarried and fathers another child in his new marriage.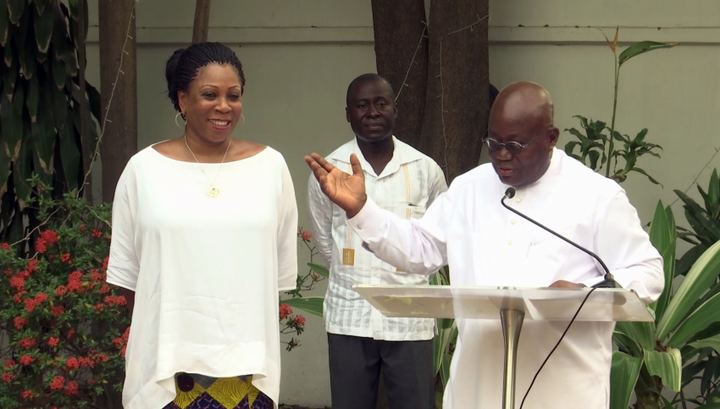 Saratu's ex husband and father of her daughter, who is a renowned politician in Nigeria took to social media to congratulate her on her appointment in 2017, writing that; "Nana is a good friend of mine and more like an older brother to me. I first met him when I was ten years old and he was in his late twenties. He is a profoundly good man and exceptionally brilliant. He is also very well bred and very well educated. He went to a very good English private school, first Holmewood House, which I attended many years later, and then I think he went to either Lancing College or Epsom, before going to Oxford University and then later to the Sorbonne in Paris. His wife Sister Becky is also a good friend and I knew her very well when we lived in the same block of apartments in Chelsea, London when I was at University in the UK. These are truly wonderful people. I am very happy for them and very proud of Saratu. She is a wonderful lady and very hardworking. I have no doubt that she will do an excellent job in her new position and so will Nana Akufo Addo. With people like that at the helm of affairs Ghana will be in very good hands. Nana was born to lead and I am glad that he has finally been given the opportunity to do so".
His latest post about her was in 14th September, 2020, when Saratu Atta had visited Nigeria's Former President, Goodluck Jonathan and Femi Fani-Kayode took to his Facebook page to write that:
"My President and my first wife and mother of my first child, Saratu Atta, who is the SA to President Nana Akufo-Addo of Ghana, in Accra today. A truly beautiful and historic shot. You are looking great Baby and GEJ is looking as presidential as ever!!! Proud of you both!!! Blessings"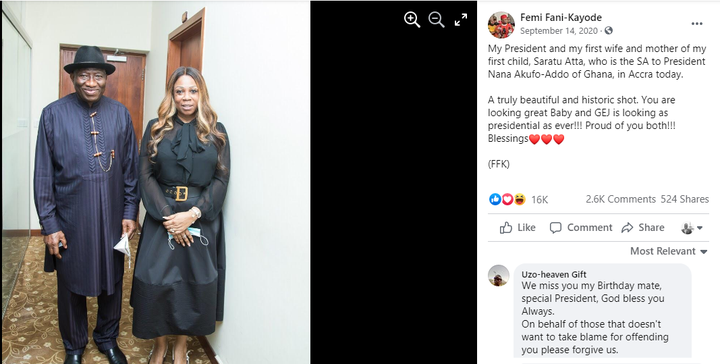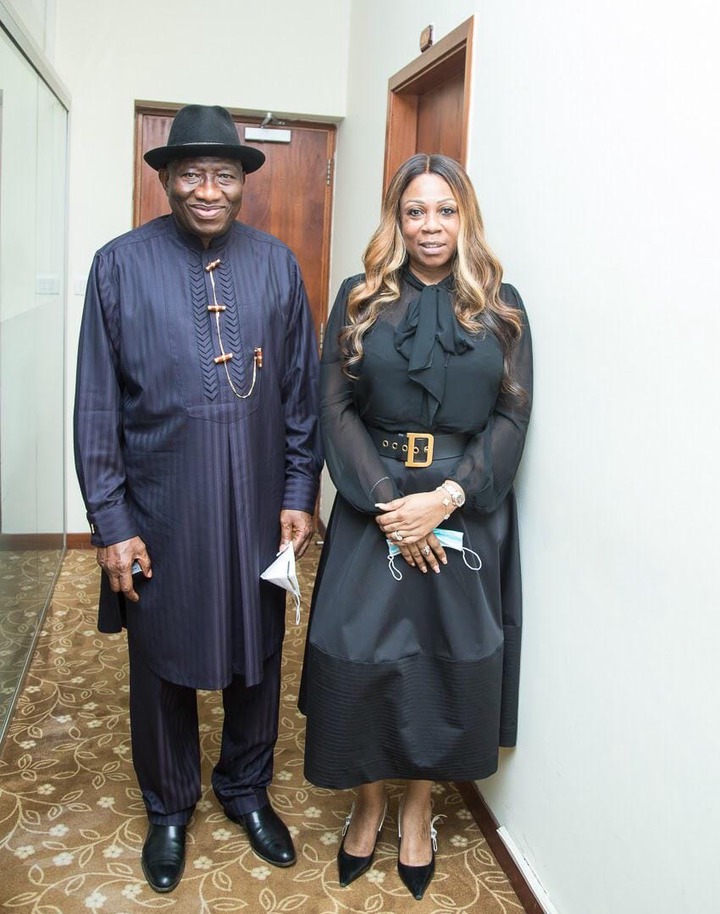 Content created and supplied by: MrsCelestial (via Opera News )