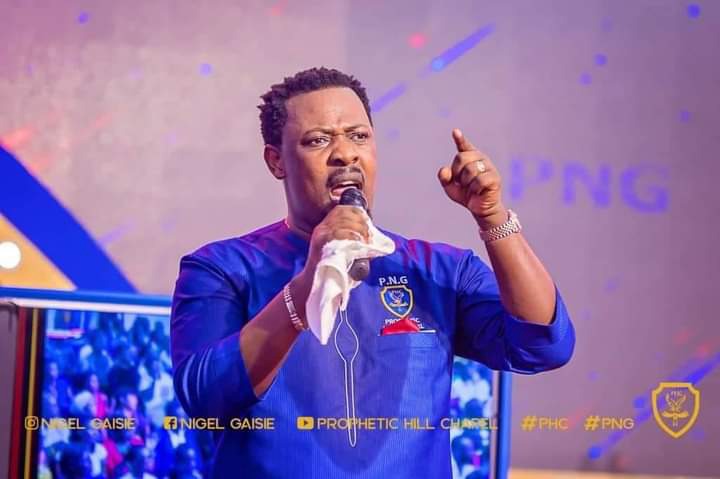 After the 2020 elections, many were wondering as to if Ghana is going to face a lot of challenges or not but some major Prophets said Ghana is going to enjoy good thing without the world pandemic.
Some Prophets on 31st watch night told Ghanaians that they saw that Covid-19 second wave has been thrown into the sea which was the plan of the devil.
Every living being was wishing the country good because of how Politicians hold elections successfully without Covid-19 spreading anywhere in the country.
Prophet Nigel Gaise has revealed that the people of Ghana don't like the truth, so for that reason he had giving up in telling the country the truth after someone sent him a message informing him about how Covid-19 is spreading quickly in the country, especially in schools recently opened.
He disclosed that Ghana is a nation of "hypocrites", a nation of "cowards" although he have soo much to say but for a reason, he will stop.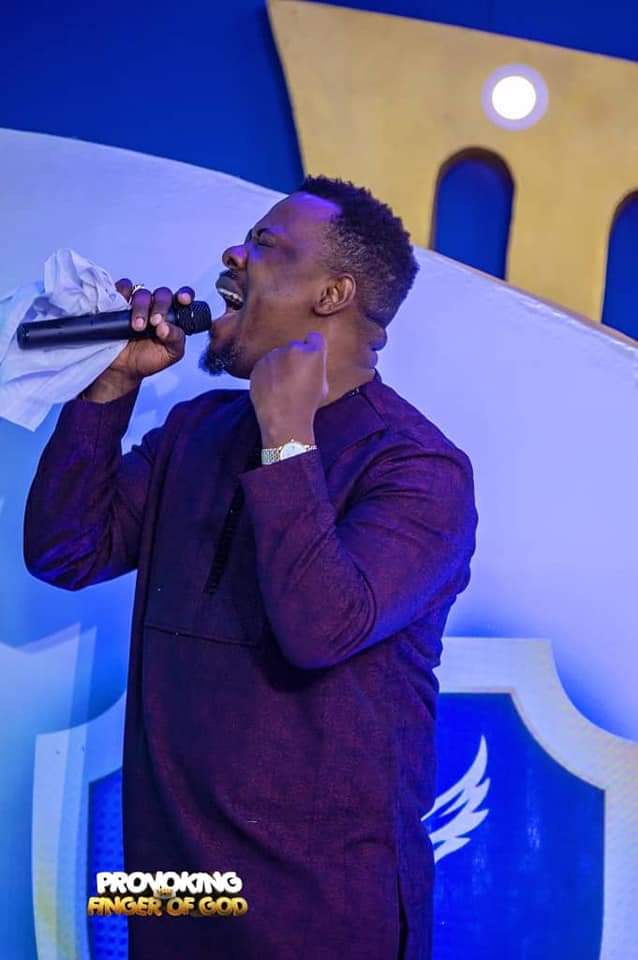 The man of God who is the leader of Prophetic Hill Chapel also disclosed that ventilators in the country will not be up to 100 from the conversation he had with the messenger.
He in addition discloses that all the ICU are full and the messenger noticed him that " are you aware that the massive outbreak of this infamous coronoviruus is due to political activities and how untruthful our political actors are?
The messenger unexpectedly noticed Nigel Gaise that a lot of health workers or people are crying for PPEs and some school children had tested positive for the virus.
Prophet Nigel Gaise in response said "I replied, Kojo our people don't like the truth, so I give up let me focus on my ministry but kindly take care of yourself COVID IS REAL".
Nigel Gaise said and added that "suffice that why am I sensing a lock down, Nigel. It is sometimes disheartening to see how some of our leaders value possessions than human life. The level of misplaced priority showed in our medical fraternity as compared to the lavish comfort of some appointees is shocking.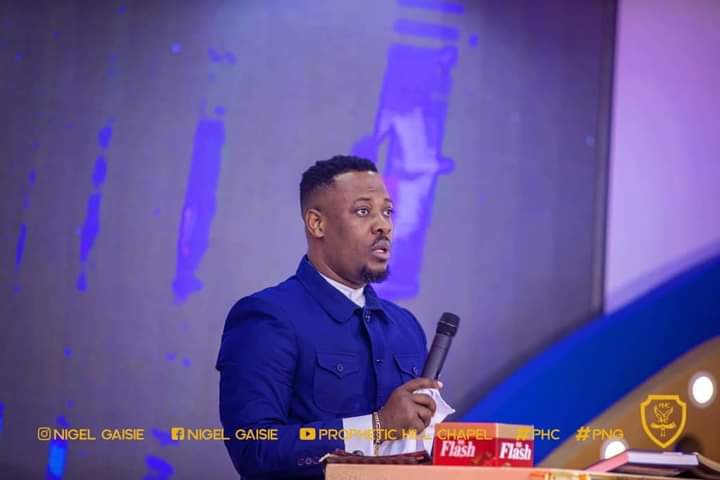 Count the number of ventilators in the whole country and compare it to the number of V8s acquired in the same period of time and you will be shocked. Look at the cheque certain parliamentarians in the name of "Honourable's ex gratia" are bagging home and equate it the amount of essential medical supply provided to the hospitals to save human lives. 
Where essential human priorities are watered down mortality rate will heighten. I plead with our leaders to put the priorities of the aborigines into consideration. It is vital we tackle systems rather than symptoms.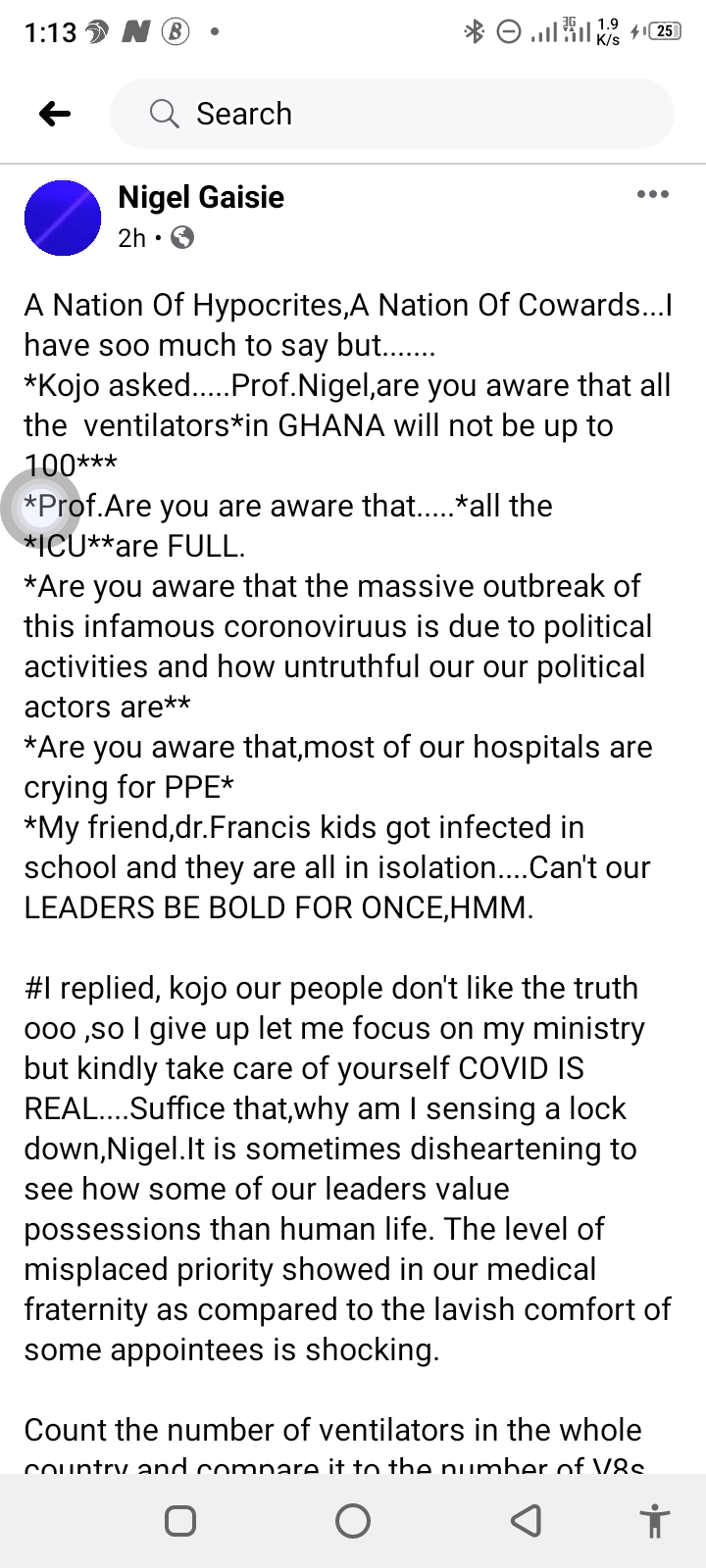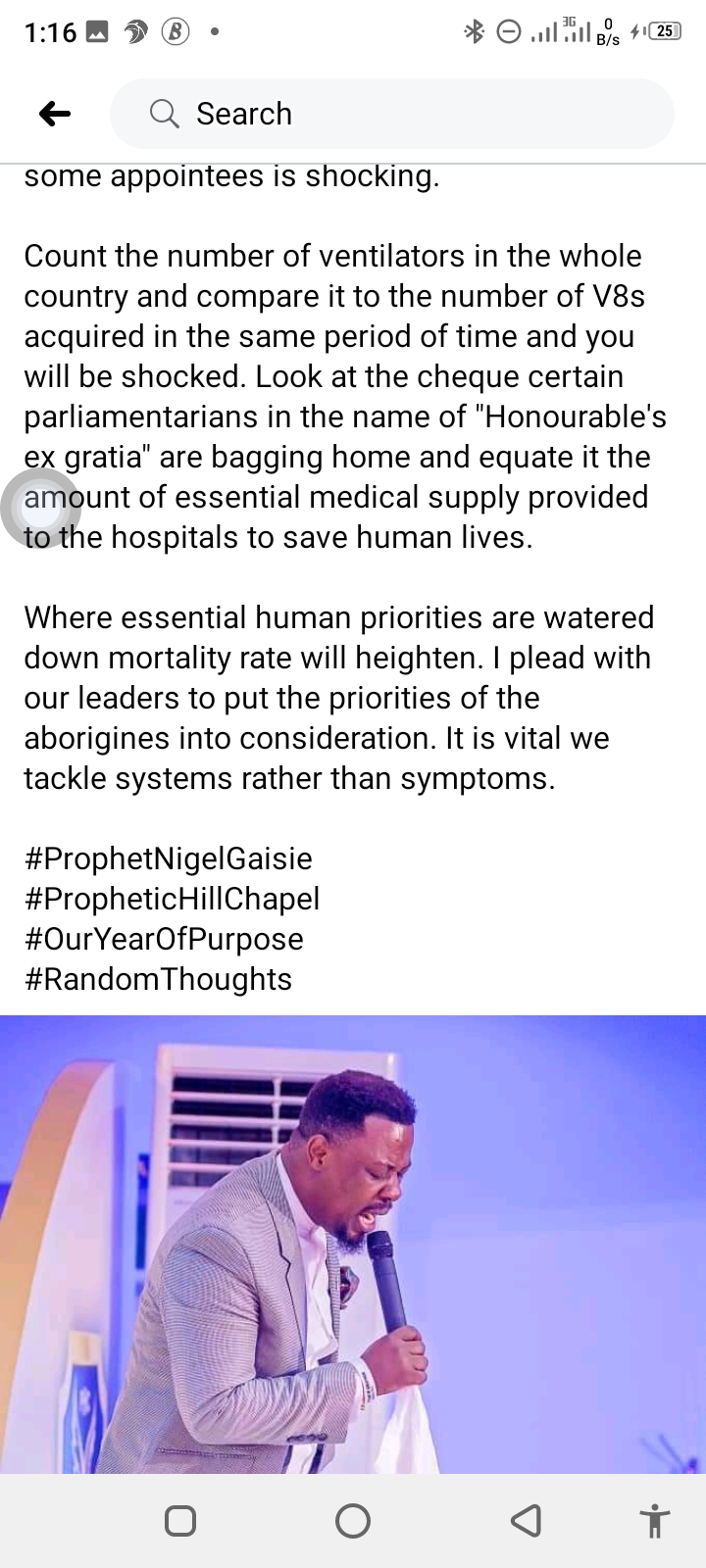 Content created and supplied by: Vicent55 (via Opera News )