Since the Fourth republic, Ghana has had 8 successful general elections starting from 1992 till now. These eight different elections were organized by three different Electoral Commission Chairpersons namely; Dr. Kwadwo Afari Gyan, Madam Charlotte Osei and Madam Jean Mensah.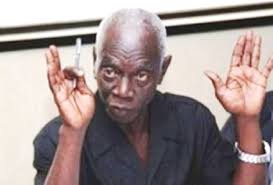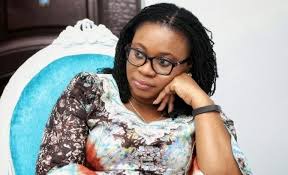 Among these three different electoral commission chairpersons, Dr. Afari Gyan organized 6 successful general elections, that is elections 1992, 1996, 2000, 2004, 2008 and the historic 2012 general elections. Madam Charlotte Osei also organized the 2016 general elections and Madam Jean Mensah organising the just ended 2020 general elections which is currently under contention in the supreme court.
Though Dr. Afari Gyan manned 6 different elections with only his last one that was taken to the supreme court and Charlotte Osei also manned one election that was smoothly organized, but considering certain factors it is obviously clear that Madam Jean Mensah will always stand out tall among the three as the best EC chair the country has ever had.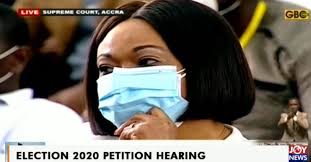 She was the only chairperson who was appointed very lately with barely two years to the 2020 elections, that is July 2018 after the then EC chair Charlotte Osei was removed from post. This made her had little time to organize an election for the nation and lo and behold he delivered.
Secondly, she was the only EC chair who was tasked to carry out a nationwide voter registration exercise with about 5 months to the elections and at a time where the whole world was struck by the deadly coronavirus pandemic.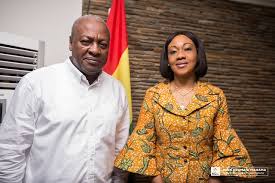 As if that was her only challenge, almost all political parties in the country led by the biggest opposition party, the NDC and their flag bearer, John Mahama ganged up against her to prevent her from carrying out her task as the commissioner by bombarding her with several court cases, yet she was able to thrive.
Under her watch as the EC chair, for the first time, all political parties got access to the voter register on time both soft and hard copies and she came out with new elections procedures that could ensure the smooth running and transmission of the election results.
Among these innovations were the procurement of new and efficient biometric devices that ensured smooth voting, creation of regional collation centers where all the constituency results were collated before there were transmitted to the national collation center and manual transmission of the regional collated results instead of electronic which made it highly impossible for anyone to hack their system to change the transmitted results which led to a free and fair elections.
Considering the time frame she had to carry out her task coupled with his the covid pandemic made things rough, this courageous woman was able to organize a successful elections in the just 5 months to give the nation the necessary it deserved in the international domain.
In your opinion, do you think Madam Jean Mensah should be celebrated as the vest EC chair or you think her performance was not up to standard as compared to Charlotte Osei and Afari Gyan?
Send your views and comments at the comments section below.
Share and follow this article for more interesting updates.
Content created and supplied by: K.TeeDeWriter (via Opera News )