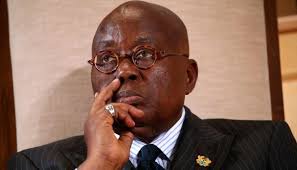 President Nana Akufo-Addo must do these to save the image of Ghana on LGBT issues in the country.
My honest opinion to Mr President Nana Akufo-Addo is not that I hate what some people may thought it's right or wrong but to protect interest of Ghana image.
The "hope of Africa" and the "black star" are our great image that people respected a lot because they know when Ghana move a step forward, it's a good thing to learn from.
Our democracy has earned us a lot of respect in Africa and that alone had made our people free when ever they travel to some West African countries.
I remembered in 2016 after president John Mahama told the international Community that he won't accept the LGBT right legalization in his country, i traveled to Cote d'ivoire then and upon staying there for 3 days, and people knowing am coming from Ghana, they started to respect and treat me special and told me that they were happy about how we Ghanaians had rejected such "evil right" because they always see our foot steps to make a step sometimes. That decision alone from our leaders then alone earned me much respect in Cote d'Ivoire even before their military men until I left the country.
I will tell president Nana Addo Dankwa Akufo-Addo that he should consider many things before legalizing this "shambolic act" called human rights laws which in our country we don't see it that way.
In 2016, former president John Dramani Mahama did not considered human rights but he considers culture and worship by the people he is leading, Mr President take note.
Nana Akufo-Addo are you considering the same? If yes why is it that your own NPP party members are saying that it's their right so they must have their office operating?
Mr President Nana Akufo-Addo, when in 2016, Mahama did not allowed any association like that to open office in Ghana but he was insulted by some Ghanaians extensively and lost the election held in addition.
Nana Akufo-addo you must save Ghana's image by following what John Mahama said as follows;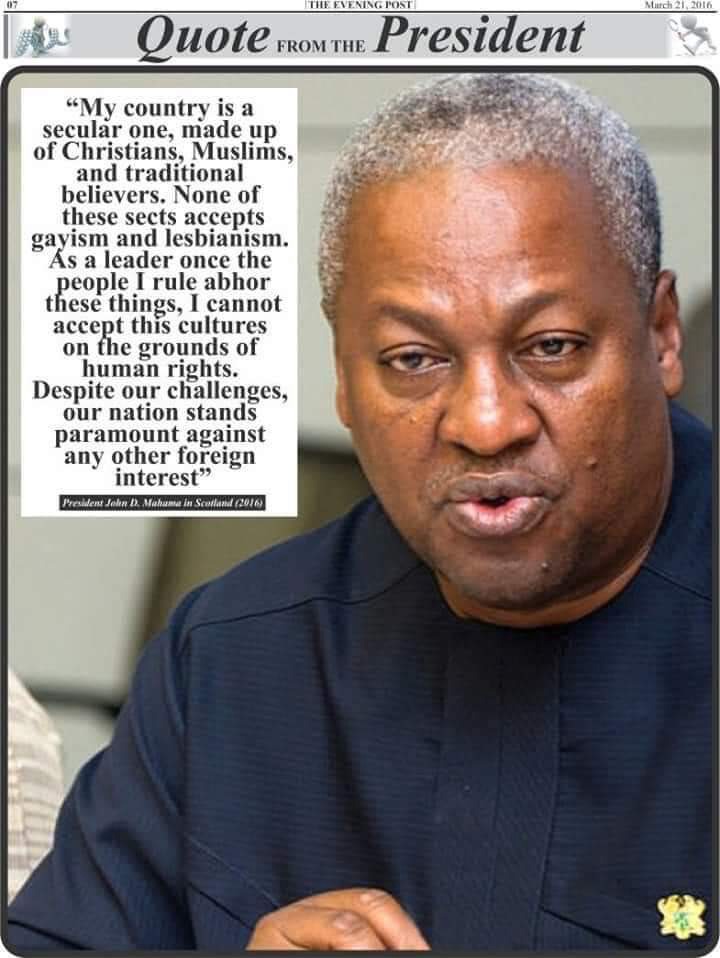 I respect you a lot but this LGBT rights and comprehensive sexual education plans must stop. Don't follow money and destroyed what Christianity, Islamic and Traditional religion doesn't accept in the country.
We have all the right to implement laws but some right and laws does not fit Ghana and you yourself to know that.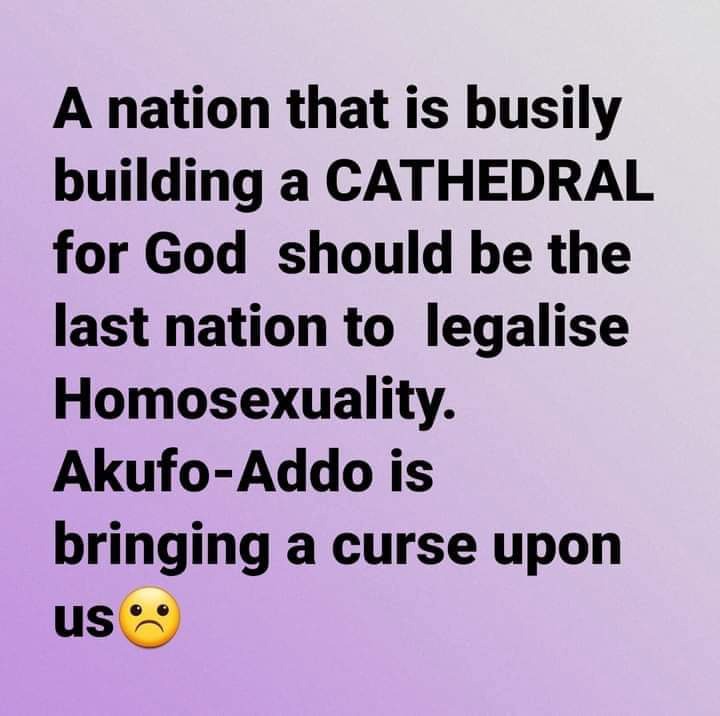 Content created and supplied by: Vicent55 (via Opera News )