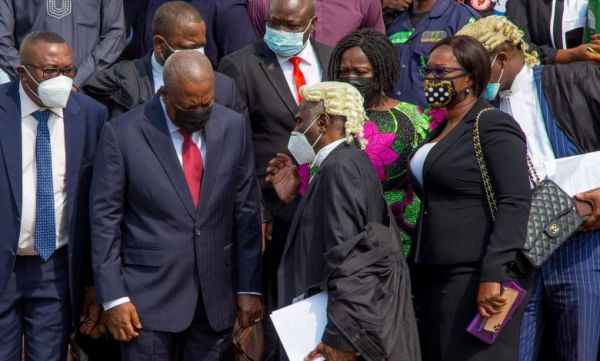 Sam Pyne asked whether Nana Addo is the chief justice of the court petition or he is the one ruling of the petition in court so why this unanimous decision.
"When you send a stinky case to court, you get a stinky verdict because when you compare the 2013 and the 2021 petition, you will see that the case that we sent to court was organized and base on facts", he said.
The NDC did not send any evidence to the court and when they asked them, what they had as their result too, they can't answer.
"How will anyone go to court and not provide evidence to the court? They are just wasting our time and the judges time. Why won't the judges decide with you if you have provided evidence to them and conform to the law?", he asked.
He then concluded that you don't expect to send a stinky case to court and receives a good verdict, w what you sent to court is what you will receive.
Content created and supplied by: Glasss (via Opera News )