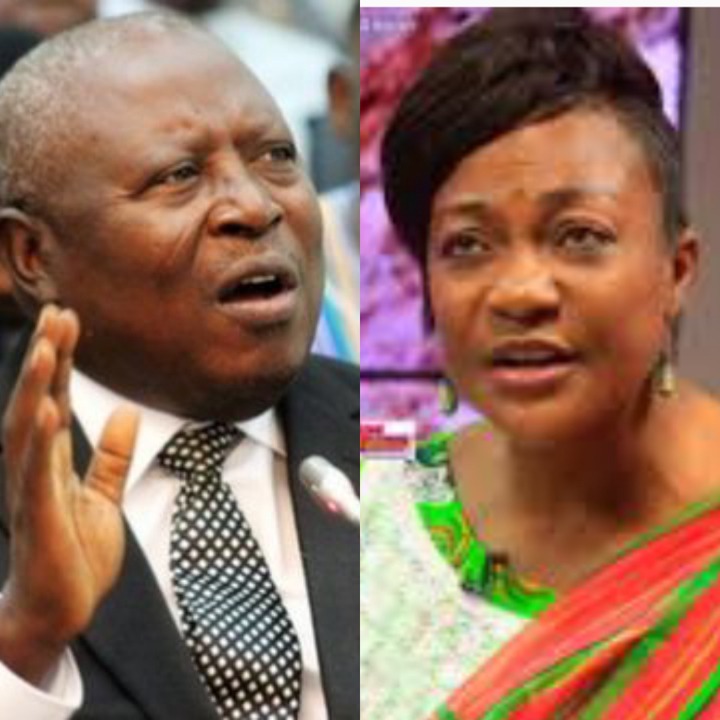 Speaking on Holly FM, NDC communicator Patrick Addai shared the secret about what Otiko Afisa Djaba and Martin Amidu have in common which people don't know.
He explained deeply why the opposition National Democratic Congress had issues with the appointment of some NPP Ministers like Otiko including Martin Amidu.
He explained that the NDC is always right but their NPP counterparts won't listen to them. He said that the NDC opposed the nomination of Martin Amidu and Otiko Afisa Djaba for Gender Ministry and Office of the Special Prosecutor respectively.
He added that they were vindicated because the two people proved their Incompetence by resigning from their position in the middle of the road.
He said the NDC won't let that time wasting antics happen again. Hence he believes that the NDC side on the vetting committee Will open their eyes and look for those who are ready to work to the end.
He promised that they will let the vetting committee do a clean Job and will never endorse any incompetent Appointee by the President.
Content created and supplied by: Wellness.News (via Opera News )