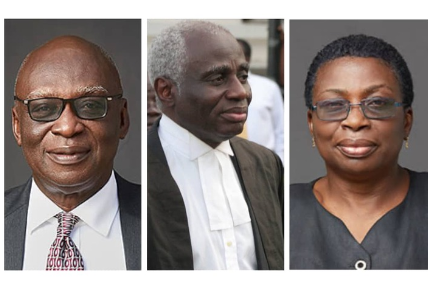 Every family has its own strengths, weaknesses, threats and opportunities, but there are some whose desire for greatness is just beyond measure.
Just as every individual has their own dreams, goals and aspirations in life, some families as societal microcosms, have also exceptionally ingrained themselves in a well packaged generational fountain of blessings.
The convergence of the goals of individuals in the family in one way or the other shapes the destiny of it to a large extent.
That's why it's not prudent for one to exempt him or herself from all the processes leading to the growth, development and sustenance of every family structure.
If we even hold all referencing materials constant, our spirit of discernment makes it clear enough to us that the resilient status of most families highly depends on the kind of partnership, collaboration, unity and solidarity that exist among its members.
I must admit that the entire Ghanaian family structure is worth commencing because amidst the increasingly strong force of western cultural elements that continuously hit it, its resilient power still stands tall.
The battling controversies surrounding the integration of homosexual families into our mainstream rich and hard-earned value system still remains a highly diagnosing and investigative issue. But I'm pretty sure that the battle is the Lord's, and He will surely make us victorious in that regard.
One critical question we must always ask ourselves is: What friendship or relationship does the Ghanaian culture have with the LGBT community?
I'm pretty sure we are all comprehensively and clearly aware of the kind of cultural values our forefathers inculcated into us.
If we really do remember that, then why must we allow a foreign culture to defeat our rich and priceless one?
I'm not sure our forefathers will be happy if we go contrary to what they taught us.
What I mentioned earlier is a family and cultural dynamic which ought to be talked about in this article, that's why I briefly engaged us on it.
Away from that, let's delve much into the main discussion.
There's one particular family that has risen so greatly to the top of the local and International scale of recognition and reputation.
It's not that easy to get to that level looking at how competitive the world is now.
All the way from Ghana's Volta Region, the Tsikata family is undoubtedly one of the greatest families and assets the country is endowed with.
And I believe most people are confidently in agreement with me in that regard.
As the Holy Book rightly says: "Train a child the way he should go, so that when he grows, he would not depart from it." I'm always in love with these words of wisdom because that's the ultimate responsibility of every family in the world.
The moment you take for granted that wise principle, your journey to failing the current family generation and those yet to come is explicitly assured!
The example set by Mr. Godwin Kraku-Sru Tsikata (a retired Textiles Sales Manager with the United Africa Corporation), and Mrs. Tsikata is worth learning and commending.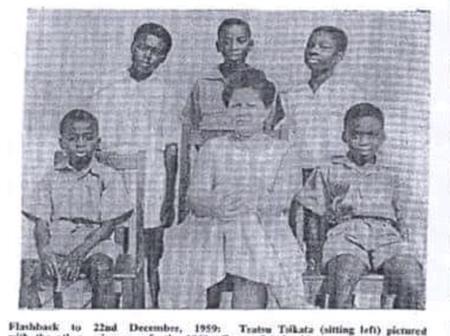 I believe the kind of popularity Tsatsu Tsikata, Esq has now widely surpasses that of his father, but if people are praising him, it's his father they are indirectly showering the praises on, with God being the overall point of reference.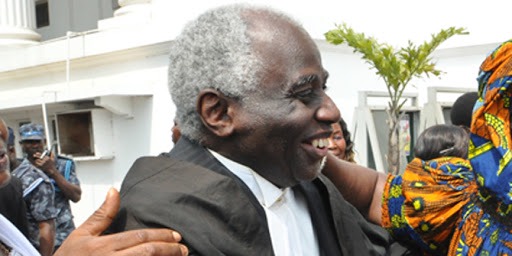 That's is why it's said that the best legacy a father can leave his children is a 'good name'.
Mr. Godwin Tsikata's name is all over the world because of the massive efforts he put in ensuring that his children had the best form of holistic training and development.
Aside Tsatsu, there are other two children of his, who have also climbed so high to the global market and shinning in all aspects of life, particularly in the area of International legal practice.
In the subsequent paragraphs, we are going to comprehensively explore the life chapters of these two great siblings of Tsatsu Tsikata.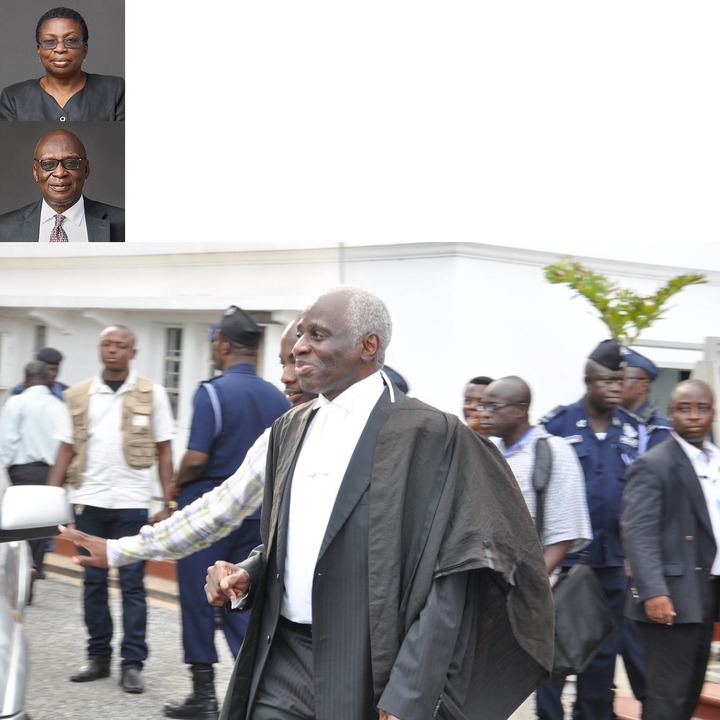 Read more about them
1. Doe Tsikata, Esq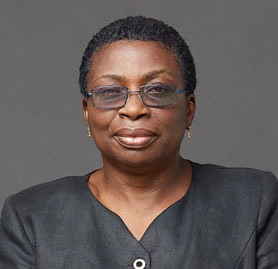 As a rare International legal practitioner, Doe has immensely contributed a chapter to Chambers and Partners' Anti-Corruption Global Practice (2017), and has as well co-authored the International Council of Commerical Arbitration Handbook Country Report for Ghana (2018).
The renowned International Legal Expert completed her Bachelor of Law Degree at the University of Ghana, Legon in 1981, and in 1984, she was called to the Ghana Bar. 
Doe further gained admission into the world's prestigious Cambridge University, and in 1988 she graduated with LL.M.
In 1992, the brilliant lawyer completed another Master of Laws Degree at Harvard Law School, Harvard University, United Kingdom; the exact school her brother, Tsatsu Tsikata did his master's degree. 
With her rich experience and expertise in International Arbitration and International Alternative Dispute Resolution, Doe has greater interests in working with specific agencies including Corporate Law, Employment, Insurance, Professional Services, Real Estate, Hospitality & Leisure as well as International Commercial Disputes. 
Since 1990, Doe, Esq has been a partnering member of Reindorf Chambers, and has also been an active member of the African Arbitration Association for a couple of years.
Academically and industrially, Doe has made a lot of tremendous contributions in writing and publications of articles on the utilization of restrictive covenants in employment contracts in the country. 
She titled her employment law guide "From Recruitment to Retirement across Africa" and "What a New Investor Should Consider When Entering the Ghanaian Property Market."
Aside being an ardent advisor to clients on employment legal issues such as redundancies, terminations and employee benefits, Doe has also competently represented many clients in all Ghana's superior courts and other renowned employment-related bodies like the National Labour Commission. 
Her track record in advising clients in the areas of construction contracts, real estate business, and hospitality business on marketing and management decisions and agreements with International Hotel Groups, and its associated regulatory requirements is exceptional. 
With over 34 years experience in legal practice, Doe is undoubtedly considered as one of the top International Lawyers the country is blessed with.
2. Fui Tsikata, Esq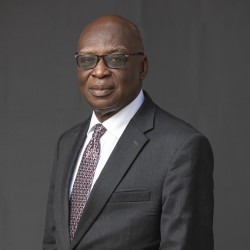 Though he was older than Tsatsu, the latter was able to catch up with him during their early years in school at the Accra Newtown Experimental School, Ghana.
It was obvious the two giants competed among themselves on several occasions in a fiece intellectual contest, especially when at home.
But in fact, he excellently led the way for his siblings to also follow. He has done a great job as an elderly child of his parents. 
On the local and global maps, they have attained a very uncommon family status, which many call 'the family of intellectual legal practitioners'.
After completing his Bachelor of Laws Degree at the University of Ghana, Legon in 1970, Fui Tsikata proceeded to the Ghana School of Law, and in 1972, he obtained his Qualifying Law Certificate.
Fui was further awarded a Rhodes Scholarship to continue his studies at Christ Church, Oxford, United Kingdom.

With over 40 years experience in litigation and substantial transaction, Fui competently assisted Ghana in International proceedings in relation to the Maritime Boundary Dispute with Ivory Coast (Cote d'Ivoire). 
He led the country by executing two specific tasks;
1. Fui actively participated in the drafting of inter alia Ghana's response to an application by Ivory Coast for Provisional Measures to prevent the mother Ghana and its Contractors from authorizing or engaging in petroleum exploration and production exercise as well as the Substantive Memorial setting out its case as to the Maritime Boundary between Ghana and Ivory Coast. 
2. Fui Tsikata, Esq also spoke on the country's behalf at the 2017 Oral Hearing before the International Tribunal on the Law of the Sea (ITLOS)
The entire exercise lasted for four years (from 2014 to 2017).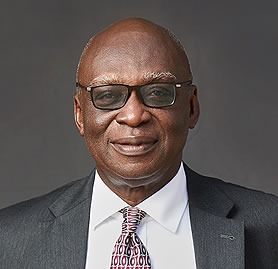 As an expert in mineral and energy law, Fui has since 1982 negotiated a number of key transactions in Ghana involving mineral, power and infrastructural projects. 
Among the clients he has worked with include Abosso Gold Fields Ghana Limited, Azumah Resources Limited, Newmount Golden Ridge Limited, Resolute Amansie Limited and Anglogold Ashanti Limited.
Just like his brother Tsatsu who lectured at the University, Fui also taught for close to three decades at the University of Ghana Law Faculty (from 1976 to 2005).
The international legal practitioner is currently a Board Member of Resources Policy (an International Journal of Minerals Policy and Economics published by Elsevier) as well as an Active Supervisor and Senior Partner at Reindorf Chambers (the country's member firm of the DLA Piper Africa Group of law firms).
The 46-year active serving member of the Ghana Bar Association, through his law firm, assisted Ghana in a four-year period (from 2010 to 2014) International Arbitration Proceedings in a particular Ghanaian Power Barge Project Agreement claims.
During the commemoration of the 100th day of Tsikata's Incarceration through a Human Rights Advocacy Group called "Tsikata Free Movement". (Photo).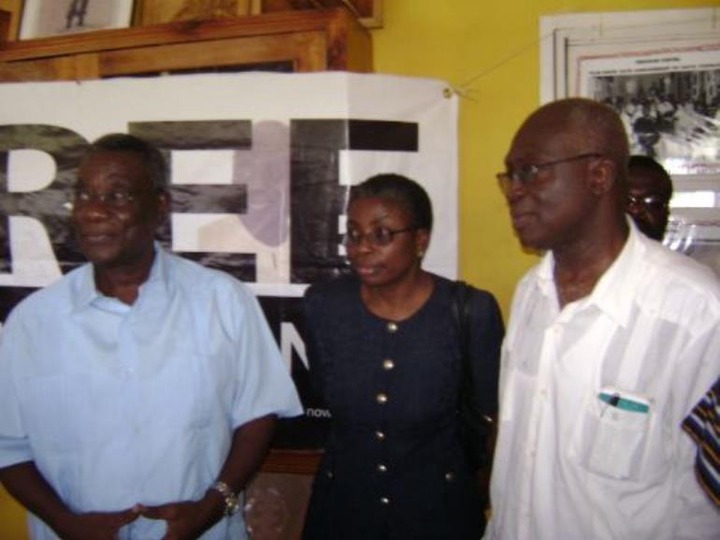 Content created and supplied by: Ghana'sthirdeye (via Opera News )