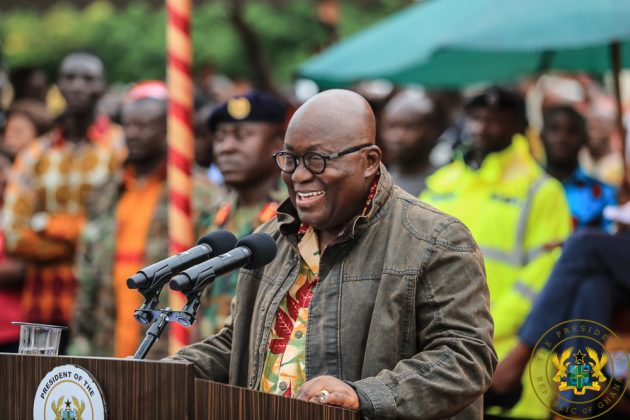 The President, Nana Akufo-Addo has asked Ghanaians to judge him based on his records when the time comes on 7th December to decide who will lead Ghana again. The President said this at a durbar organised in his honour by the Chiefs and people of Afife Traditional Council in the Ketu South Constituency in the Volta Region.
It was one-day visit of the region by the President, and the people led by Togbey Adrakpanya VI was grateful to the president for his steering leadership especially in the midst of the Covid-19 pandemic.
Nana Addo on hi part expressed his delight for the warm reception accorded him, and pleaded with the electorate to vote for him because his record is evident for all to see.
"At the time, I had no experience of being a President and so I had to make promises to assure the good people of Ghana that I was capable of handling the affairs of the country. But today, I want you to judge me by my records having been in office for almost four years," he added.
Truly, the Volta Region is not a fertile ground for the NPP, but who knows, the trend can turn this year.
Content created and supplied by: Nana_Asiedu (via Opera News )