Issues relating to LGBTQI is currently the hottest topics in Ghana. It has received massive reviews from politicians, citizenry and the clergy. Thought the country's laws frown on it, there have been attempts to get it legalized. It is based on this that the Catholic Bishops' Conference requested President Akufo-Addo to declare his stand on it.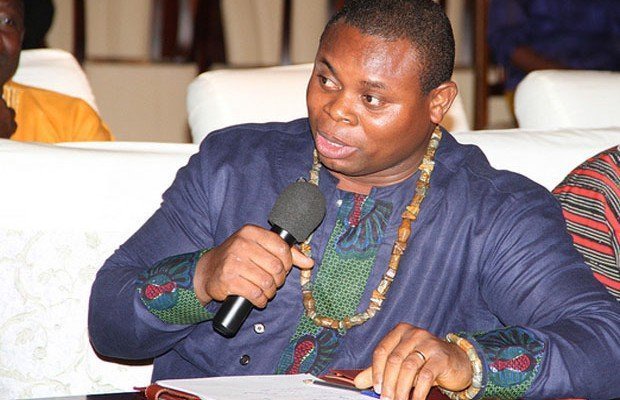 Many have called on institutions to speak against the group. For those who have been quiet many have concluded that they have ties with the group. Franklin Cudjoe, head of the IMANI Africa Think Tank has waded into the discussions. In a post on Facebook he has disconnected any association between IMANI and LGBT.
In the statement released he mentioned that IMANI has never received any funds from the group. He indicated that they are open to receive money from them unconditionally though. He maintained that IMANI frowns on the acts of the group but at the same time ask for prayers for them.
Check out the post.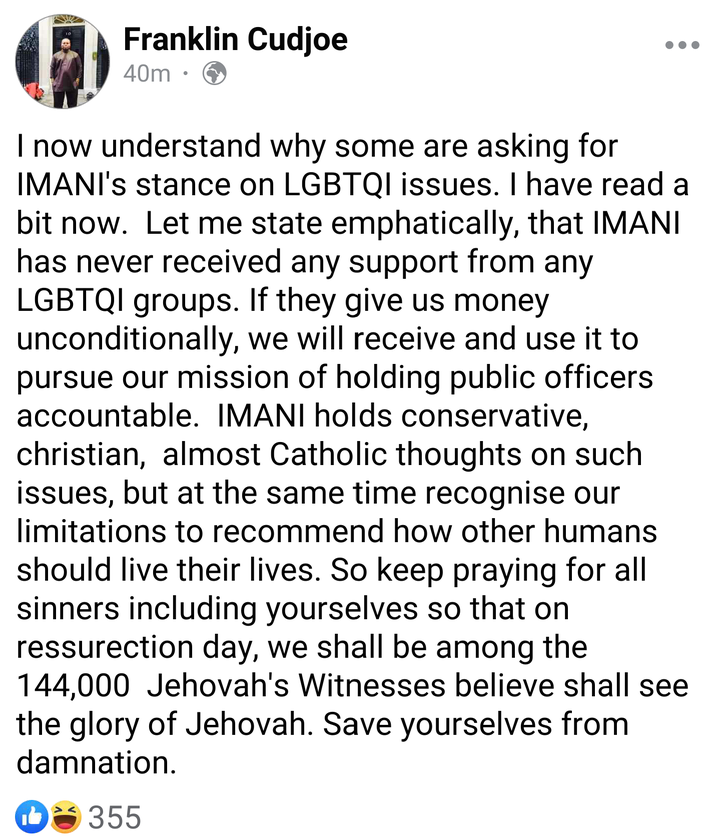 Share your thoughts.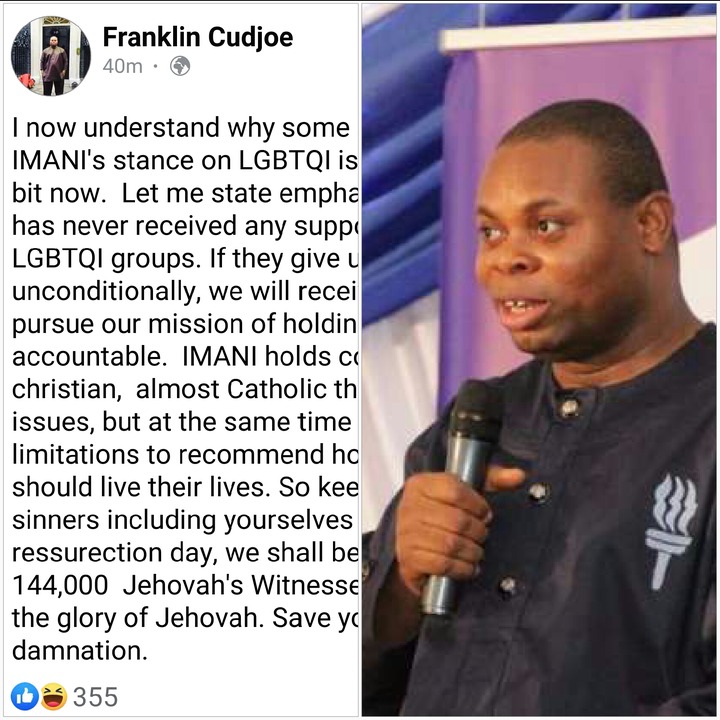 Content created and supplied by: ClearNews (via Opera News )