Please Fellow for more updates.
"

Those kicking against my approval do not like my style of leadership."
Honourable Albert Kan-Dapaah who is the Minister for Security designate met with the vetting committee on Wednesday February 10, 2021. The vetting process took some few hours to be completed and here are some updates that are quite eminent for us to take note.
Some things that were discussed at the vetting are as follows: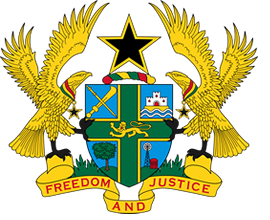 The minister designate upon being drilled by the panel gave these outcomes;
1.0 The security situation in the country is stable and for that matter citizens are not to be that anxious.
2.0 Security Agencies have lacked sufficient resources over the years.
3.0 Investigation into missing galamsey excavators ongoing.
3.1 Environmental degradation is a major security challenge to the country.
4.0 Ghana has huge problem with cyber security.
4.1 Fighting terrorism, the reason for military deployment to the land's borders. 
4.2 Government has resorted to technology in dealing with terrorism threat. 
5.0 Youth unemployment is a major security challenge in the country.
5.1 Various agencies should assist in eradicating youth unemployment.
6.0 National security to deal with perpetrators of electoral violence. 
6.1 Suspects have been charged with murder for electoral violence.
7.0 No culture of silence: no one is denied from speaking of governmental issue.
8.0 Those kicking against my approval do not like my style of leadership. 
Thanks for reading...
Please Fellow me for more updates.
Content created and supplied by: Ghana_News_360 (via Opera News )