It is enormously sad how our leaders continue to promise and fail us on infrastructural development. President Nana Addo Dankwa Akufo-Addo from the beginning of the Coronavirus pandemic promised Ghanaians to built 88 hospitals across the various district in the country.
Ghanaians were hopeful that at least these hospitals will lessen the pressure on high demand for infrastructural development in our health sector especially our labor wards but Ghanaians were extremely disappointed when the Health Minister Designate, Hon. Kweku Agyeman Manu revealed to Vetting Committee that, the 88 hospitals promised was just a vision of the President.
Now look at the sad and devastating image of our nursing mothers in one of the biggest hospitals in Ghana below. Lack of beds have compel our nurses or doctors to let nursing mothers used corridors, waiting rooms and OPD departments as their labor wards after delivery.
Can Covid-19 protocols be observed in the midst of this situation? Absolutely not. We are on radio and television lamenting to Ghanaians to observe the safety protocols laid down by government but government in itself is neglecting one of it vital responsibilities in our health sector. No wonder our cases of Covid-19 keep spreading at a faster rate.
This is so sad and shocking and shouldn't be happening in a country where our leaders delight in V8 Cars, ex-gratia and sitting allowances. The system is indeed not working and I support Twene Jonas for his view of these images below.
In New York where Jonas is, this kind of frustrating event cannot take not even in their rural communities. It a shame for a country that gained independent over 60 years ago. This is what Twene Jonas posted on his official Facebook page:
"Current situation in Korle-Bu Teaching Hospital Accra Afuommu h), all our leaders are fvvls!
This is why the us3l3ss leaders fly to abroad for medical help
The system is not working".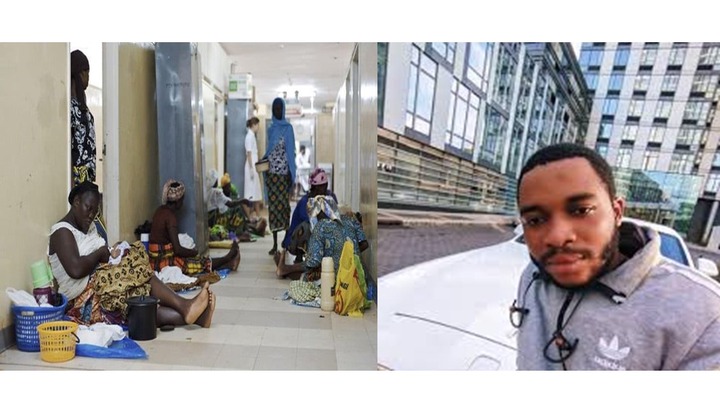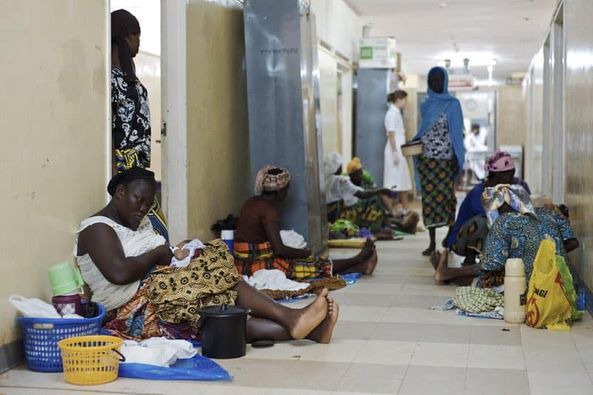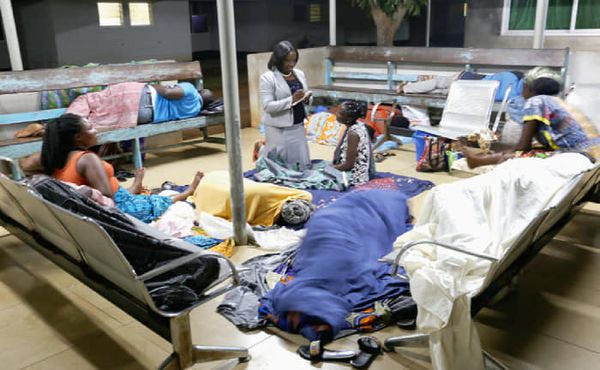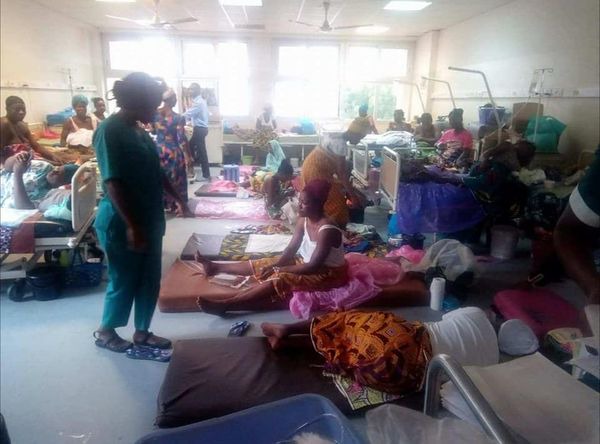 Content created and supplied by: GH_LoverNews (via Opera News )