The abnegation of some students into Achimota Senior High School on the basis of their dreadlocks has generated massive uproar on social media and other platforms.
On March 25, the issue was escalated to Parliament for the Minister of Education, Honourable Yaw Osei Adutwum, to answer questions on it after the intense banter between Ghana Education Service (GES) and management of Achimota S.H.S
The Minister stated that GES will issue adequate guidelines to public schools in order to help them on admission of students.
However, some people have argued that the case needs a legal redress so that the law will decide whether a student can't be rejected base on his looks or brains. 
Today, March 29, the host of News File program, Lawyer Samson Anyenini, has waded into the controversy. 
According to him, some people are capitalising on Article 14(1)(e) to justify the notion that school rules outweigh the liberty of students in our educational system. 
Article 14(1)(e) states that 
"14. (I) Every person shall be entitled to his personal liberty and no person shall be deprived of his personal liberty except in the following cases and in accordance with procedure permitted by law
(e) for the purpose of the education or welfare of a person who has not attained the age of eighteen years"
Nonetheless, Samson Anyenini asserted in a Facebook post that 
"Assuming the matter had anything to do with personal liberty. I loved the education minister's first reaction. Still waiting for a resolution of a needless controversy without recourse to court."
Now, the question is that; is Rastafarianism fall under student's liberty or right?
Note that Article (26)(1) of 1992 constitution says that 
"Every person is entitled to enjoy, practise, profess, maintain and promote any culture, language, tradition or religion subject to the provisions of this Constitution."
In addition, the constitution has clearly stated in Article (51)(1) that 
"All persons shall have the right to equal educational opportunities and facilities and with a view to achieving the full realisation of that right."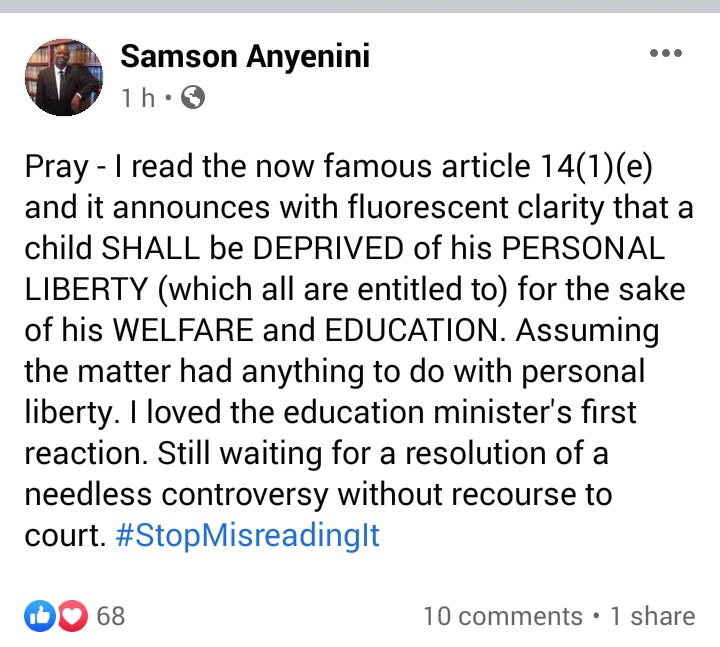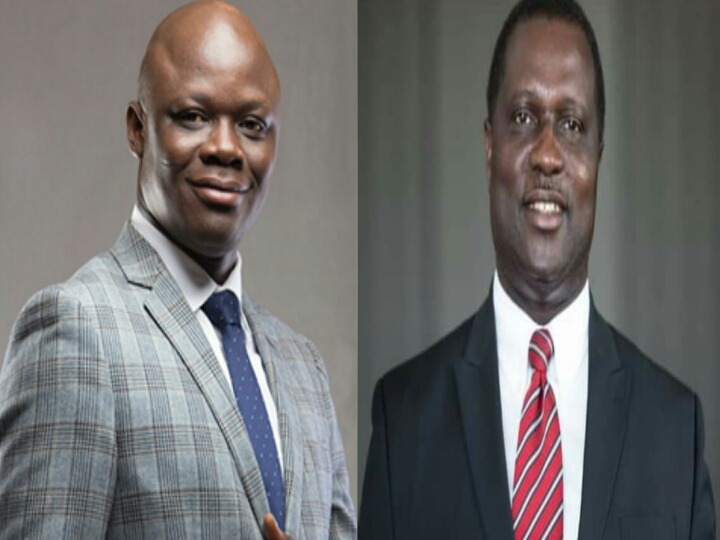 Content created and supplied by: News_365 (via Opera News )