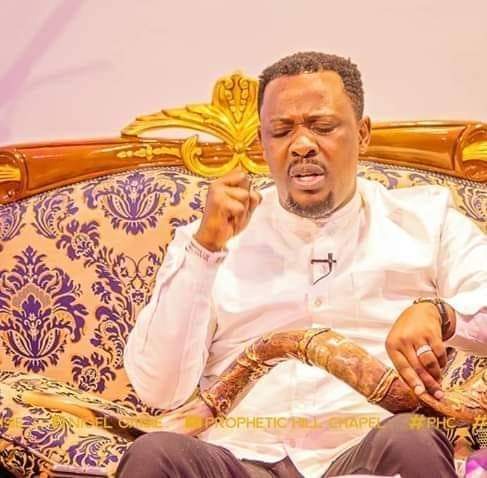 The founder and leader of Prophetic Hill Chapel, Prophet Nigel Gaise has dropped another hot Prophesy for Ghana after several days he has said that he wanted to Prophesied but he is thinking about it.
The spiritual leader of Hill TV has stated on his social media wall today that the spiritual atmosphere is not good for Ghana and people should not insult him and saw Ghana cry.
People could remember that the finance minister designate, ken Ofori-Atta has been flown out of the country for treatment after post covid-19 which has call for serious prayers.
Prophet Nigel Gaisie who in the past years had Prophesied about many death in the country has once again told the public that he saw another death coming to Ghana.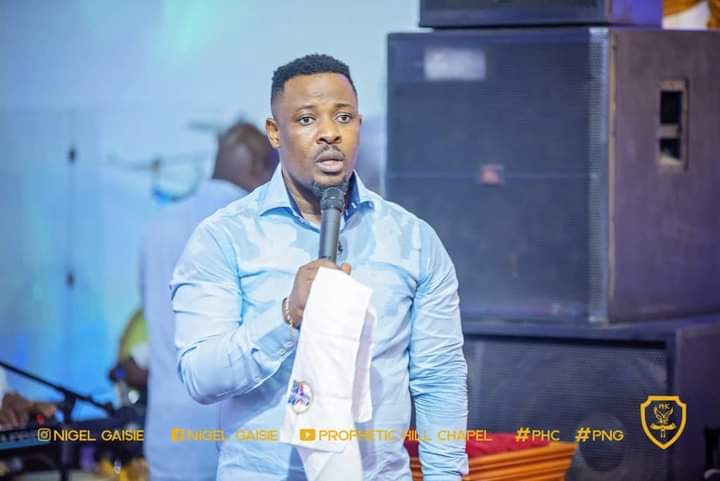 He Prophesied about Rawlings deaths, people dying through road accident with accurate figures which has come to pass. He Prophesied about many deaths which has come to pass too.
Nigel Gaisie stated that he has learned from past history on how he used to Prophesied and for that reasons, he will limit himself to the Prophetic words but gave the region that should expect such sudden death.
Prophet Nigel Gaisie Prophesied that the bad news will occurred in Eastern Region of Ghana and we must pray for them.
"I saw Ghana cry. Dont insult me but lets pray HARD. The spiritual atmosphere is not GOOD. I have more to say as a prophet but I learn from history, so I will just put it this way. point made. The Ghana Flag must be prayed for Eastern Region" he stated on his facebook wall Monday, 15th February 2021.
Guess who is the major Prophet Nigel Gaisie talking about?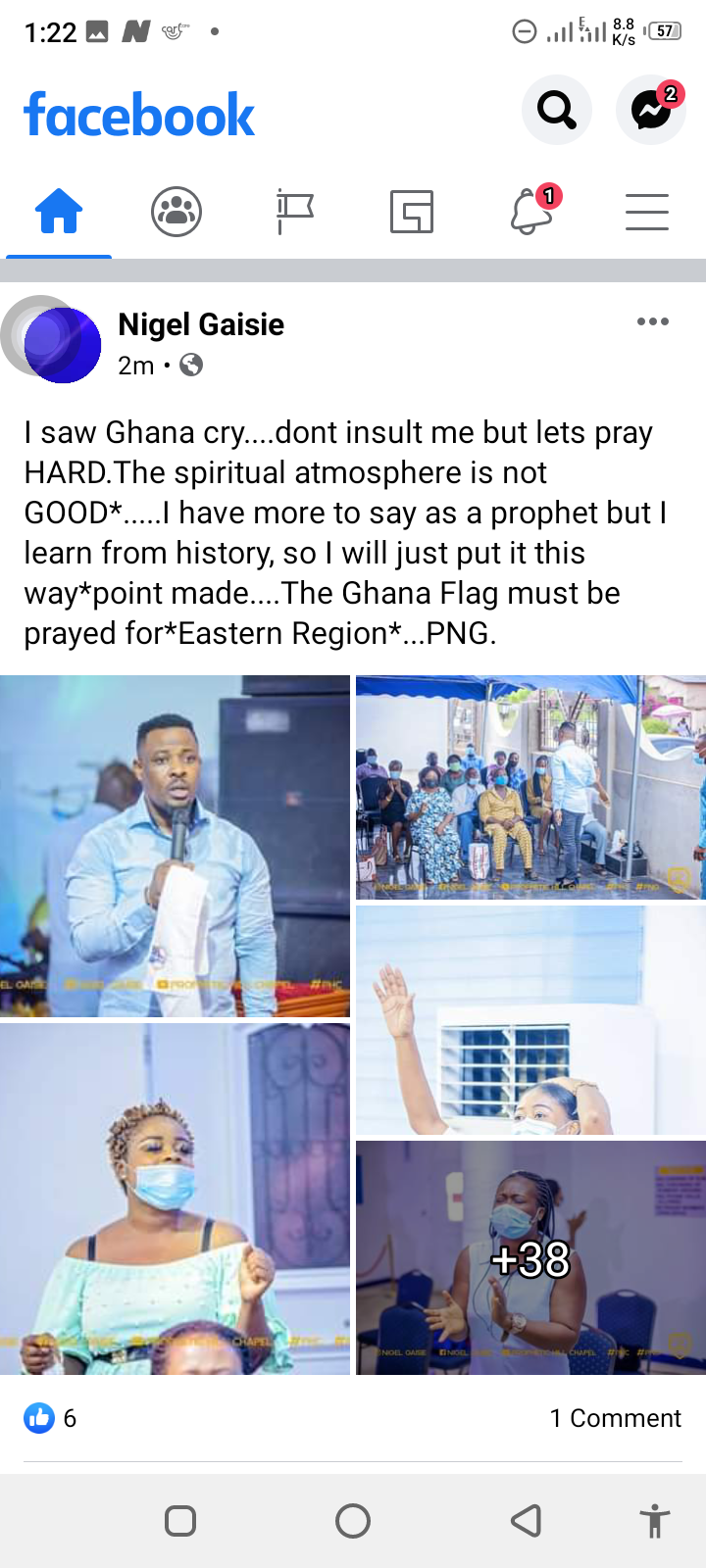 Content created and supplied by: Vicent55 (via Opera News )