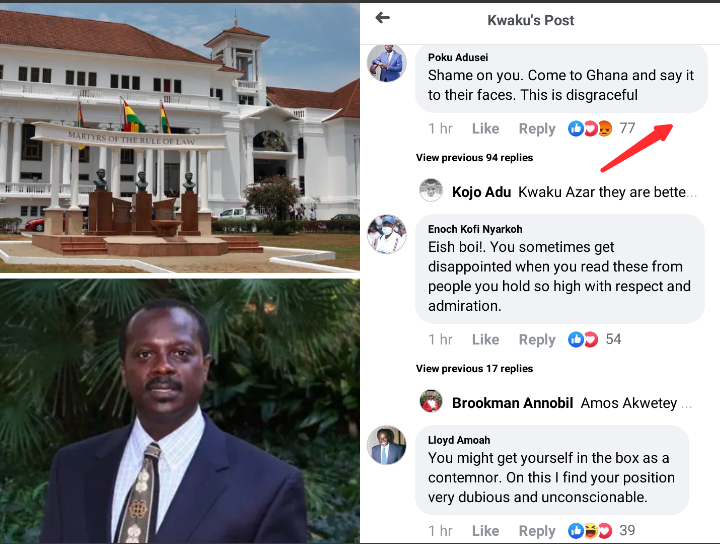 Popular Ghanaian Law Professor and social media personality, Mr. Stephen Kwaku Asare A.K.A. Kwaku Azar has just dropped another controversial statement on his official Facebook page and it's causing a very serious stir online. Ghanaians who didn't take his recent Facebook post lightly descended on him heavily.
Here is a screenshot of what Professor Kwaku Azar posted: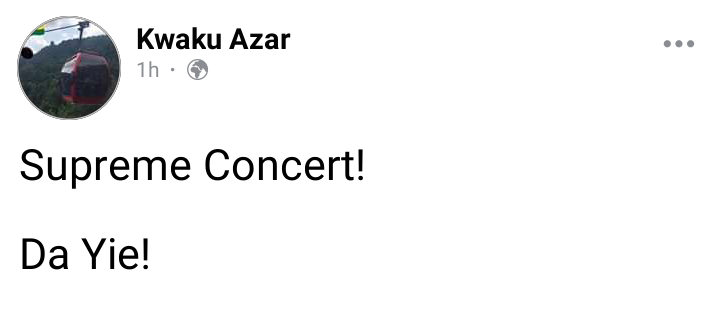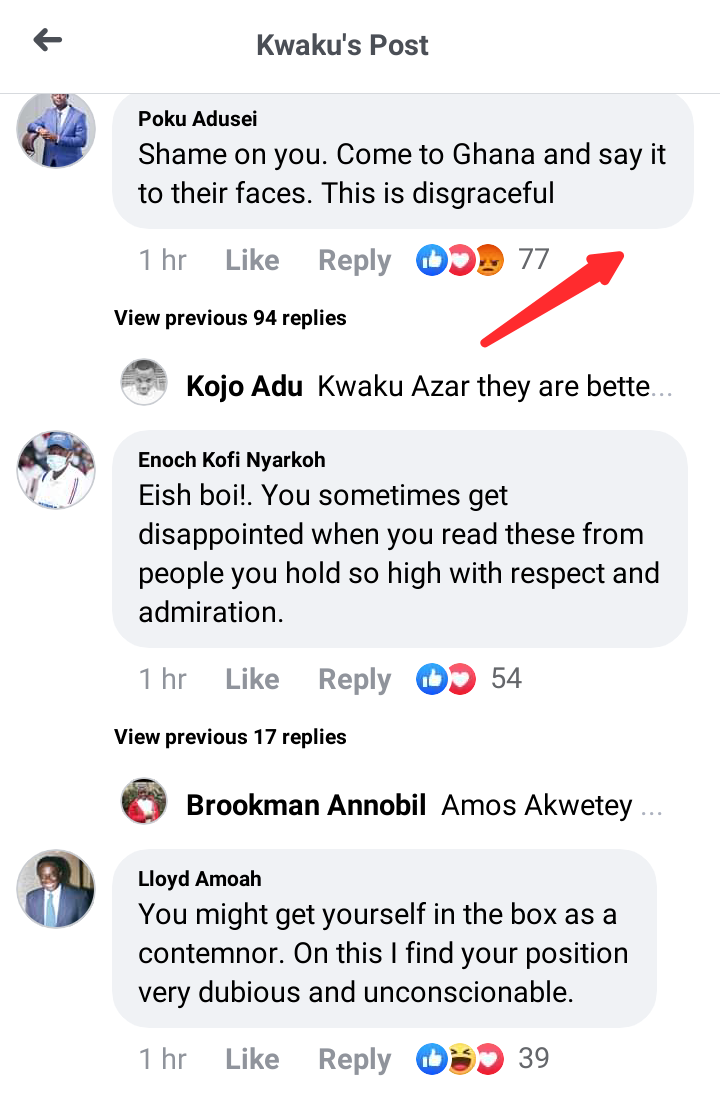 So many people who held him on a very high esteem asked him to take down the post because the statement he made violates the Laws of the country. They rebuked him for making such statement but he didn't stop there, he dropped another statement justifying his previous post.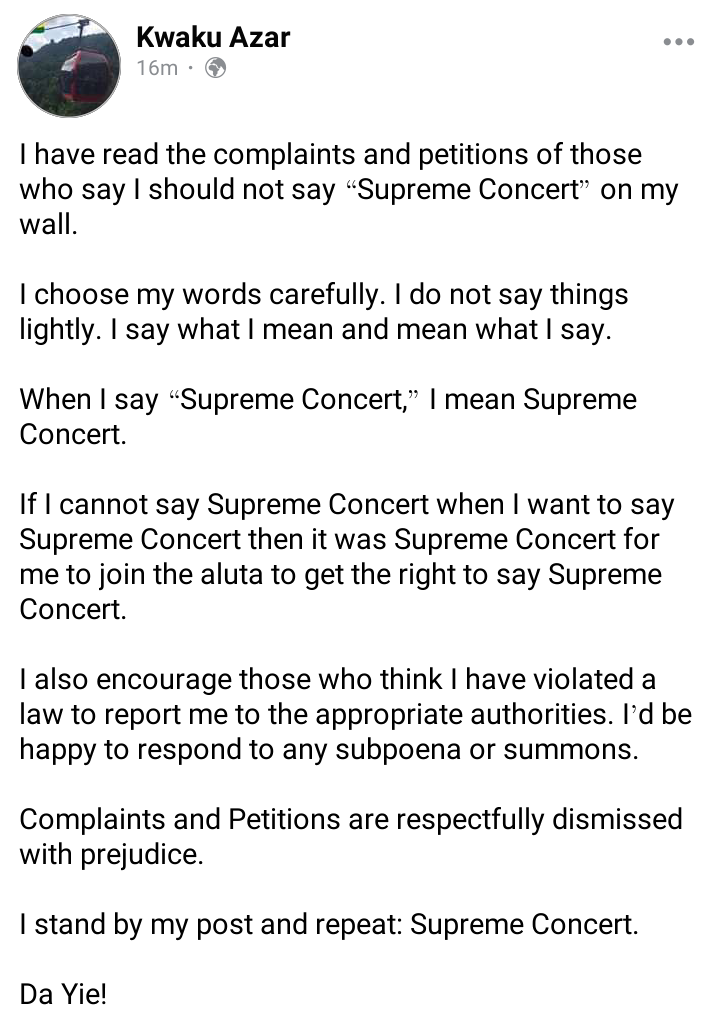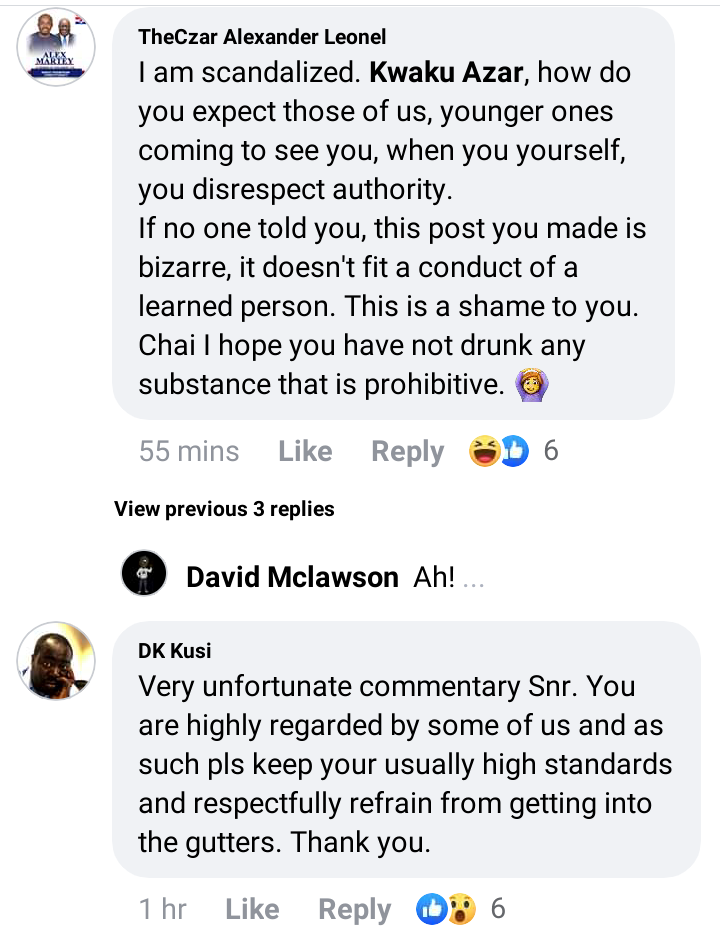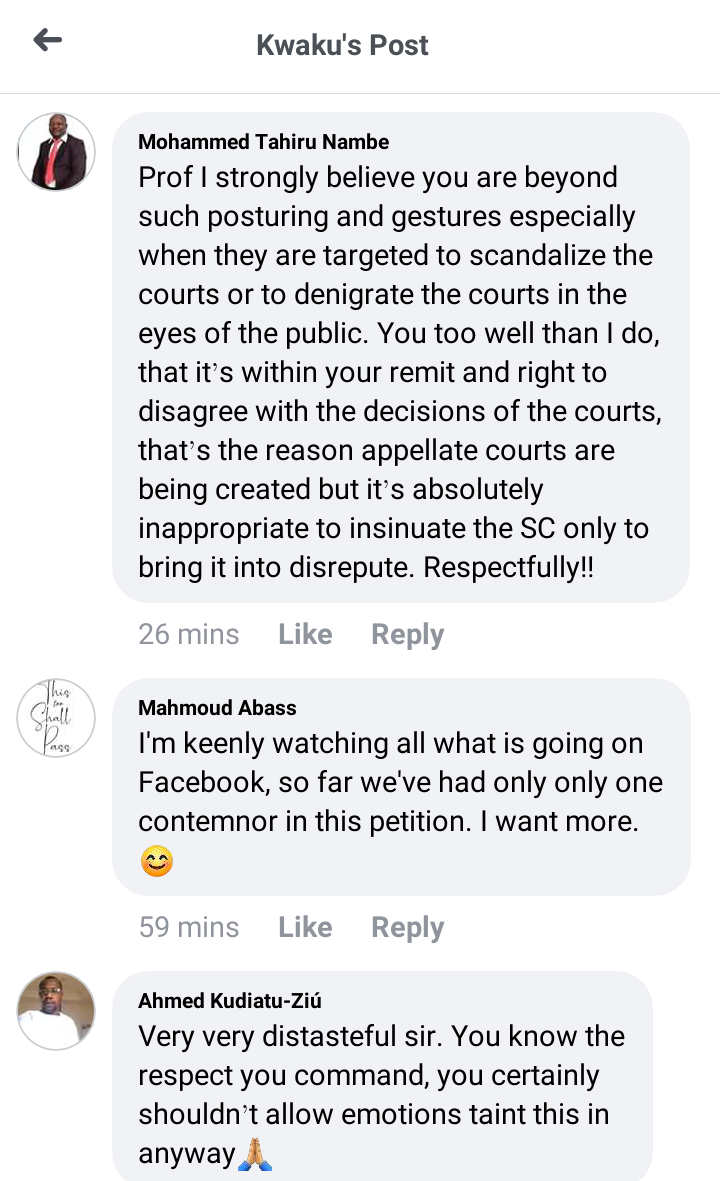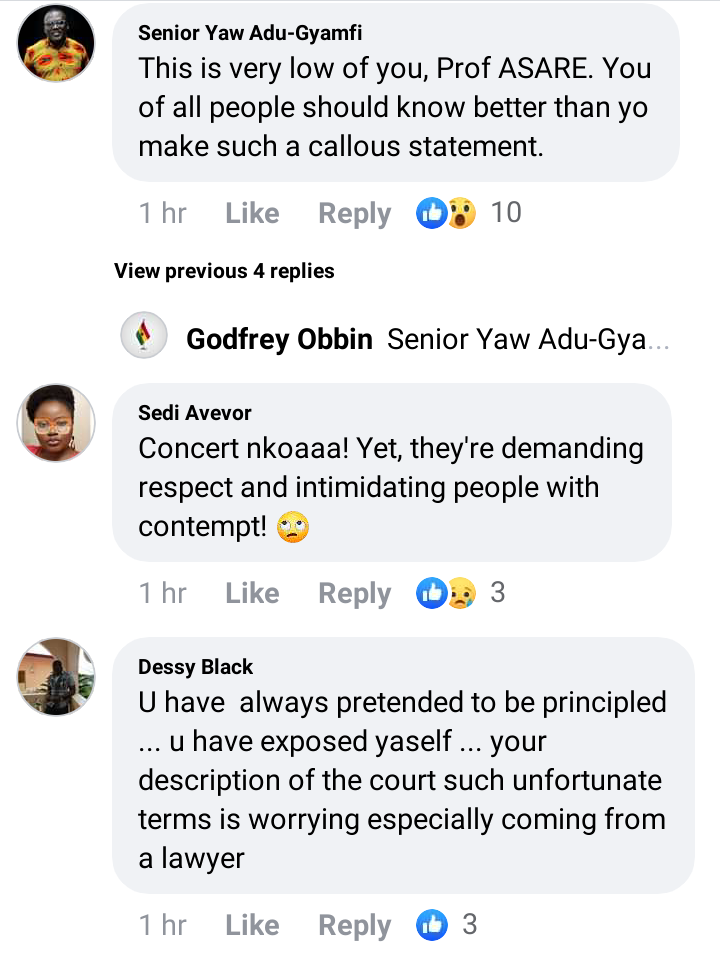 Professor Kwaku Azar reacting to the backlash and complaints of those who said he shouldn't say the " 𝙎𝙪𝙥𝙧𝙚𝙢𝙚 𝙘𝙤𝙣𝙘𝙚𝙧𝙩 " on his wall said he chooses his words carefully and he doesn't mince words. He stated clearly that he doesn't say things lightly, that he says what he meant and meant what he says.
He therefore encouraged those people who thinks he has violated the law to report him to the appropriate authorities and he'd be very happy to respond to any subpoena or summon.
Thanks alot for reading, kindly hit the like and follow button to get more interesting gists and political news updates from my page and also do not forget to share your thoughts in the comments section below.
Content created and supplied by: TheExecutives (via Opera News )