This is something that a lot of people have been asking about it.
Coming to Canadian schools so that's what I'm basically going be talking about.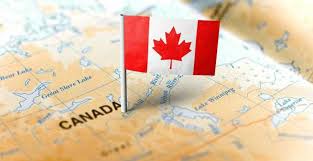 The step by steps process is as follows:
First  searched or research for  schools based in Canada.
Look for something that's affordable. Look for something that was a year or two stay in Canada. They have quite a number of schools.
They have public schools and private schools. If you're looking for a school I would advise you to look for a public school because they have more  opportunities after you get a chance to work and go to school.
Applying for like a private university, when you done with your studies, you are basically on your own. There is no further opportunities available to look for jobs
Public schools are easier when you're done; there are various opportunities to apply for job in the Canadian economy.
When you apply for the school after checking for public schools with moderate fees, they will send you and email if you have been admitted and an agent will be assigned to you.
To help you through the process of preparing you for the school's academic program.
Before they give you your acceptance letter you have to pay part of your fees.
They will give you their bank details and for onward transfer of funds to their bank account.
You do a bank transfer and they will send you an official receipt and a letter of
acceptance.
When you get the letter of acceptance you can now apply for visa.
You put all the documents together.
The checklist includes:
Your passport
Your Acceptance letter
Your Payment receipt etc
Pictures of proof of employment to prove that you have working experience especially if you will be applying for work.
Just follow the checklist and put all those document together because that is the
requirements for getting your visa approved quickly, except those that does not apply to you like if you will be going with your spouse and children.
You would also need documents like the application form which you can get
on the Canadian university website.
Canada immigration program form and also need a family form filling all your family details in. Most of these forms can be found on the Canadian government website.
If you're live in Ghana you should visit the Canadian Ghana embassy website where all the details are given and it also inform you about the process and all the documents that you need.
You could also find links to the Canada immigration website.
Following the checklist you would have to add bank statements.
You can't go and create a bank account and borrow money dump it in the bank account just to meet visa requirements. It has to be your active bank account which you have  been using for some time for your banking transactions.
The reason why they ask for bank assessment is to know that when you get to Canada you're not coming to suffer.You have money to take care of yourself, especially if you don't get a job initially when you put all your documents together, you go to the Canadian embassy in Ghana and apply for your visa. You can also apply online.
You have to write a study plan. A study plan basically just ask you why you chose Canada to study. What do you intend to do afterwards?
What will bring you back to Ghana after your studies etc.You have to answer based on the questions and write an essay, one page essay explaining your plans after your studies etc.
Don't forget because of corona they are asking people to apply online, and after you come there to do your biometric. You can do everything in one day for the visa.
Note if you are going to apply online you need a debit card because you're going to have to key in your personal bank details and information for them to take the money from your accounts.
It's  going to take a while, almost a month before You any response will be given to your application of course, they also need time to do their due diligence too.
They will send you an email after all the due diligence have been done. You will then be asked to go for your medical examination. This is done at specific hospitals recommended by the embassy.
The medical exam they take your urine, they do an x-ray, they ask you questions about your health and if you have other underlying conditions. It is in your own interest to tell them the truth so they can help you especially as you get to Canada. It's quite easy, it wasn't a difficult.
After passing all the medical test and making sure all your documentations are genuine then eventually you will be informed officially through an official email that you have gotten your visa.
When your visa is ready then you have to book a flight.
One of the cheapest flight and the cheapest airline you can get is Egypt air. Their services is not the best in the industry of course that is why it's cheap, and we are looking for ways to get to Canada cheap right?
It's affordable compared to the others. Accommodation wise, the school would recommend you use sites like homestay.
it's basically living with somebody. Like how if you are a day student in Ghana you go and stay with someone in the town where you school is located.
Somebody have a house and they have a room to spare you can just book their room for like three months but within the three months when you get to Canada  you can look for a place right for you.
Please make sure your parents are ready for the financial commitments you're about to bring especially for undergraduate schools in Canada.
Now as a masters student you can apply for a job which will aid you to pay the rest of your fees along the line and enable you to continue to live in Canada.
When you find the school make sure you pay your fees and make sure that the account is correct make sure it's coming from the school, before sending your hard earned money or your parents money.
Your letter of acceptance and a receipt to show that you've actually paid your fees to the school and you're going to add the document checklist you're going to add it to your passport the application form, the family form, proof of employment bank statements.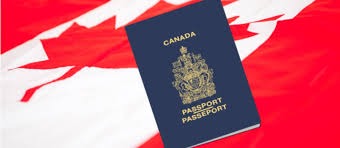 Content created and supplied by: newsbreak21 (via Opera News )