Akyem Anamase Police Receives Vehicle from a very patriotic and dedicated citizen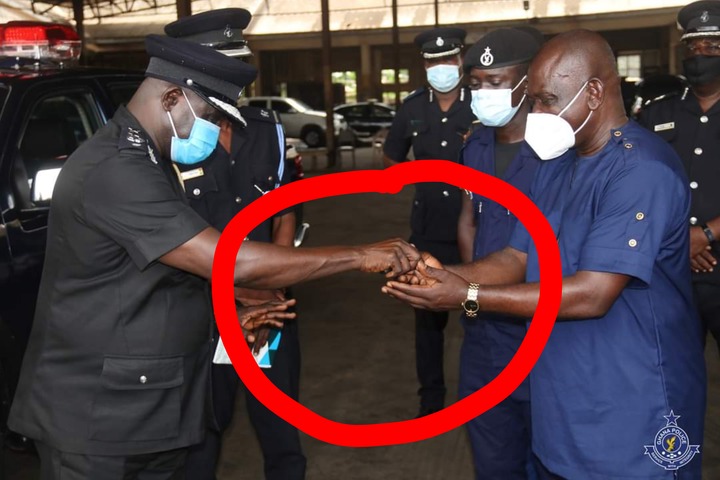 Many people always critise Ghanaian police with baseless allegations of bribery and other stuff without considering what they as individuals can do to support the good work of the police. The police have always been our friends and Protect us and our properties while we are asleep.
I use to think good people does not exist anymore until Mr J.A Biney proved me wrong. He made me wept after seeing his benevolent works
A benevolent individual, Mr. J.A Biney who built the Akyem Anamase Police Station has funded the repair of a "condemned" or "totaled" Police vehicle for the benefit of the Akyem Anamase Police station to support their daily operations. 
At a short ceremony at the Police Service Workshop today, 12th February 2021, the Commanding Officer COP Mr. Francis Ebenezer Doku, handed over the refurbished Nissan Navara vehicle to Mr. J.A Biney and a Police Driver from the Akyem Anamase Police Station. 
Mr. Biney used the occasion to appeal to individuals, institutions, and corporate bodies to support Police Stations in their communities to enhance their security and human safety.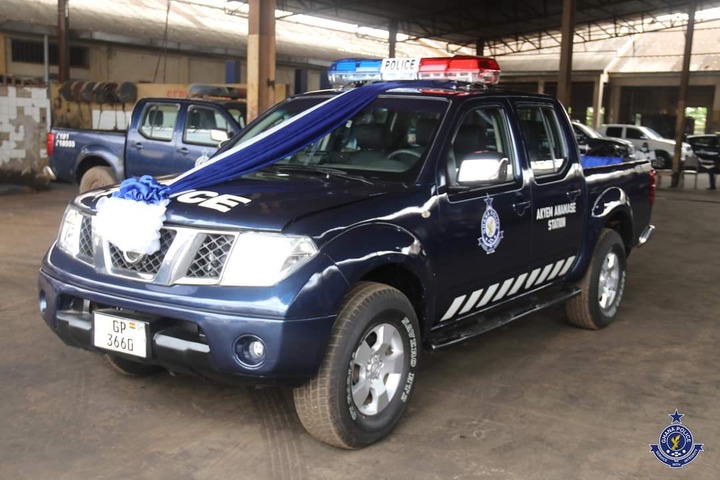 Content created and supplied by: Brightstarviral (via Opera News )