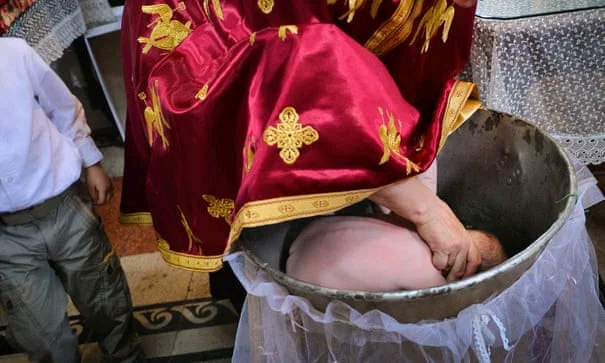 The Orthodox Church in Romania is confronting developing strain to change absolution ceremonies following a six-week-old child kicked the bucket following a service recently. 
The infant kid supposedly endured a heart failure during the Baptism on Monday and was raced to emergency clinic however passed on a couple of hours after the fact, with post-mortem examination uncovering fluid in his lungs. 
Examiners have now opened a murder examination against the minister in the north-eastern city of Suceava. 
An online appeal calling for changes to the custom had accumulated in excess of 56,000 marks by Thursday night. 
"The passing of an infant as a result of this training is a gigantic misfortune," said a message with the request. "This danger should be precluded for the delight of absolution to win." 
Because of a few comparative episodes lately, Church representative, Vasile Banescu had proposed that clerics pour a little water on the child's temple as opposed to submerging newborn children multiple times in blessed water. In any case, Archbishop Teodosie, head of the Church's conservative wing, said the custom would not change. 
Over 80% of Romanians are Orthodox and the Church is perhaps the most confided in organizations, as indicated by late assessments of public sentiment.
Content created and supplied by: Waleed2002 (via Opera News )