Any man of God will tell you this, it is not easy serving God and be a success at it. Serving a boss in the office you know is not even easy sometimes, so imagine serving a God, who is not seen or heard literally as we do from fellow human beings?
Well, if you have ever used the Weija-Kasoa Road, you will notice the huge and massive Resurrection Power New Generation Church on the left just a minute after the Kasoa Tollbooth and well, just so you know, it was founded and Headed by Reverend Anthony Kwadwo Boakye. A small church he had started and was based at Mamprobi suddenly gathers more than 4,000 people every Sunday, is no mean feat to achieve.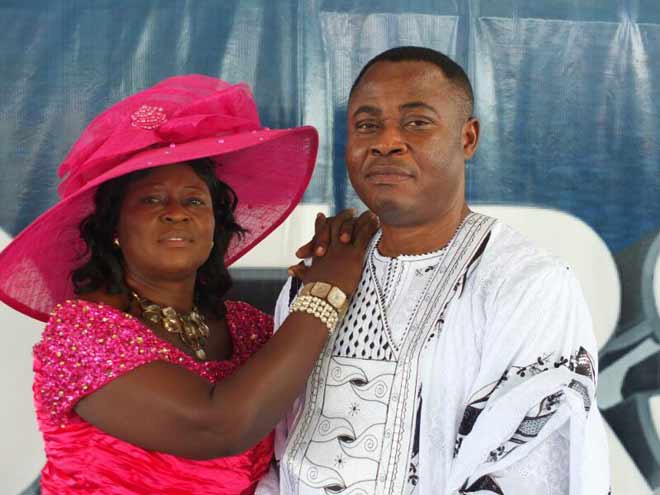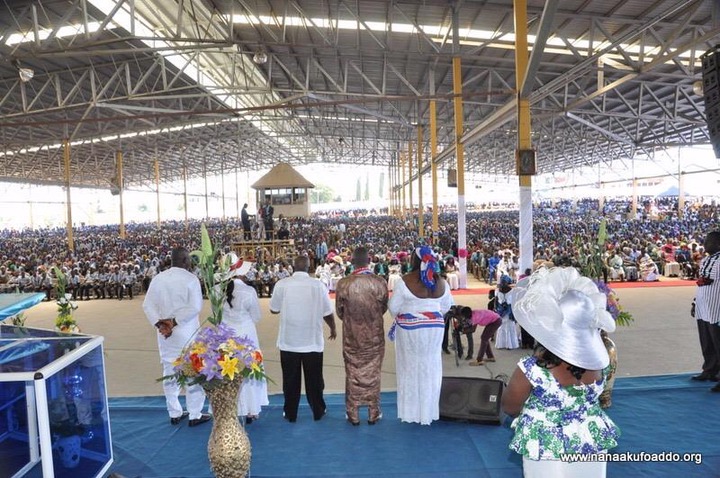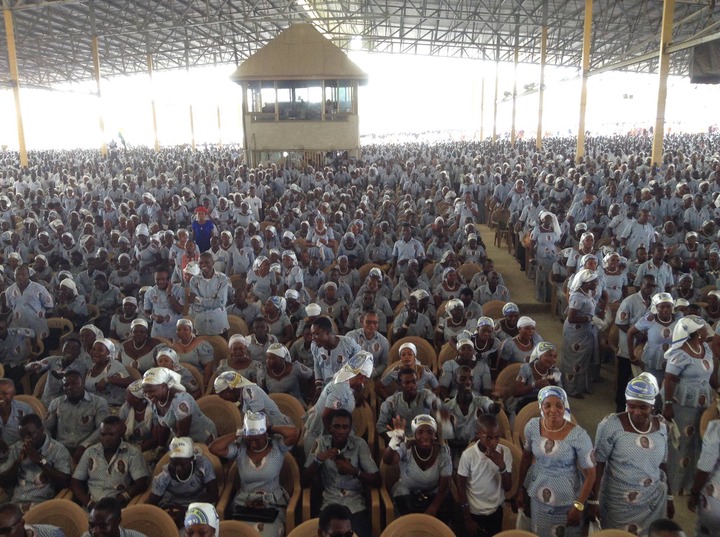 Many churches are on TV weekly, calling out names, rising the dead and yet, people who are members of these churches are very few. So for a ministry, that is barely doing any of these spectacular miracles in every meeting, and teaching pure truth, to see these many people coming around is certainly a miracle.
During the just ended elections, even the President of Ghana visited his church, where Rev. Boakye had urged Ghanaians to remain confident that the country would rise above the odds currently confronting it to become a beacon of hope and prosperity for succeeding generations, this was positive and commendable, as he proffered hope, in the season of poverty and error, we find ourselves in as a country for decades now.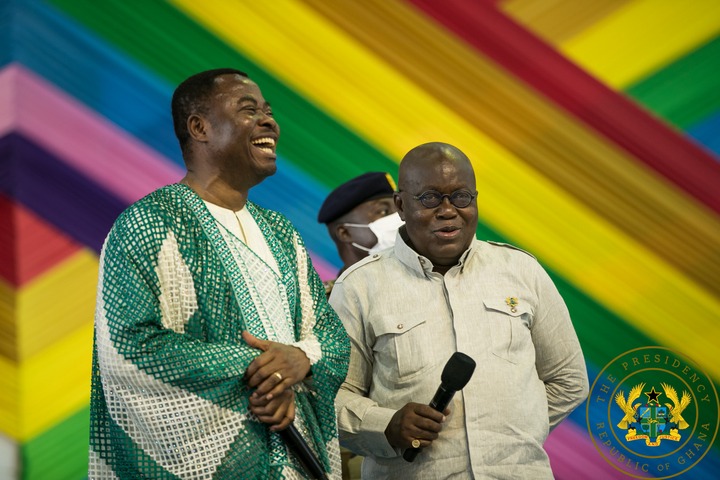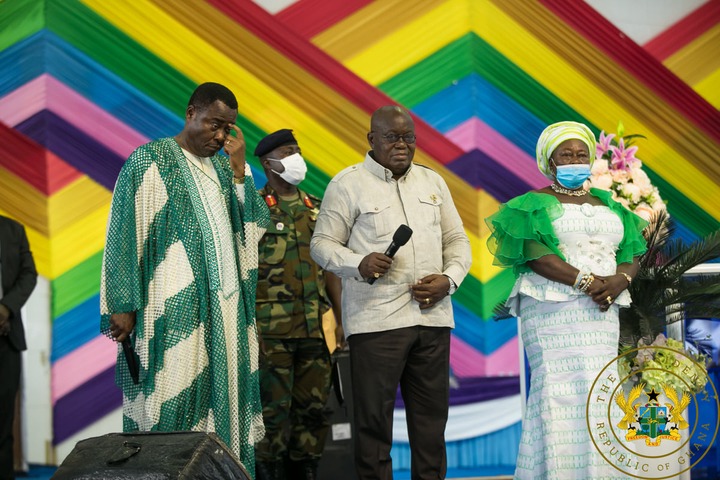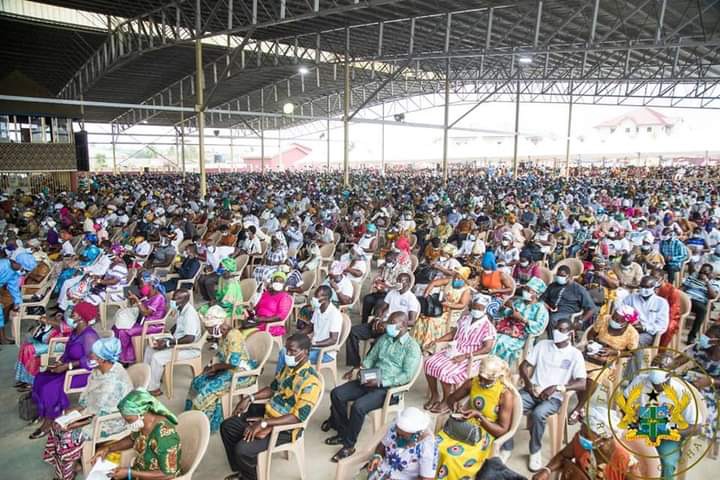 Whereas one would have wished this positivity continued forever, it has not been so always, as the last time he went viral was for the wrong reason. The Founder and general overseer of the Resurrection Power New Generation Church, Dr Rev Anthony Kwadwo Boakye, had threatened to collapse the marriage of members who leave his church after receiving a breakthrough. The man of God made the shocking announcement during a church service, as he promised to take back other breakthroughs of such members, including their wealth and children.
'Where else do you find church members marrying every time?'' he had asked, stressing that ''some churches witnessed only one marriage the whole year but his church had 300 marriages.'' The general overseer of the Resurrection Power New Generation Church asked members who were present during the service to inform former church members who came to his church poor but left after making wealth, building big shops, marrying, and giving birth that he'll take back everything.
''Listen well to this announcement, all those who came to church while poor and have made money but have left the church within the last one year, I'll take back all their big shops and cars. Tell them, I'll take everything back,'' he announced. Rev Dr Anthony Kwadwo specifically singled out a former church member, Frimpong, who he claimed disgraced him after he [Rev Kwadwo] intervened in his childlessness and threatened to take back his child from him.
He had explained that Frimpong and his wife were childless when they came to the Resurrection Power New Generation Church, but they left after being blessed with a male child. ''I'll take back the child. I'm being vocal to everyone's hearing. I'll take the child,'' Rev Dr Kwadwo had said.
Aside this he had led the over thousand people church to pray for someone to die and all, which received several backlash, but in all these negativity and more, i humbly think that, we all shouldn't be quick to just crucify him. For him to be gathering thousands i have already stated that, its no mean task.
Leadership of several hundreds of people is nothing easy and it brings stress. A quick skim through your bible will indicate that, Moses had serious emotional challenges too, as the actions of some of the people you are leading can be very sickening and especially in this case, when he felt threatened by a member who had stopped church to destroy what he was building, not just for fun, but in fulfilment of his life's purpose, such outbursts are expected.
He also alleged that, the said foe, had made some good money and we all know how financial strength in the hands of a wrong person can do, it can surely be used to effect serious damages, something the Bible always speaks against, as this is the reason for wickedness prevailing in our communities. He must have felt rightly disturbed and his use of spiritual force such as decreeing some form of curses and praying for judgement on such people was or may have been his only options in dealing with this error.
Read a short story of his inspiring life, that should encourage many.
Rev Boakye has a special calling as a Shepherd, Pastor, Teacher, Preacher and as an Evangelist, he holds Crusades every month across the length and breath of Ghana and the crusades are christened, the "Anthony Kwadwo Boakye Outreach Ministry" with the motto, "Jesus Encounter Saves Lives". Having served the Lord for not less than 3 decades, Rev. Boakye's ministry has a mandate from God to plunder hell, to reveal the secretes of Satan, to heal, to deliver and to win souls for the Kingdom of God and by the special grace of God, his ministry is characterized with awesome healing and the manifestation of the Power of God.
Apostle Boakye teaches various biblical topics and some of which he converts to them books. He has currently authored six books and continuous to write. He also broadcasts the weekly church service live on radio in Ghana on Top FM 103.1 and its affiliates and daily broadcast in Ghana and beyond on the same station.
 Additionally, he telecasts all his Crusades and Church services live on the Churches' own Television Station (RTV) and other telecasts called "Resurrection Hour" on Crystal TV, TV Africa and GTV at various times to advice and preach on life and religious issues, making his name, a household name in Accra and almost every part of Ghana and it neighboring countries
Rev. Dr. Anthony K. Boakye lives in Accra with his beloved wife Rev. Mrs. Margret .Y Boakye and children and education wise, he could only school to Middle School Form Four but is able to read, write and speak Akan and English. He has been inspired in ministry by the works of globally renowned men of God, such as Benny Hinn (USA), David Yonggi Cho (South Korea,) Mensa Otabil (Ghana) and many other world great men of God.
Content created and supplied by: MrsCelestial (via Opera News )