Sheikh Mufti Menk Replies To Christian Lady After She Said This
The prominent Islamic Scholar in question could be titled as the most loved scholar in social media. Sheikh Ismail Mufti Menk is loved and cherished by both Muslims and Christians across the world.
He has tons of followers on both Twitter and Instagram. Ismail ibn Tata Menk, also known as Mufti Menk, is a Muslim cleric from Zimbabwe. Head of the country's fatwa department, Menk has been identified as a Salafi. He has been named one of The 500 Most Influential Muslims in the world by the Royal Aal al - Bayt Institute for Islamic Thought in Jordan in 2013, 2014 and 2017
Even though he looks like an Arabian, he is actually an African from Zimbabwean. He is popularly know for his high level of tolerance and understanding and always calls for love between believers and non - believers. A lot of Christians like him a lot because of his outstanding attitude. His preaches are mostly about humanity and how to draw to Allah. He mostly preaches on love, peace and unity.
A Christian lady who admired him so much made a post about him which would catch you off guard. Starting off, it looked like she hated Mufti only to reveal her undying love for Mufti in the end.
At the start, saying; "MUFTI MENK IS OFFICIALLY CANCELLED.
I've always defended him, but definitely in this situation I really can't. I thought he was a very kind person tbh and now it turns out he was involved in a scandal that consists of stealing the hearts of innocent people like me. "
She was surprised to get a reply from the intelligent scholar. His reply was so smartly put forward. He wrote that;
"People say all sort of hurtful things. I'm used to those. I've had to develop a skin thicker than an elephant. But this. . . I'm glad I have a sense of humor. May All bless your heart. Aameen"
The lady was then over joyed that she got a reply. Others roasted her in the comment section and said they were ready to talk back at her if she had said the wrong words.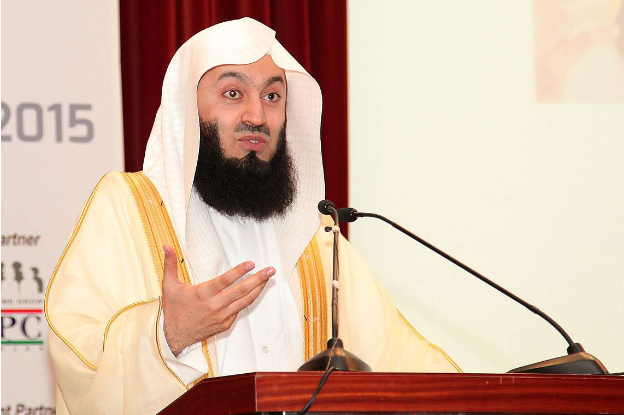 Content created and supplied by: Gh_KnowMore (via Opera News )