At one point in time, almost all Christians used the phrase "Holy Ghost" to mean the divine intellect which the modern scientist has called "the collective consciousness". Sometimes, I just don't want to talk much about matters involving Christianity because there most of the Christian folks who oppose the use of common sense and logic when dealing with matters involving Christianity. And the Holy Ghost/Holy Spirit confusion is between the ancient folks and the modern folks, while some groups use both words interchangeably and move on. Have a look at John 14: 26 below.



As at now, there are some Christians who do believe that Jesus Christ is God or Lord while others think and believe He is not near or close to the level of God in any manner. And each time these arguments set in, it is the less learned people who suffer the most due to their inability to draw the lines between what is real and what is not. While most of those with limited knowledge about the mysteries fall victims, some of them are the fuel behind the perplexity.
One of the factors I have identified over the years as the cause of these confusions has been lack of the right insight to understand things that we allow into our mental faculty. We all do agree that the level of intelligence on the planet or in the universe lately is surging. Humans have abandoned knowledge and wisdom in these latter days though we are privileged with all we can know. It's very true that we are surrounded by many seas and oceans of knowledge repositories but that alone is not a guarantee to our ability to use them. There is an adage that "too much corn husk blinds the elephant". And this is exactly what this generation is confronted with.
Many have argued that a Ghost is a spirit without flesh or body and as such holy ghost or holy spirit is the same thing. On the other hand, there are those who have the view that ghost is for the dead while spirit is for the living – which logically, does not make much sense either. Since Christ resurrected after his death, spirit is the best word to be used for him. And one of the most confusing analogy being used has been that ghost (spirit) does not have a body and hence humans can't seem spirit or ghost. Speaking from a logical point of view, any entity has a body. The only difference being that there are different body forms. And the case of humans not able to see spirits is also not a valid hypothesis. There is not enough evidence to support that claim or standpoint.
And if it is very true that Christ did resurrect with his body, then neither ghost nor spirit fits his description, referring to where most believe that spirits have no body. Except we can conclude that Christ never resurrected from the dead. And all Christians across the globe do hold the accord that Christ indeed did die on the cross, was buried, went to hell and on the third day, he arose from the dead all by himself and hence has the key to hell. This and many others, making him the most powerful being (force) on earth in Christendom.
When you read from the old versions of the Holy Bible, almost all of them used the "Holy Ghost". The changes appeared in the newer versions which think the ancient translations were somehow out of context. One big challenge of the modern believer or reader is that he or she relies mostly on a single or limited source of reference, thinking he/she has gotten it all covered. However, most of us if not all, do agree that making judgments on limited information brings about chaos instead of harmony. It is very true that in the quest for knowledge, understanding, wisdom, enlightenment and the other sister terms, one must be cautious with the kind of information to upload to our minds. But that is not a guarantee to avoid digging deeper for hidden realities and treasures.
One interesting thing about truth is that it exists in multiple folds or forms. Yet some group of people do believe and/or think that there is only one version of truth; there is only one truth. This misconception and or information has contributed to the various forms of misunderstandings that we have had since the beginning of time. Each religious group claims to hold the authentic version of the truth and that all others are wrong or fake or counterfeit. And this makes the followers see or perceive those who are not a part of them as evil and hence enemies.
How many bible versions do we have? A number of them; there are people who deem some of these versions as false while others are accepted as true and pure from God. It is very true that some of the versions contain words which are not easily understood by the modern (21st century) reader. But since when does inability to understood a book make the book not true?
We can end these theological arguments, which are not intended to enlighten us but rob us of our love and unity as people. One way to do so is to probe other mythologies and compare and contrast with our belief systems to see how they converge or diverge from ours. There are a lot people who do believe that many key scriptures are omitted from the Holy Bible we have today. Though there are many records to proof that, should we be worried about those books yet, when we have barely read 100 pages from the "incomplete" book that we have at our disposal? The thing is, that's one of the funniest traits of the human entity, we are always on the look for what cannot be seen or find and ignore the real facts that are within our grips: those that are right in front of us.
Kabbalistically, the books that are contained in the bible are those that are safe for the public. The sages have to encrypt the contents before handling them over to the masses. Books are not just books, they are living entities or forces. Some books are worlds, others are Gods, demons or whatever phrase or word you wish to call them. Giving such forces or powers into the hands of the public was perceived a threat to the human survival or life at large. The scholars at the time used a measuring stick or rule (canon) to decide which books were safe enough for public consumption.
Though most reports trace back to the Hebrew mythology, relating the meanings of most words in our various scriptures to the Hebrew root words, there are deeper mysteries that we have not been able to crack yet. For example, the Hebrew word "ruach hakodesh" means "spirit of God". And in Greek, "pneuma" means "spirit". Other Greek literature talked about the spirit (soul) as "anima mundi".
One of the things we must point out very clearly also is that none of the records or evidence available can point out exactly the original blueprint of the word of God as we have been given. That is why once in a while new theories arise claiming to have solved the mysteries of life and answered all life's questions.
Back to the Hebrew mythology, "ruach" means "wind", "breath" or "spirit". Though we have all read from various sources such as the Sunday school that the scripture was God's breath, meaning that those who wrote it were inspired by God's spirit, there arise billions of deep questions inside the mind of the true seeker once he/she comes across the number of versions of the bible that are available. Why should there be such numbers if it is true the scripture is God's breath? How many breathes does God have? And the likes.
Another fact to point out too is that some of those who took part in the various translations were not truly inspired by God. They relied on their intellectual knowledge, trying to interpret the scriptures. Just like we are seeing most of our people doing today (calling themselves men of God and the likes); quoting the scriptures out of context. Again, even most of the inspired translators were forced to translate to match popular words or phrases at the time. Anything other than what was accepted was deemed wrong and could even cause the execution of the translator or serious consequences. Taking you back into time for example, Galileo, was imprisoned just for supporting the theory or hypothesis that the earth moves and that the sun was stationery, opposing the well noted and accepted idea back then (The Flat Earth Theory - that the sun rather moves around the earth).
What most of the wise translators did was to encrypt some of those words which could cause them their lives with metaphors or various cryptographical systems. Anagrams and the other techniques were employed. For example, in the old testament, we came across the words: sword and word(s). One of them could start a verse then the other ends it. Eg, God's word as a sword.
Literally put, it confuses most people, especially the young ones (in spirit). But metaphysically, the confusion is a tool used by the ancient one to hide the truth from all but the true seeker. Anyone other than the true seeker gets bored by the numerous theories available, including the numbers of bible translations available and resort to materialism and fantasies.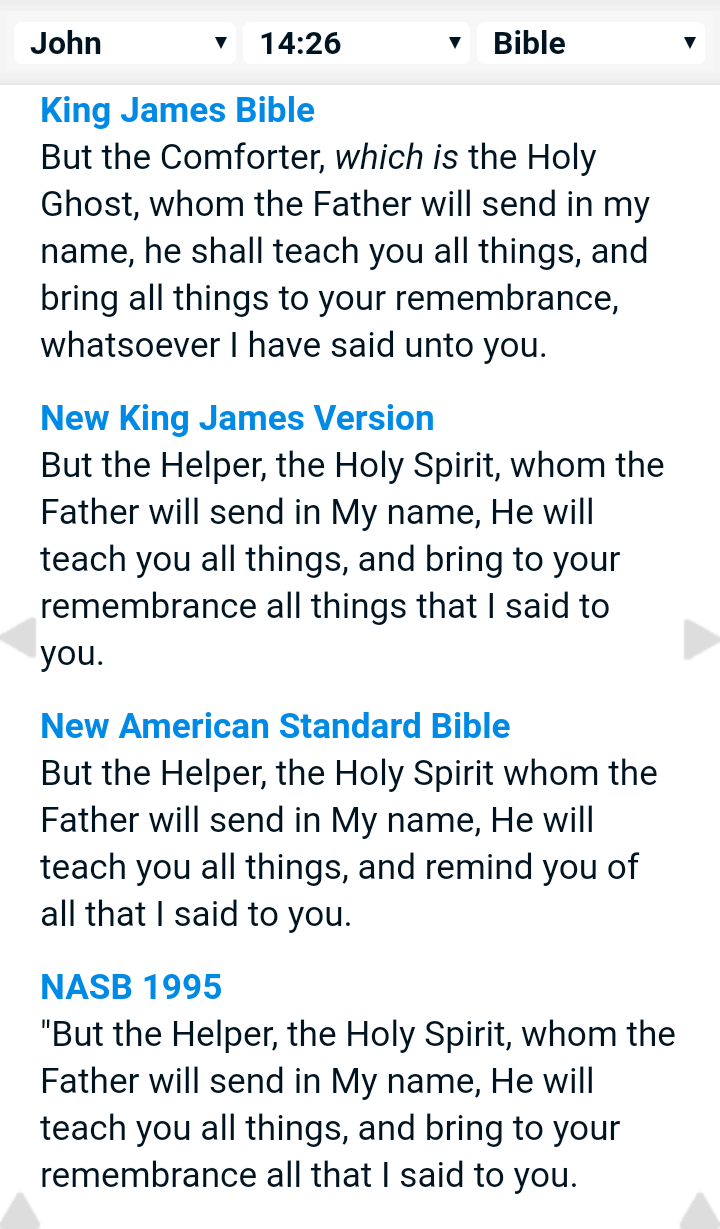 When we take a trip back into time, we notice that most of the words we use in this our time did mean different things back then. Each dispensation is given a new truth all together. Instead of fighting over who is right or wrong, why don't we spend the energy to probe deeper into the mysteries? There is some level of truth in each of us. That makes it possible for us to understand things, make choices and be alive and move about. The only way we can avoid these religious fights and attacks will be when we start reading wide, outside our beliefs, that helps us to understand other's believe more. I believe that with this, we can live happily afterwards.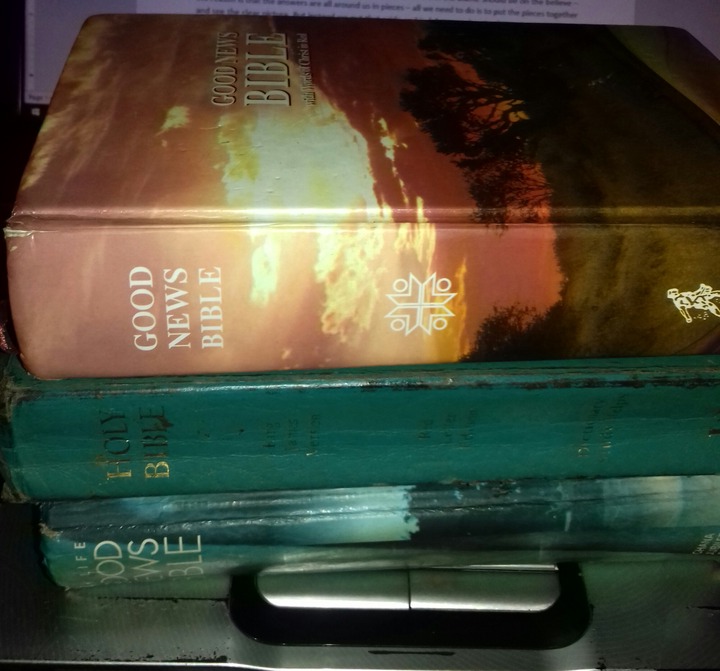 Content created and supplied by: Slimsoftsystems (via Opera News )