Open the + follow link at the top right side to read more interesting, factual, and well researched content from us. Thanks for opening.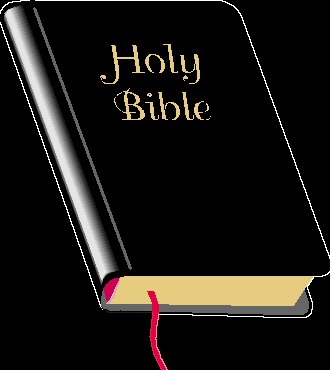 There are some powerful Bible verses that will surely empower you to defeat the devil and all the forces of darkness operating against your life. The battle of God's children is not against flesh and blood but with the unseen powers of the devil and demonic entities. Battling with an unseen enemy will be a very dangerous work. The only powerful weapon that can shatter the devices of the enemy is the word of God. Money and influence is a powerful blessing in our material world. The devil doesn't fear our riches and influence. What the powers of darkness fear mostly is the living word of God being activated in the mouth of God's true and obedient children. Lets practice the word of God in our daily lives through prayers and holiness for without holiness no man shall see the Lord ( Hebrews 12:14).
These Bible verses carry the spiritual momentum to trample on every operational tactics of the demonic kingdom. With these powerful words in our lips, we are more than conquerors. So study, memorize and meditate on these powerful words and use them in your daily life to keep off the devil from your territory. Don't fear demonic powers. They are like flying paper before the powerful word of God. Jesus Christ defeated and crushed the head of the serpent several years ago. This is our hope of victory. Fully obey and practice the written word of God in your daily lives and satanic powers will run away from your presence. Lets see some of the powerful scriptures to defeat the devil.
(1) Luke 10:17-19) gives us the divine power and authority as God's children to trample on every activity of the demonic forces. We are given more power than what they have. We can keep them in flames of fire even before their dooms day.
Luke 10:17-19
[17]And the seventy returned again with joy, saying, Lord, even the devils are subject unto us through thy name.
[18]And he said unto them, I beheld Satan as lightning fall from heaven.
[19]Behold, I give unto you power to tread on serpents and scorpions, and over all the power of the enemy: and nothing shall by any means hurt you.
This powerful scripture is a hope of victory. It is our source of authority and spiritual mandate. Obedient children of God will always remain victorious in this unseen battle. No plot of the devil will succeed against them. They have been authorised by God to crash the serpent at will without any fear.
(2) Isaiah 27 assures us of God's readiness and willingness to punish the leviathan (demon of the sea) and all the demonic forces with a powerful sword when we rise up in prayers.
Isaiah 27:1-4
[1]In that day the LORD with his sore and great and strong sword shall punish leviathan the piercing serpent, even leviathan that crooked serpent; and he shall slay the dragon that is in the sea.
[2]In that day sing ye unto her, A vineyard of red wine.
[3]I the LORD do keep it; I will water it every moment: lest any hurt it, I will keep it night and day.
[4]Fury is not in me: who would set the briers and thorns against me in battle? I would go through them, I would burn them together.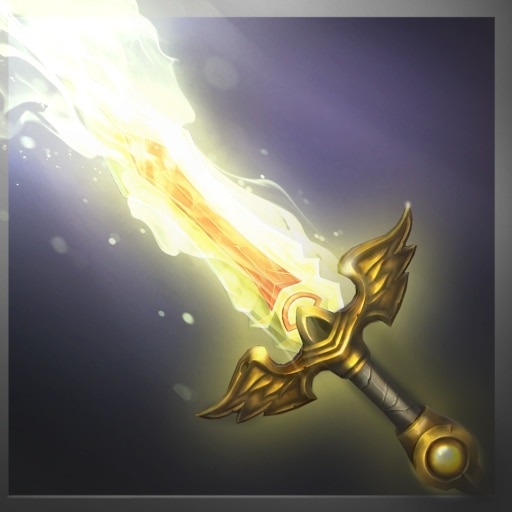 The verse 4 is more serious. If God anger is kindled to fight on our behalf, our victory will be more special. We have a hope of victory.
(3) Isaiah 49:24-26 is another powerful scripture to defeat the devil in every area of spiritual attack.
God assures us that, though it is not easy to release prisoners in lawful captivity, His children will be delivered and set free unconditionally from the grips of the devil.
Isaiah 49:24-26
[24]Shall the prey be taken from the mighty, or the lawful captive delivered?
[25]But thus saith the LORD, Even the captives of the mighty shall be taken away, and the prey of the terrible shall be delivered: for I will contend with him that contendeth with thee, and I will save thy children.
[26]And I will feed them that oppress thee with their own flesh; and they shall be drunken with their own blood, as with sweet wine: and all flesh shall know that I the LORD am thy Saviour and thy Redeemer, the mighty One of Jacob.
I hope you will be happy reading this verse of the scriptures. God will contend with those who contend with you. The lord Himself will battle your enemies and gives you total victory. Rest assured. Don't fret over the powers of darkness. Our victory is in the Lord not in our own strength and capacity.
(4) Exodus 15:3 makes it clear that the lord God is a man of war. He triumphed over the Horses of Pharoah and chariots of Egypt. He always gives His children a resounding victory. This a victory beyond doubts.
Exodus 15:1-7
[1]Then sang Moses and the children of Israel this song unto the LORD, and spake, saying, I will sing unto the LORD, for he hath triumphed gloriously: the horse and his rider hath he thrown into the sea.
[2]The LORD is my strength and song, and he is become my salvation: he is my God, and I will prepare him an habitation; my father's God, and I will exalt him.
[3]The LORD is a man of war: the LORD is his name.
[4]Pharaoh's chariots and his host hath he cast into the sea: his chosen captains also are drowned in the Red sea.
[5]The depths have covered them: they sank into the bottom as a stone.
[6]Thy right hand, O LORD, is become glorious in power: thy right hand, O LORD, hath dashed in pieces the enemy.
[7]And in the greatness of thine excellency thou hast overthrown them that rose up against thee: thou sentest forth thy wrath, which consumed them as stubble.
If you keep your trust in the lord God and obey His divine instructions, God Himself shall defeat the devil for you at all times. You will only watch and see the reward for the wicked.
(5) Revelation 12:11 assures us of victory through the blood of Jesus and by the word of our testimony. The blood of Jesus Christ cleanses us from all unrighteousness and gives us a hope of eternal life.
Revelation 12:11
[11]And they overcame him by the blood of the Lamb, and by the word of their testimony; and they loved not their lives unto the death.
There is a great supernatural power in the blood of Jesus Christ. Whenever children of God invoke the blood in their prayers, the devil trembles and run away. The blood of Jesus Christ has given us a great victory in our spiritual battles. We are far above the principalities and all the powers of darkness through the blood of Jesus Christ.
(6) 1 John 4:4 also promises of victory for God's children for greater is He that is in us than he that is in the world.
1 John 4:4
[4]Ye are of God, little children, and have overcome them: because greater is he that is in you, than he that is in the world.
The spirit of God who dwells in us through the blood of Jesus Christ is greater than all the powers of darkness, principalities,and spiritual host of wickedness in the heavenly places.
(7) Deuteronomy 28:7. Here, God Himself has promise to defeat our enemies and force them to run away from us. God will cause the devil to flee from you in seven different directions.
Deuteronomy 28:7
[7]The LORD shall cause thine enemies that rise up against thee to be smitten before thy face: they shall come out against thee one way, and flee before thee seven ways.
(8) Mathew 18:18-20. Whatever we bind on earth shall be bound in heaven for our sake. Heaven will approve our prayers against the devil. We can bind them at will and destroy all their evil plots in our lives.
Matthew 18:18-20
[18]Verily I say unto you, Whatsoever ye shall bind on earth shall be bound in heaven: and whatsoever ye shall loose on earth shall be loosed in heaven.
[19]Again I say unto you, That if two of you shall agree on earth as touching any thing that they shall ask, it shall be done for them of my Father which is in heaven.
[20]For where two or three are gathered together in my name, there am I in the midst of them.
Whatever the people of God will pray for shall be answered by God. We have no need to fear anything at all. God is our master through His son Jesus Christ.
(9) Isaiah 54:17. No weapon formed against us shall prosper and every tongue that rises against us we shall condemned. We have powerful mandate to scatter any demonic plans formed against our lives.
Isaiah 54:17
[17]No weapon that is formed against thee shall prosper; and every tongue that shall rise against thee in judgment thou shalt condemn. This is the heritage of the servants of the LORD, and their righteousness is of me, saith the LORD.
Every satanic weapon formed against our lives shall be destroyed though our prayers.
(10) Isaiah 8:10-11. Even if the demonic powers take counsel against us, it shall not stand for God is with us. Any devices or schemes of the enemies shall not stand.
Isaiah 8:10-11
[10]Take counsel together, and it shall come to nought; speak the word, and it shall not stand: for God is with us.
[11]For the LORD spake thus to me with a strong hand, and instructed me that I should not walk in the way of this people, saying,
This Bible verse is very inspiring. It assures us that, the presence of God in our lives will render every counsel of the enemy ineffective and powerless.
(11) 2 Corinthians 10:3-5. The Bible makes it clear that the weapons of our spiritual battles are very powerful against the forces of evil. We have no need to be afraid.
2 Corinthians 10:3-6
[3]For though we walk in the flesh, we do not war after the flesh:
[4](For the weapons of our warfare are not carnal, but mighty through God to the pulling down of strong holds;)
[5]Casting down imaginations, and every high thing that exalteth itself against the knowledge of God, and bringing into captivity every thought to the obedience of Christ;
[6]And having in a readiness to revenge all disobedience, when your obedience is fulfilled.
Every child of God is given a powerful spiritual weapon by God Himself to defeat the devil in every battle. What is required of us is to pray consistently and continuously.
(12) Psalm 91:1-16. If we walk with God, His shadow shall protect our lives and keeps us from the evil one. God shall charge His mighty angels to protect our lives from every unseen danger.
Psalms 91:1-16
[1]He that dwelleth in the secret place of the most High shall abide under the shadow of the Almighty.
[2]I will say of the LORD, He is my refuge and my fortress: my God; in him will I trust.
[3]Surely he shall deliver thee from the snare of the fowler, and from the noisome pestilence.
[4]He shall cover thee with his feathers, and under his wings shalt thou trust: his truth shall be thy shield and buckler.
[5]Thou shalt not be afraid for the terror by night; nor for the arrow that flieth by day;
[6]Nor for the pestilence that walketh in darkness; nor for the destruction that wasteth at noonday.
[7]A thousand shall fall at thy side, and ten thousand at thy right hand; but it shall not come nigh thee.
[8]Only with thine eyes shalt thou behold and see the reward of the wicked.
[9]Because thou hast made the LORD, which is my refuge, even the most High, thy habitation;
[10]There shall no evil befall thee, neither shall any plague come nigh thy dwelling.
[11]For he shall give his angels charge over thee, to keep thee in all thy ways.
[12]They shall bear thee up in their hands, lest thou dash thy foot against a stone.
[13]Thou shalt tread upon the lion and adder: the young lion and the dragon shalt thou trample under feet.
[14]Because he hath set his love upon me, therefore will I deliver him: I will set him on high, because he hath known my name.
[15]He shall call upon me, and I will answer him: I will be with him in trouble; I will deliver him, and honour him.
[16]With long life will I satisfy him, and shew him my salvation.
This Bible verse is a very powerful one. God Himself shall protect our lives and bless our lives for following Him.
(13) Isaiah 41:10-16. The Lord God almighty encourages us not to fear and be dismayed by the forces of evil around us. He Himself will stand in the gap to fight and defeat our enemies for us.
Isaiah 41:10-16
[10]Fear thou not; for I am with thee: be not dismayed; for I am thy God: I will strengthen thee; yea, I will help thee; yea, I will uphold thee with the right hand of my righteousness.
[11]Behold, all they that were incensed against thee shall be ashamed and confounded: they shall be as nothing; and they that strive with thee shall perish.
[12]Thou shalt seek them, and shalt not find them, even them that contended with thee: they that war against thee shall be as nothing, and as a thing of nought.
[13]For I the LORD thy God will hold thy right hand, saying unto thee, Fear not; I will help thee.
[14]Fear not, thou worm Jacob, and ye men of Israel; I will help thee, saith the LORD, and thy redeemer, the Holy One of Israel.
[15]Behold, I will make thee a new sharp threshing instrument having teeth: thou shalt thresh the mountains, and beat them small, and shalt make the hills as chaff.
[16]Thou shalt fan them, and the wind shall carry them away, and the whirlwind shall scatter them: and thou shalt rejoice in the LORD, and shalt glory in the Holy One of Israel.
The Holy Bible is very inspiring. It is full of the power of God and His promises. He has assured us of His unfailing deliverance in times of demonic confrontation. We are also admonished not to fear. God's right hand will uphold us and keep us from evil.
NB: All the Bible verses are taken from the King James Version of the Bible translation.
Thanks for reading.
Share and follow.
Like and comment.
Content created and supplied by: RainbownewsGh_official (via Opera News )