I saw the demon of divorce inside Hell. I remembered my life and my wife. Our marriage was wearing thin. And the Church still oppressed us by giving counsel against us. A demon tried to strike me in Hell with a spear. But the light near me prevented him from approaching.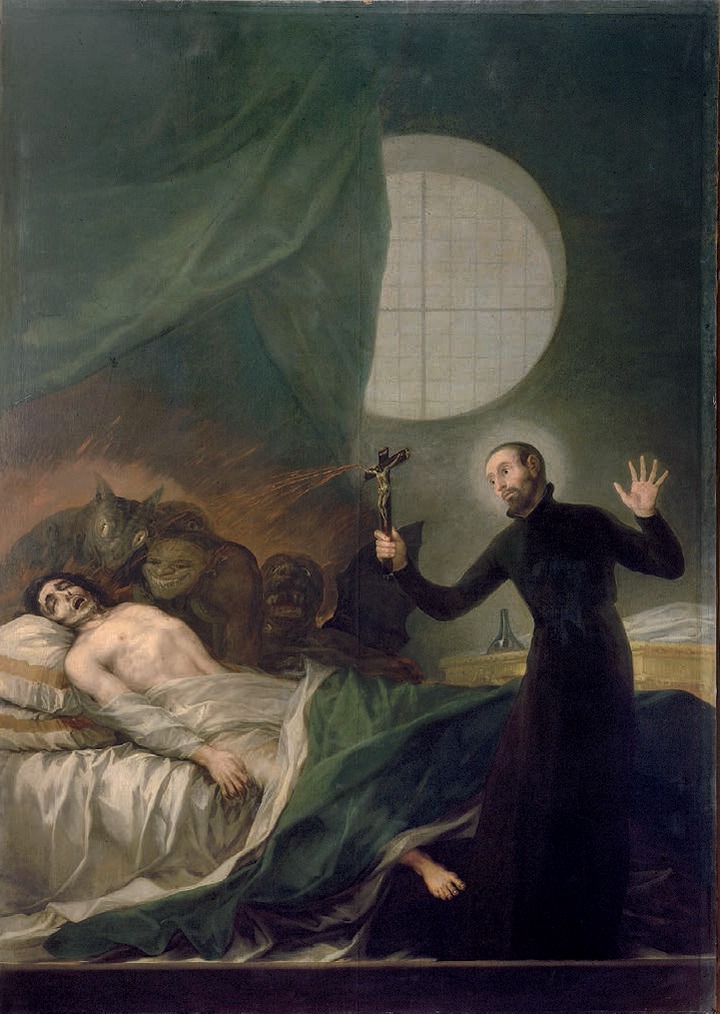 "Photo used for illustration purpose only "
The light took me out of that place and led me to the clouds where for the first time I met Jesus.
He said, "My servant, it was My voice that spoke to you in Hell. Now witness to the world what you saw. I have anointed you as My shepherd. Set your married life with your wife and do My work."
When my soul returned to the body, my wife and I still slept in separate beds. And when we slept in the same bed, we were distant from the other. A demon lay in the space of the bed that is the middle. It was he who made my wife look strange.
[Wife continues]
I as his wife saw this demon near me and my husband Aldo. Our home was loaded with misunderstanding and strife because we were not getting along. I saw a devil stuck on the roof of the house and another in the bathroom. The Holy Spirit touched my heart to ask forgiveness of my husband and to reconcile with him.
SLEEPING NAKED
But that was not enough to keep the demons from our house. I slept in shorts and a bra and my husband slept in shorts and was shirtless.
A demon invaded our room and we both had nightmares.
We were forced to sleep well dressed and never again did the demon appear. If you sleep almost naked, it is no use to pray, because God is holy and ashamed of the nakedness.
Scant clothing may be normal to you, but to God it is nudity.
I and my husband made up. That sin consumed me to offend him. I had to clarify the misunderstanding and tell the truth about my planning for divorce that he did not know. Our marriage still had the marks of past mistrust. I kept thinking about what his reaction would be like.
I called him to talk and I confessed my mistakes. He also confessed to his mistakes and understood me. All that weight left our back and relief came.
Content created and supplied by: ITOSUNEWS (via Opera News )