Faith is a very powerful tool which is very necessary for every Christian to have in order to strengthen their spiritual growth and lifestyle with God almighty.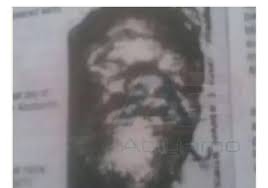 However having faith and belief in ones object of worship to the extend that it beats your common sense and logical thinking as a man is totally uncalled for and should not be encouraged.
This whole drama occurred in the year 1991 when tourists from both far and near had gathered to enjoy the wonderful wildlife at the zoological garden in the University of Ibadan which is in the Ibadan state of Nigeria.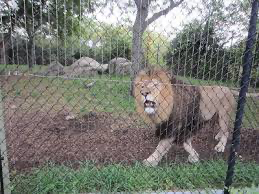 Prophet Daniel Abodunrin who was also present at the zoo had other plans for his presence there which was none other than to proclaim the wonderful powers of the most high lord.
He replicated the story of Daniel in the Bible where he was thrown in the lions den but were not harmed due to the faith he had in the lord.
With his bible clad firmly under his armpit, pastor Daniel marched fearlessly into the lions abode without any fear of the dreadful animals whatsoever.
People watched as he entered whiles others kept shouting at him to exit the place immediately.
Some were also too shocked to even utter any words whiles people watched with the expectations of seeing a miracle.
The startled lions to the surprise of many bolted into their dens to the amazement of many people but the enthusiastic pastor went even more closer to the lions who were angry at that time and did not fail in pouncing on him.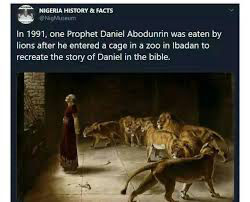 The over enthusiastic pastor became a frightened fellow as he threw his bible and took to his heels and he was full of blood all over.
He was however overpowered as the hungry and starved lions fed on his flesh to the amazements of many tourist.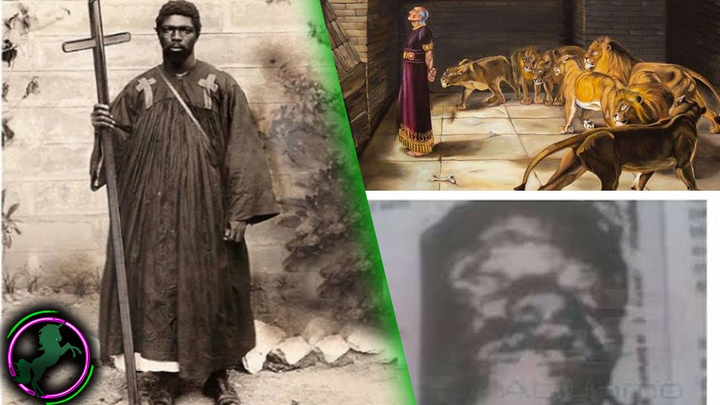 Some Christian tourist who were present also commended him for his bravery and called for the slaughtering of the lions as they were possessed by evil spirits lol.
Please tap on the follow button above and share this article to your friends and family thanks for reading.
Content created and supplied by: Informative-news (via Opera News )