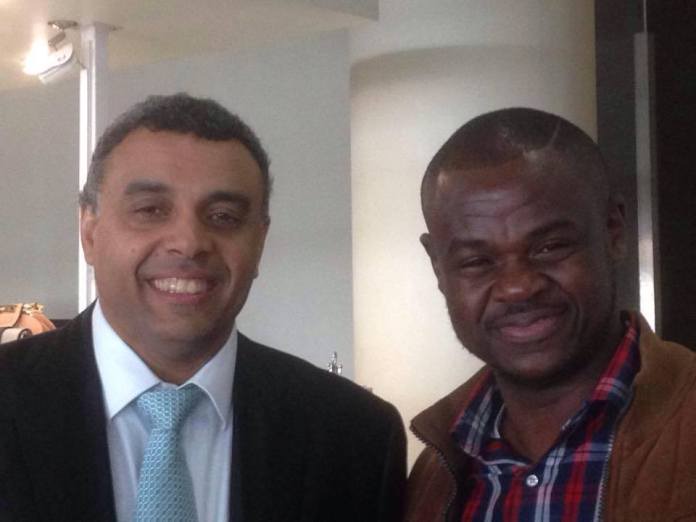 Meet Bishop Larry Odonkor, who served directly under Bishop Dag Heward's Ministry for many years but has now resigned and suing his former spiritual father and church, for what he deems an illegality against him. Currently, he pastors a new church he has planted here in Accra and named Penuel Christ-Centered Church
Bishop Larry Odonkor obtained his BSc. Biological Science degree from the Kwame Nkrumah University of Science and Technology (KNUST) in 2001 and immediately joined full-time ministry with Lighthouse Chapel International at age 25 and for the next 19 years of his life.
He served and opened branches of the church in several African countries such as Ethiopia, Central Africa Republic, South Africa, and Madagascar and also here in Ghana, he laboured at Akim Oda, Suhum, Wa, and in Accra.
Until he "heard God say to me on 6th March 2020, that 'if you don't leave, you will not fulfil your ministry,'" leading him to take a decisive action and therefore resigned in April 2020 and while thinking about his future after the resignation, that was when he learned that, only five years of pension contributions had been paid, leaving 14years unpaid, as some 14 years of active service had vanished off the radar of his pension contributions.
Reacting to this sad news, he says that "I was disappointed. I felt used because this is basic. So, while my wife and I were going around planting churches, something as basic as SSNIT was not even paid." Incensed by this negative development, he has found five (5) other pastors who have also resigned from the church and have sued their former church and spiritual father, Bishop Dag Heward Mills.
Interestingly, the church had surprising responses to these concerns of the resigned Bishop concerning payment of outstanding SSNIT contributions, as the church as explained away these concerning a letter from the church, dated September 29, 2020, and signed by Mrs. Rebecca Addae, the church's Human Resources Director.
The letter was in response to a letter that Larry Odonkor instructed a labour consultant, Austin Gamey, to write to the church. The church, in this letter, gives eight reasons it does not owe any SSNIT contribution to its former minister.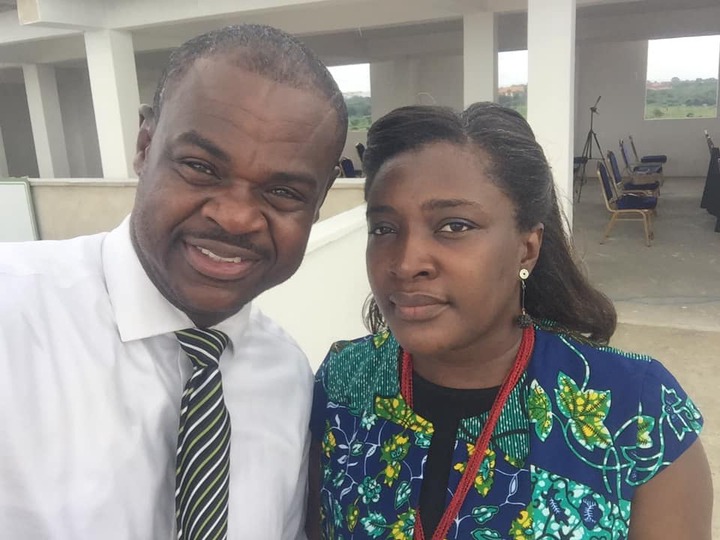 "The letter explains that despite Bishop Larry Odonkor's 19 years of service, he was only actually employed with Lighthouse Chapel International Ghana for five years – from 2005 to 2010. It says the church in Ghana paid all his SSNIT contributions during this period.
The letter explains that between 2001 and 2005, when Larry Odonkor began full-time ministry, he was only a volunteer. And so right after university while he worked to open churches in Ethiopia, Central Africa Republic, and in Suhum, he was just volunteering. It says, between 2010 and 2018, when the Bishop was opening churches in South Africa, he was not working for Lighthouse International Chapel Ghana but rather Lighthouse International Chapel South Africa.
According to the Light House Chapel International, its Ghana branch is "legally, financially, administratively and governmentally" different from any other branch outside the country. The only thing the church in Ghana shares with its international branches such as the one in South Africa is a "spiritual relationship."
And so, the church's letter states, when the Presiding Bishop, Dag Heward-Mills, transferred Bishop Larry Odonkor from Ghana to South Africa, his work was "not a continuing employment from LCI Ghana neither was it a secondment like Ashanti Goldfields would send a worker on secondment from Ghana to South Africa."
The letter says Larry Odonkor should have known that as a bishop, he was responsible for paying his own SSNIT and not the church as stated in the church's HR policy documented in the Bishops' Governing Handbook. When Bishop Odonkor was transferred to Ghana again in 2020, he worked for four months and then resigned. For those four months of work, the church paid his SSNIT, explaining he was now within the jurisdiction of the Ghana organisation. (The Church paid for those four months only after Austin Gamey wrote to it on behalf of Bishop Odonkor.)
Between October 2004 and May 2005, the church says Larry Odonkor while in South Africa was dismissed (by the church for insubordination) and therefore no SSNIT was paid. Six months after his dismissal he was re-engaged by the organisation in June 2005.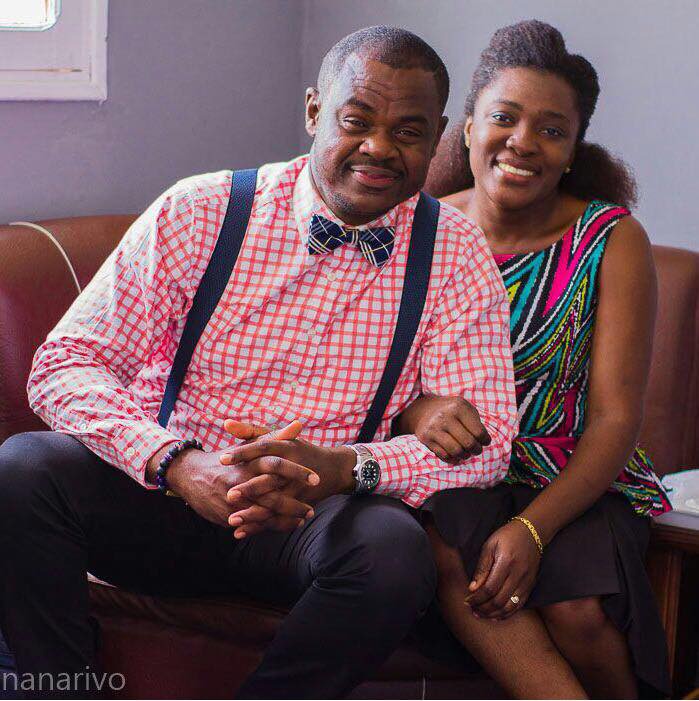 Interestingly, while the UD-OGLC maintains that Larry Odonkor was not entitled to SSNIT because he was a volunteer, the Bishops Governing Handbook of the church states that full-time ministers who are even "interns", are to benefit from "monthly social security payments also made on their behalf."
Despite the church's claim that it employed Larry Odonkor in 2005 and not 2001, a document that says otherwise has been provided by the resigned Bishop. The document, an application for a work permit in South Africa for Larry Odonkor, states that "Rev. Larry Odonkor was appointed a pastor of this organization [Light House Chapel International] in 2001, and has been employed with the Lighthouse Chapel International Denomination since."
Although the church also maintains that Larry Odonkor should have known that as a bishop, he was responsible for paying his own SSNIT according to the Bishops Handbook, Larry Odonkor says he was only given that book in 2018 after he had been made a Bishop. Contrary to the church's claim that Bishop Larry Odonkor ceased to have an entitlement of his SSNIT contribution from the mother church because he was on an assignment with an international branch of the church, Bishop Emmanuel Oko Mensah, says it was the church in Ghana here that paid his SSNIT contributions even while he was on the mission field in Burkina Faso. Oko Mensah said he also did not know that he was to pay his own SSNIT.
While LCI Ghana maintained that it was "financially, administratively, and governmentally different from LCI South Africa" or any other international branch, Larry Odonkor says this difference is imaginary, as this, he says, is because, while with LCI South Africa, which was supposedly independent, he was still receiving instructions from LCI Ghana and from Bishop Dag Heward-Mills. "Whiles we were there, we kept receiving correspondence from Accra. Do this, do that, send money here, send money there, send your report all those things," he recounts.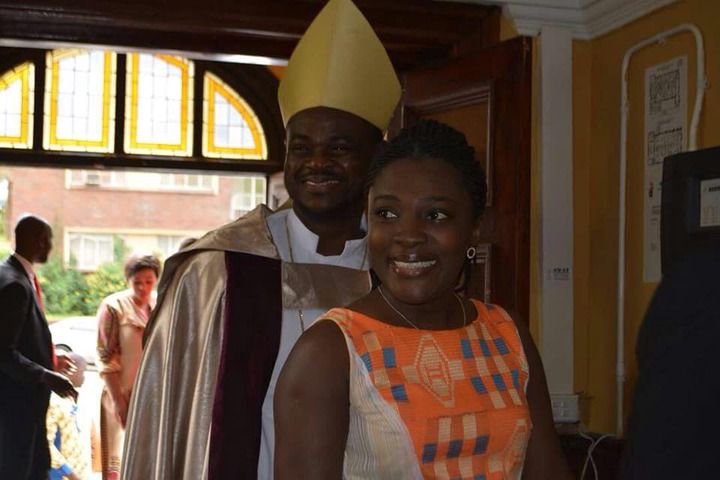 While the two branches claim to share nothing except a 'spiritual relationship', the two groups use the same HR policy, which stipulates that the church is to pay SSNIT contributions of all its ministers from the very day they are employed. Larry Odonkor says he was transferred from South Africa to Madagascar and then to Akim Oda by LightHouse Chapel International Headquarters in Ghana and wonders how the mother church could claim to have severed contractual relationship with him within the period and still had the power to transfer him from one international branch to the other.
Bishop Larry Odonkor rejected the claim that he was merely a volunteer from 2001 to 2005 and that, he would not have entered full-time ministry if he knew that the church considered him a volunteer.
Bishop Oko Mensah affirms the feeling that most ministers of his time simply trusted the founder, Bishop Dag Heward-Mills, to do the right thing as far as their conditions of service, compensation, and pensions were concerned and hence, never demanded an employment letter was because of his blind trust in a man he called his spiritual father and regrets not having demanded a letter of employment when he began full-time ministry in 2001.
"There is really no discussion on [SSNIT]. What was going on, too, was that we were very young, very green, quite ignorant, and very zealous. So the things that would come up in regular employment in another institution may not even come up."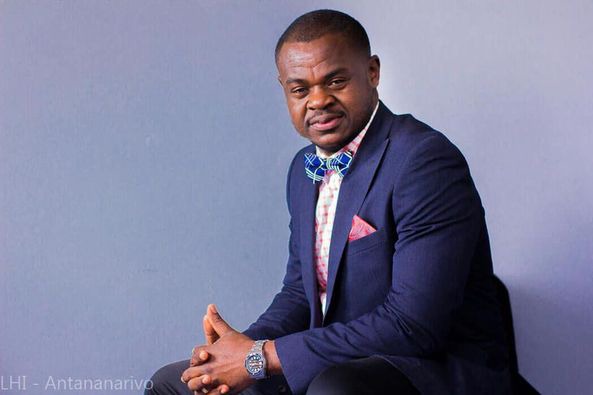 Another significant period during which Odonkor's SSNIT was not paid was between 2010 and 2018. He rejects Lighthouse Chapel International's explanation that his time in South Africa was not a continuing job from Ghana which would have put an obligation in the mother church to pay him his SSNIT.
Odonkor indicated that it was continuing work because he never resigned from LCI Ghana nor did he apply for a job with LCI South Africa, explaining that the contract he had with LCI South Africa was part of the demands of the South African immigration service before it could grant him a work permit in 2010. He believes had it not been part of their demands, he may have ended up working 19 years without any letter of employment.
"We started this in our 20s and we are in our mid-40s. And we are starting from zero and our former employer says he won't even pay our SSNIT," he bemoans.
Currently, even though he has moved on and planted a church, literally starting all over again in ministry, he may still be holding grudges, as his Facebook page is largely dedicate to teachings such as "false prophets" and "loyalty of a dog" teachings, which indirectly seeks to counteract the main teachings that have characterized the teaching an ministry of his spiritual father and former ministry.
With the case before the courts and his new church actively working to see progress, he may have moved on from the past relationship with the top Bishop Dag, but finality may be brought, when the courts finally give its verdict
Content created and supplied by: MrsBabie (via Opera News )
Opera News is a free to use platform and the views and opinions expressed herein are solely those of the author and do not represent, reflect or express the views of Opera News. Any/all written content and images displayed are provided by the blogger/author, appear herein as submitted by the blogger/author and are unedited by Opera News. Opera News does not consent to nor does it condone the posting of any content that violates the rights (including the copyrights) of any third party, nor content that may malign, inter alia, any religion, ethnic group, organization, gender, company, or individual. Opera News furthermore does not condone the use of our platform for the purposes encouraging/endorsing hate speech, violation of human rights and/or utterances of a defamatory nature. If the content contained herein violates any of your rights, including those of copyright, and/or violates any the above mentioned factors, you are requested to immediately notify us using via the following email address operanews-external(at)opera.com and/or report the article using the available reporting functionality built into our Platform See More