Just as it is important to understand, apply,learn and propagate Ahadith - the Qur'an, the uncreated speech of Allah, deserves and requires more observance and practise. Strangely enough the Munkirin al-Hadith, the rejectors of Hadith shout and scream weak hadith weak hadith, but at the same token, they equally neglect the rights and obligations of the Qur'an.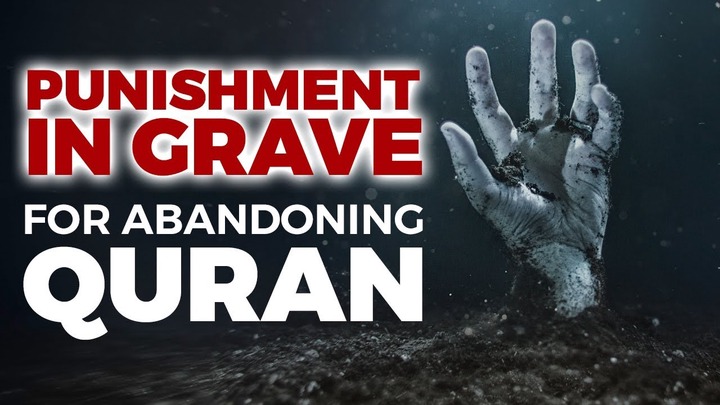 The Quran has superior rites and we know from Prophetic Hadith the first word recited by the Messenger of Allah ﷺ was the Qur'an. The deep intrinsic connection one needs to develop with the Qur'an, is and should be a daily occurrence, where the speech of Allah should be constantly on our tongues. Linking this connection with the Quran opens many doors and further strengthens the Dawah to Allah's Tawhid, defence of Islam and the spread and teaching of the Madhhab and Manhaj of the Ahl al-Hadith and the Salafis. Whereas the opposite has severe consequences. Allah Jallo wa A'la said:
وَمَنْ أَعْرَضَ عَن ذِكْرِي فَإِنَّ لَهُ مَعِيشَةً ضَنكًا وَنَحْشُرُهُ يَوْمَ الْقِيَامَةِ أَعْمَىٰ
"But whosoever turns away from My Reminder (i.e. Quran [and or Hadith] verily, for him is a life of hardship, and We shall raise him up blind on the Day of Resurrection." (Surah Taha:124)
Imam Qurtubi said the meaning of this ayah is, whoever turns away from my Din, the recitation of my Book, and from acting upon the rulings contained therein. (Tafsir Qurtubi, 11:258)
Allamah Abdul Rahman Sa'di said, whoever turns away from the Quran, from which one takes lofty meanings, or whoever is negligent towards it meaning someone who rejects it's rulings and thus disbelieves. (Tafsir Sa'di, 2:1646)
Shaykh Abu Bakr al-Jazairi said whoever turns away from the Quran whoever does not have Iman on the Quran and fails to fulfil it's obligations. And hardship meaning having a difficult life ie a hard life so much so that his heart remains forever restricted and constrained no matter how much the apparent happiness and easy life he thinks he has. (Aysir al-tafasir, 2:458)
Shaykh Nawab Siddiq Hasan Khan said hardship means having a hard and difficult life. (Fath al-Bayan fi Maqasid al-Quran, 8:290)
Hafiz Ibn Kathir said explained the ayah in a similar way with further details. (Tafsir ibn kathir, 4:86)
So, we find neglecting the Hadith can lead to neglecting the Quran and neglecting and turning away from the Quran, which is turning away from Allah and his speech, which will lead to a difficult and hard life and perhaps of more worry and concern, is having a bad afterlife.
Content created and supplied by: [email protected] (via Opera News )