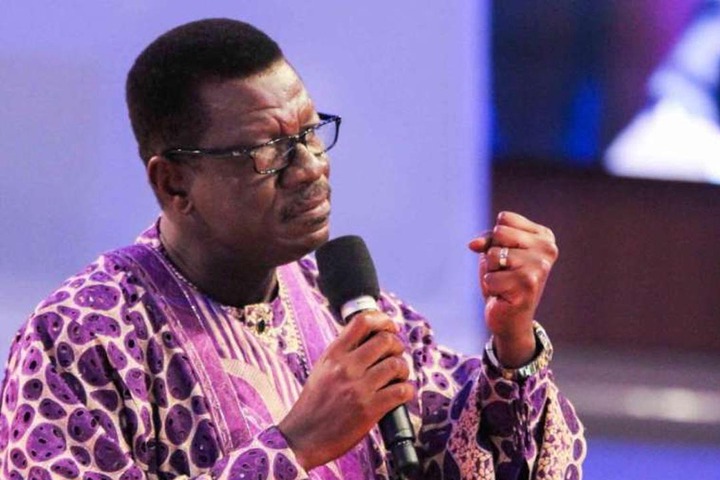 Ghanaian theologian, motivational speaker, entrepreneur and the founder of International Central Gospel Church (ICGC), Pastor Mensa Otabil has advised Ghanaians not to talk negative about why they are there struggling to win because life always favors those who struggle.
Speaking on the Topic "Life favors those who struggle and persevere" today 22nd February 2021, Pastor Mensa Otabil said that no one will ever think of doing something without having a purpose of doing it. Every single person that you see doing anything around can tell you his or her reason for choosing to do that.
According to him, from the time these people went there to fight for what belongs to them, most people has wrongly tagged them with a lot of issues concerning their going there. Some even think that they did not plan well before going they went to stand in front of the whole country and that is why they are struggling in there.
From what I see, I can boldly tell the world that those people that you watch them on Television day in and day out struggling to get something out of the reasons why they are there will shock everyone at the end of the day with their outcome, he said.
Again, those that we see them to be having anything in the world because of their position are even suffering more than that of those struggling to get something. Those with position can't even get their calculations well because of bad things that they normally do before, during and after.
Pastor Mensa Otabil also said that many people don't understand the real meaning of their struggle, hard work and perseverance. But at the end of it all, God will look at their struggle to make them win.
In his Bible Reference, (James 1:2) "Consider it pure joy, my brothers and sisters, whenever you face trials of many kinds, because you know that the testing of your faith produces perseverance. Let perseverance finish its work so that you may be mature and complete, not lacking anything".
According to James 1:12, the Bible also teaches us that, "Blessed is the one who perseveres under trial because, having stood the test, that person will receive the crown of life that the Lord has promised to those who love him". So the Bible has confirmed how strugglers always win.
Pastor Mensa Otabil in his teachings was making reference to those hawkers that we see them on the street struggling to make their daily bread. He said, many people don't pay attention to those small businesses that our younger brothers and sisters do on the street.
We think that life wasn't fair enough to them and that's why they stand under the hot sun to sell all in the name of making some money for themselves which is not the case. Those people are rather making money more than that of those in the higher ranking institutions we can talk about, he said.
I pray for you today that, from today onwards, God continue to bless your struggles and let them become your success in Jesus Mighty Name, All believers should type a big "AMEN".
Content created and supplied by: KwameBrakoMicky (via Opera News )