In a famed publicity, Bishop Dag Heward Mills had promised to hold tonight's Good Friday Miracle Service at a mountainous location named Jesus Saviour of the World Square, located at his huge Anagkazo Bible Seminary at Mampong, where the church boasts of a huge landed property that qualifies for an entire township, with several church buildings, classrooms, hostel facilities, museum, just to name a few on the property.
The venue for the program, a newly developed new site where the land has been cleared and a podium made out of huge rocks erected, and for everyone who has seen the few pictures barely available online, it is akin to the ancient mountainous areas, in Israel, where Jesus preached. One can imagine that, the Bishop in one of his frequently organized church rips to Israel on their holy pilgrimage might have been inspired to do same here. Severally in his teachings, he has said that, copying what is good and flourishing is no shame and he is a renowned copier of such good, and encourages many to copy too unashamedly.
Well, a spiritual son who loves his ministry has taken a cue and is copying him too well. The young Pastor, named Randy Impact Osae Bediako, who was once a flourishing businessman, also laid down his flourishing firm and literally handed over the firm that had over 5 subsidiaries and were in printing magazines, books, delivery, advertising, photography, etc to a friend and headed into the ministry, just as Bishop Dag had done.
Well, in less than four years since he did same, Grace Citadel Church has seen an unprecedented growth in ministry and today has healthy and thriving branches from the main church at Aburi and one can count as much as 7 branches and some more.
Well fast forward, I just chanced on pictures that indicate that, they had also planned their Easter services around the same theme as Bishop Dag had revealed and have also had their service in a park themed mountainous venue.
The venue was finalized just days to today's service and according to a video on the pastor's page, God had graced him to buy that large tract of land, just 7months when he had started the church, but clearly, Bishop Dag has been an inspiration in making use of it now for the Easter service this year.
A look at the service pictures shows just how beautiful it was, as nature and the hundreds of people came together to evoke such splendor and glory, akin to ancient teaching meetings that Jesus held and we are privileged to see from popular Jesus movies.
These are the few screenshots from Bishop Dag's Services: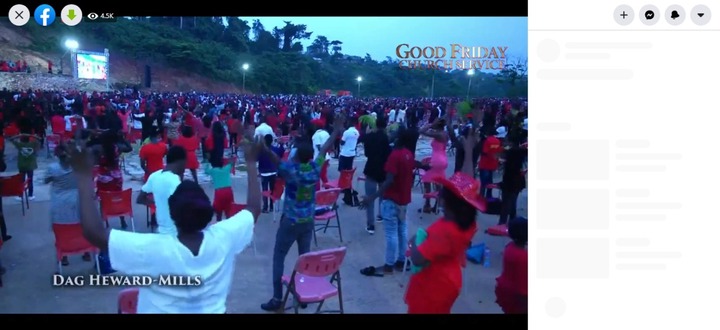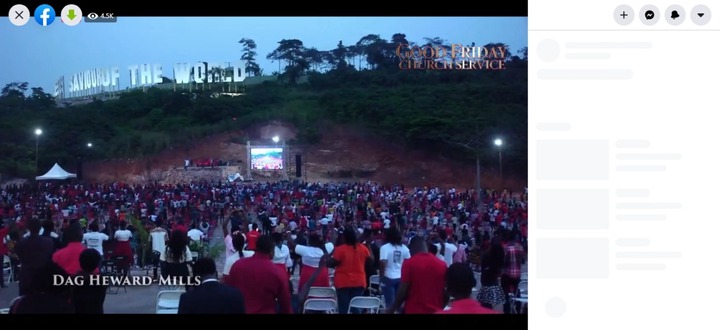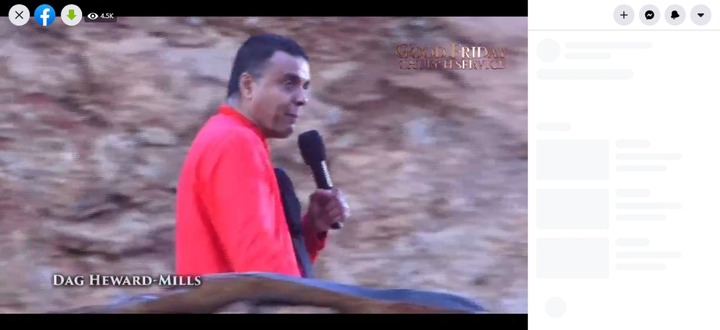 Kindly contrast it with Pastor Randy's service Today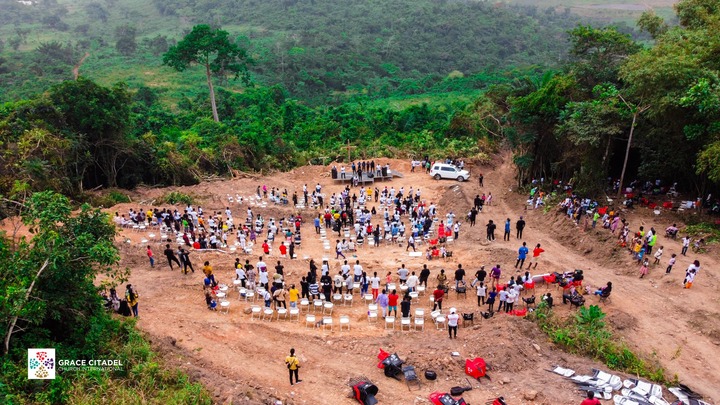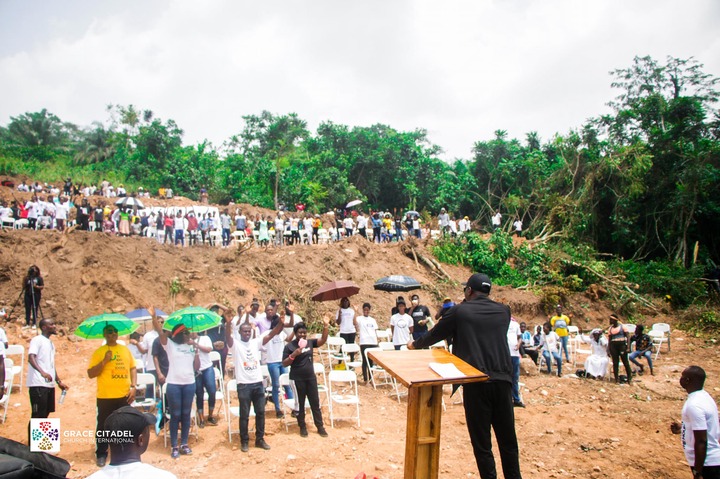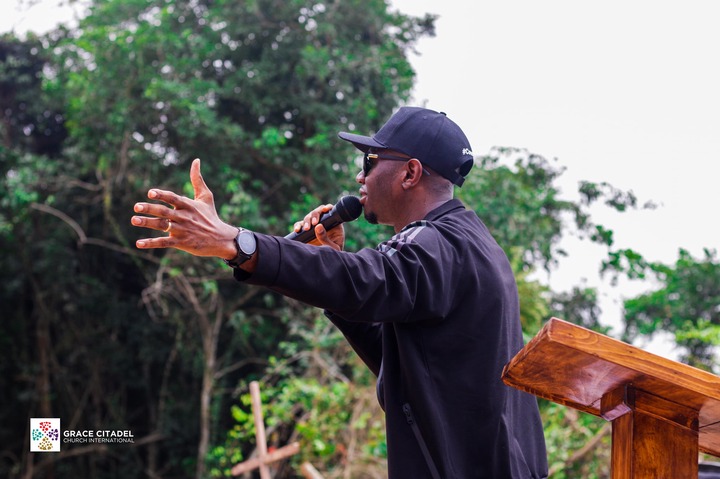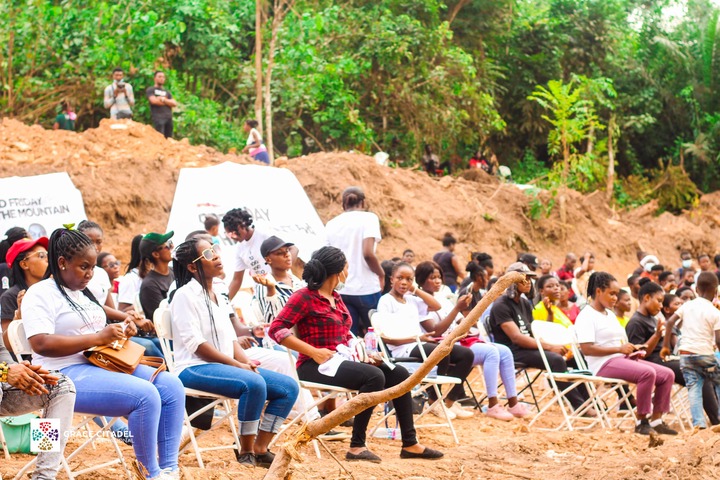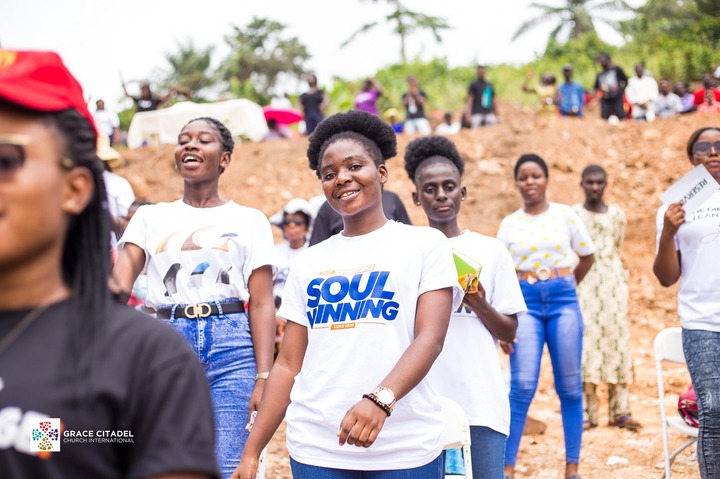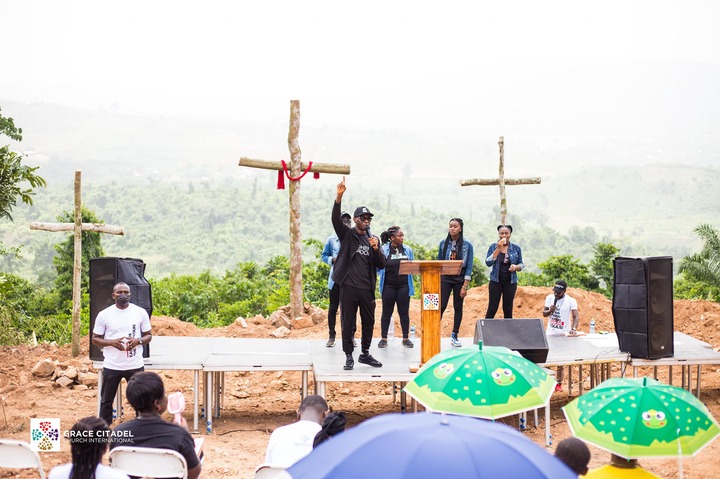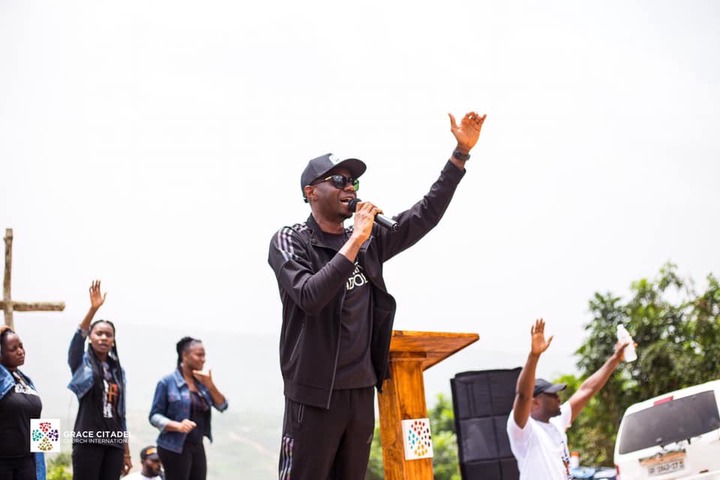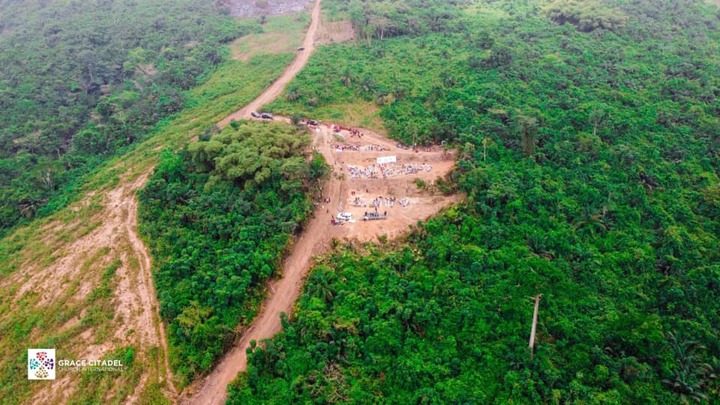 The young church, a firm believer in the ideals of young people serving God and in winning the lost at all cost, have already set a huge target of winning 100,000 souls for God this year alone. As impossible as this may seem, trust me, over 10,000 individuals have been already reached so far, with over 70% of this number accepting Jesus as their Lord and saviour.
Their souls winning drive is following well laid down strategies and it isn't records of words of mouth only, but verifiable means, making this exercise, one that is genuinely accountable. To help them achieve these, the church had trained and ordained many leaders just at the beginning of the year, many pastors the over 10 healthy and thriving branches of the church, that is not yet even 4years old, if my memory serves me right.
They b=now hold weekly crusades, aside he weekly outreaches to various rural areas to share the gospel, al to help them advance this kingdom assignment of winning the lost at all cost, ideals, Bishop Dag so passionately advances.
The church is largely made up of young people between the ages of 16years to 35years and this is interesting, as one was likely to find such bracket of young people, largely running away from the church typically and so for them to be making up the hundreds of people who are serving God passionately and leading many to Christ, one can easily say that, something supernatural is going on in the church and it even promises great dividends in the near future, more so because they are young.
From Aburi, the now boast of branches in East Legon, University of Ghana, Spintex Road, and in nearby towns in Aburi, where the main church is based. With these sharp increases, one can confidently say that, they will be coming to your township very soon, ok?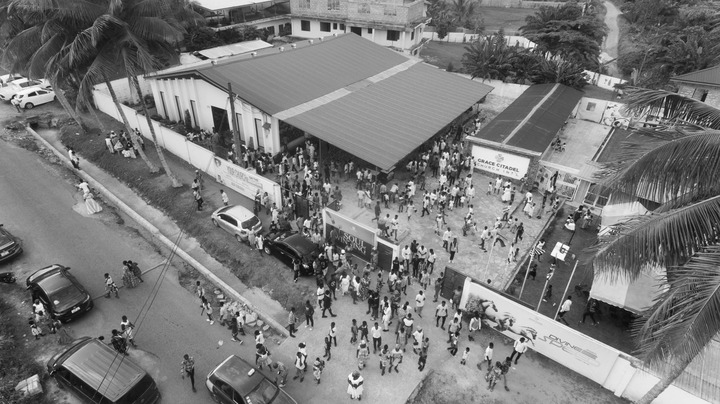 Content created and supplied by: TommyO'Dell (via Opera News )