Being a Christian does not give you an automatic victory but doorway to the victory that has been won for you by Christ. This victory comes when you identify your position in God and you use all the equipment available to you to chase the enemy out of your territory.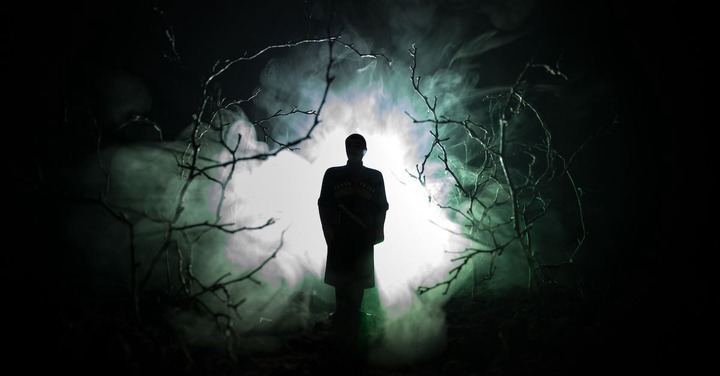 Spiritual warfare is tough but the weapons that God provides for His children are tougher. The truth is that many people will continue to have problem until they are determined to get out of their bondage and declare like Esther; "If I perish I perish." Then the devil will know that there is problem and the challengers will know that you mean business. Do not prefer to remain in bondage to any sickness, or any unfavorable situation.
The enemy said, I will pursue I will over take, I will divide the spoil; my lust shall be satisfied upon them; I will draw my sword, my hand shall destroy them. Thou didst blow with thy wind, the sea covered them: they sank as lead in the mighty waters." And so shall your enemy sink in the mighty waters, in the name of Jesus. You may view this prayer point as aggressive which is in order, but the devil your arch enemy is aggressive himself and unkind. Or how does one explain the issue of six out of seven children in a family going insane and the only one that is not mad is using all his money to look after those who are mad.
One of the most interesting verses in the Bible is what we find in Revelation 12:12: "Therefore rejoice, ye heavens and ye that dwell in them. Woe to the inhabitants of the earth and of the sea! For the devil is come down unto you, having great wrath, because he knoweth that he hath but a short time."
If somebody is going to school and he is almost late, he would hurry up because he knows that the bell would be rung any moment. He would run with all his energy because he would not want to be late. So he becomes desperate. What the Bible is telling us is that the devil at present, is very desperate and many Christians are not helping matters at all. Such Christians tell us not to bother about the devil. They claim that if you don't bother about him, he will leave you alone. This is a strange teaching. I told a sister to pray the following prayer point: "I bind every power of the oppressor in my life, in Jesus' name." She said, "No. The devil is already under my feet." I said, "Yes, I know. But if he is under your feet, how come you are born-again, speak in tongues and you are still eating in your dream and masquerades are still running after you, yet you say devil is under your feet?" That means that you could have a weapon and not use it.
For example, if you buy a washing machine, you will find an enclosed manual to educate you about its mode of operation. It will not do you any good if you study everything written in the manual and never switch on the machine. Your clothes will remain dirty even though you have a washing machine. Many people are like that. They read the Bible, they know about sanctification, salvation, justification, redemption, baptism of the Holy Spirit, etc. 
They know what the Bible says about everything but they don't apply it. So, the Bible is meaningless to them. Therefore, to ignore the devil is like underrating him, and refusing to carry our actions that will overcome him, or what will give you your much needed victory over him. We must not glorify the devil. At the same time, we must not underrate him. So, he must be dealt with.
In these last days, the devil has therefore bombarded the world with seven powerful spirits which are:
1.The Spirit of Confusion
There is confusion in all nations of the world including the developed ones. There is confusion too in the hearts of many Christians. Some people do not know where and when the Lord wants to use them. Many believers are lost in churches. Some people believe that God should have been useful in their churches to perform His wonders are busy doing menial assignments while the people they are supposed to be teaching are their pastors. You may say it is the fault of the devil and his evil spirits. But the devil cannot operate in a life except there is one form of darkness or the other. When the earth was without form and void, the first prayer that God prayed was: "Let there be light. When there is light, it is then you can see that there is disorganization, which you can then re-organize. Confusion occurs where there is darkness.
Light in itself has various levels. The candlelight for example is light. But you cannot light a candle in a stadium at night, and expect anyone to play any football match with it. Yet it is a form of light. We also have the electric light and there are different types and sizes of bulbs for electric light. Insufficient light will give the devil an opportunity to operate in people's lives.
2.The Spirit of Fear
A lot of people are becoming senior students in the school of fear. Many people too have fear in all departments of their lives. Immediately you allow fear to take over your life, worry sets in. Fear rules many people's lives.
3.The Spirit Of Frustration
Many men and women, including the educated are frustrated. They are frustrated with almost everything. A woman who has a masters degree from a University in England got frustrated with her marriage. She went to a prophet who gave two options in order to solve her problems. He asked her to carry a small goat on her back and walk to the market place or carry a pot of sacrifice to a certain place, naked at 1am. She reasoned within herself that if she carried a goat on her back into the market place in the afternoon, people would think she had gone mad. So, she opted to go naked with the sacrifice at night. The day she carried the sacrifice, she had her hair well shampooed. The well-kept hair was shining but there was a black pot on it. This is the spirit of frustration. The following month, she was in the court seeking divorce. The pot of sacrifice did not work. Frustration is a spirit whose purpose is to discourage and to defeat people. It has deprived so many people of God's will for their lives. It has killed so many people. Some people get so frustrated that they seek to take their own lives and the devil would be rejoicing.
4.The Spirit of Promiscuity
The spirit of promiscuity is all over the place now. A lot of men and women are so promiscuous that anywhere and at anytime, the devil can convince them to commit immorality. The devil is so happy that many people are like that. The spirit of fornication has nothing to do with beauty or ugliness. A man who has the spirit of fornication can sleep with the ugliest mad woman under the bridge and the woman with that kind of spirit does not want to know whether the man is 100 years old and she is 12 years old. This is a demon and the devil is bombarding the world with it.
5.The Spirit of Backsliding
A lot of Christians that were on fire for God are now cooling down. Haven't you noticed the rate at which people's prayer lives are going down? You must know that once the devil wants to finish a person, the first thing he attacks is the person's prayer life? You can do all kinds of things and the devil will be watching you but immediately you get serious with your life, he becomes furious. He can steal your prayer life and once that is done, all other things collapse. He is after people's prayer life because he cannot pray. He can read the Bible and preach the gospel but he cannot pray. So since he cannot pray, and he knows that you can pray and the prayer can defeat him, he will not allow you to pray. He does not mind to bring about some situations that can make you unhappy and heavy so that you cannot pray. Prayerlessness is the beginning of backsliding.
6.Seductive Spirit
Many people are being deceived and they do not know what they are doing. I told a lady ten years ago that she needed deliverance. She said, "Our pastor says that if anyone be in Christ, he is a new creature, old things have passed away, behold all things have become new, so I don't need deliverance." Now she is over 42 years old and she is still single. Recently, she came and said she wanted deliverance and she started.
They keep wondering what is wrong. This is the work of seductive spirits. You must understand this clearly. You must be able to relate your Christianity to your environment.
Seductive spirits are all over the place now. How do you explain a situation where a pastor tells a person to go and borrow money from the bank and come and pay an offering to the church from the loan that the person should exercise faith. When the Bible says, "Owe no man anything." The person now says, "Well, that is my breakthrough," only to come back crying to the pastor that the money is gone. It is the work of seductive spirits.
7.Spirit of Rebellion
Nowadays, we find that many children do not listen to their parents. The demon of rebellion, perhaps, has boxed you into a corner. We thank God for giving us the strategy of offensive warfare to fight them. There are two kinds of battles one can fight: defensive warfare or offensive warfare. 
Defensive warfare is when you just read your Psalms 23, make the sign of the cross, and say, "I cover myself with the blood of Jesus, and put myself in the envelope of fire. Amen." And you go to bed. But somebody who says, "I command the fire of the Holy Spirit to begin to circulate around my house, and any witch that wants to pass through this place should receive spiritual calamities, in the name of Jesus." That person is taking the offensive. He is fighting
Any army that does not do offensive prayer cannot succeed. When you do not have the power to win, that is when you start with defensive prayer. But if you have the power to attack, then you should go to the offensive because that would make the enemy of your soul to be weak and thereby surrender. So, beloved, you must gather your forces against the enemies. 
You must wear your whole armour. You must load your weapon, and fire. You may say, "Where is the gun?" But you are the gun and well targeted prayers uttered in faith are the bullets. The Spirit of God takes the bullets to the target. The man who killed Ahab in the Bible did not just fire the arrow without direction. His prayer took it to the right target. The Holy Spirit directed the stone that killed Goliath to the right place and then things began to happen.











Content created and supplied by: Controlla (via Opera News )