Men of God are the earthly mouthpiece of the Alpha and Omega. God always reveals his plans to his prophets before he does it. It is important to honour and respect men of God, authorities, elders and your fellow human being on earth despite your wealth, reputation or connections. It is good to have Men of God than to have uncouthly counsels from pagans.  
Of late, many Christians and unbelievers want to prosper in life just like their mentors or role models over night. 
They think success is like cooking noodles or preparing This Way Chocolate Drink. It takes time to maneuver your way to the top. 
Let me remind you that any short cut in life will eventually cut you short. 
On February 3, 2021 Archbishop Elisha Salifu Amoako posted an old picture of himself and three most respected men of God in Ghana. They were Archbishop Nicholas Duncan Williams, Apostle General Sam Korankye Ankorah and Nation's Prophet, Isaac Owusu Bempah.
They have been friends and brothers in the faith since the late 1990s. 
Although, they might have encountered some petty rivalry or disagreement between them, but they never loosed their friendship and sense of purpose on earth. 
Archbishop Elisha Salifu Amoako wrote that 
"Greatness does not happen overnight. Don't only desire our glory, but also lookout for our story"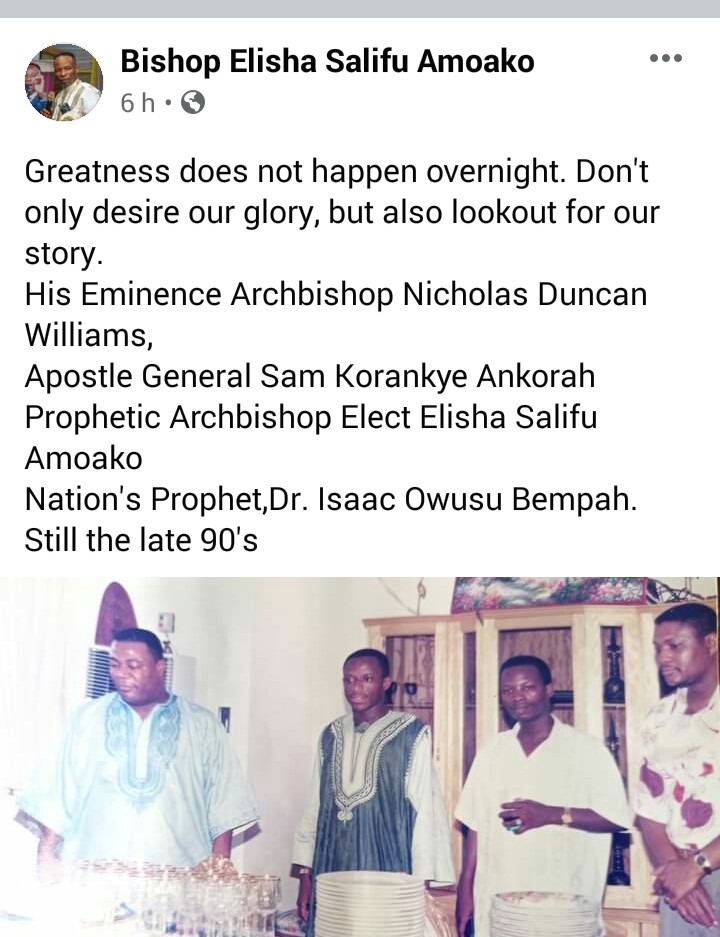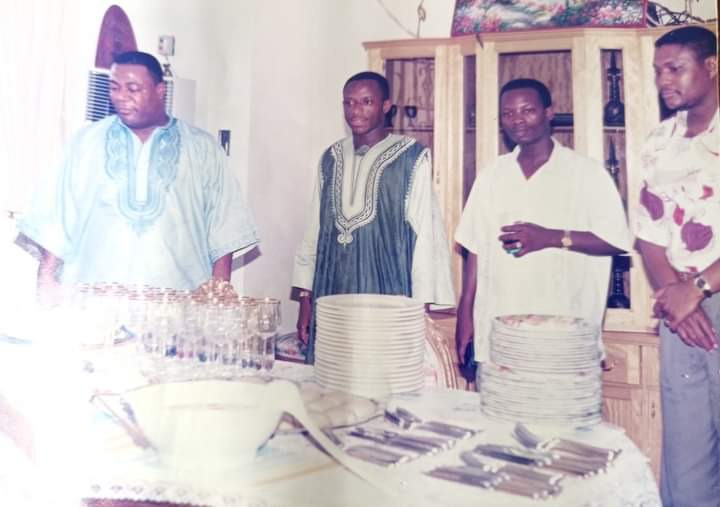 Content created and supplied by: KojoGh_News (via Opera News )