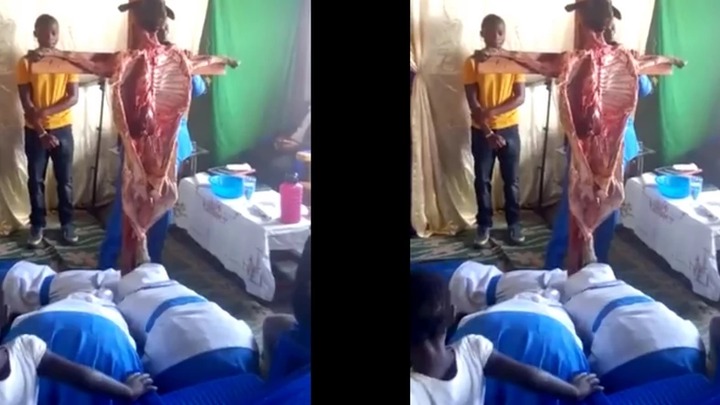 According to reports, the dramatic video was shot in a church which for some reason, their name is undisclosed in this news.
Although bowing before the goat meat, the worshippers in the video are crying as though they are in a trance.
They seem to be imitating Jesus Christ's suffering on the cross in order to save mankind.
The goat had been killed and sliced open before being nailed, exposing its insides. It's uncertain what biblical rationale underpinned the goat's crucifixion or how the church members interacted with it.
A video of the worship was uploaded to social media and it has since gone viral with many people expressing mixed reactions to it.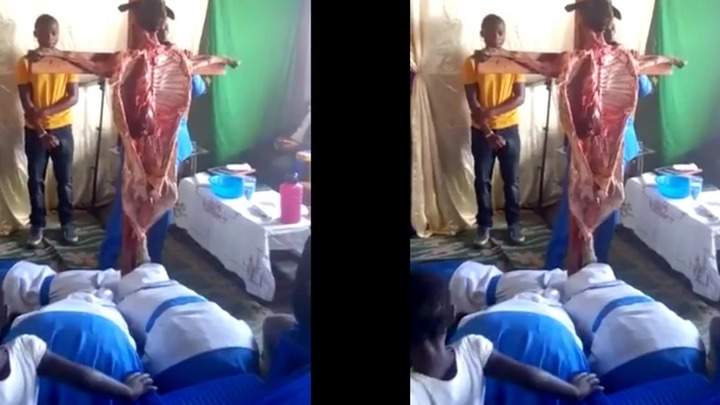 A Picture of the Congregation whoshipping a slaughtered goat is shown above.
While some people are baffled by the practice, others say it is evil and ungodly but some too hold the view that it is their way of worship and so they should be allowed to worship whatever answers their prayers.
To the video use the link: https://www.instagram.com/p/CMhT5lsj9E_/
Content created and supplied by: BobWilliamsNanor (via Opera News )