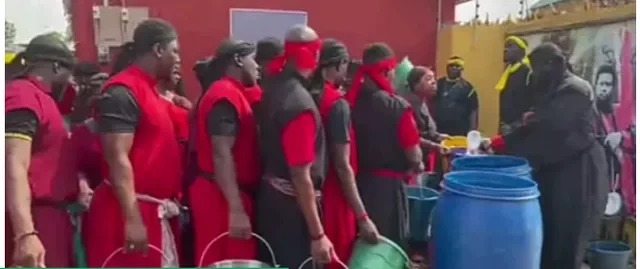 What happened to Christianity, look what a Ghanaian pastor did to his church members.
To be honest, I would say that the way some GOD people in Ghana handle the way they worship God is a matter of great concern that even the government should start considering some church teachings to be withdrawn. I have asked myself several times whether the Bible that we church members of a different denomination from their respective churches in Ghana use is the same used by our pastors. Or do they have Bibles that are completely different from ours? My prayer is for the church to be fully raised so that Christ can continue to reign in our hearts.
I was just surfing the internet this morning when I came across a discouraging and uncomfortable image of a suspected GOD caught on camera doing what is never written in the Bible. And I wondered why such pastors would stoop so low to perform such acts in front of their church members.
A popular Ghanaian pastor whose name is given as Bishop Abed Kwabena Boakie Asiama, also known as Ajaguraja. He is believed to be the principal overseer and founder of the Universal Spiritual Circle, known in Ghana as the Ajaguraja Movement. However, it is very surprising to know that everything Ajagura does is really weird considering that Ajagura is the name of an angel and Jaja himself is ALLAH. So when the two names unite, the word Ajaguraja is formed, which means warrior of God Almighty.
One of the things that are expected from a servant of ALLAH is to be an example and not do anything that is against the teachings of the Scriptures. In fact, the pastor was caught on camera washing Church members and marking spiritual cleansing for the new year.
There are many ways in which the Spirit of the Lord can really work and guide spiritual fathers. And it is through visions, dreams or through silent voices. But none of these three things come entirely from the LORD.
Just as we Christians need divine intervention and protection from God, pastors are expected to look after church members with their spiritual gifts. But Bishop Ajagurajah chose to take the process himself to another dimension.
Below are photos of how a popular Ghanaian pastor performed to his people: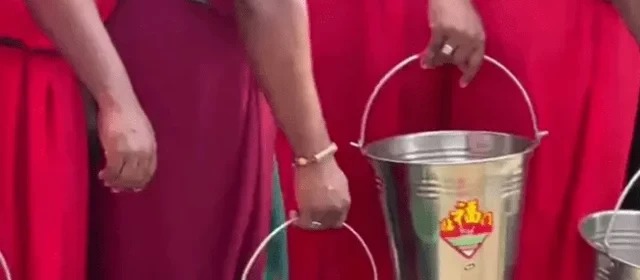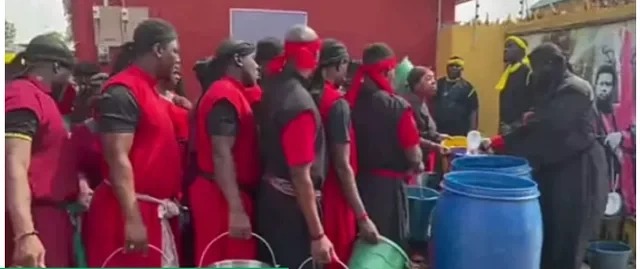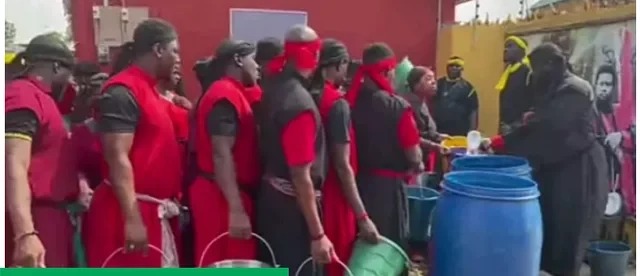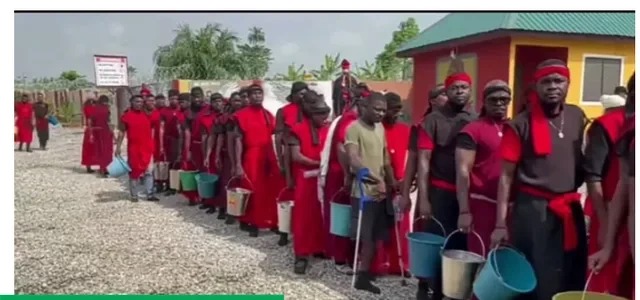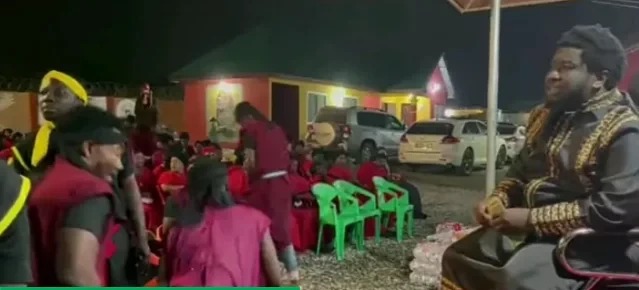 What are your observations on this matter? Did he make a mistake or do you think God instructed him?
Content created and supplied by: Kofi004 (via Opera News )