According to the the teachings and doctrine of Christianity as a Religion, the holy Bible teaches us that the good LORD has instructed us through his commandment that, we should not worship or how down to any God or creature except him. That we should make sure we only pay homage to him as the supreme GOD, for he is jealous and will not share his glory with anybody. But it is pertinent to note that some people have decided to follow their own path of Religion, disguising and covering it up under the coverage of Christianity. In this recent times, you will see a so called Church member of a particular Denomination, visiting fetish priest to seek for answers.
I still recall vividly that our forefathers who are the founding fathers of Christianity in Ghana, took it upon themselves to serve GOD with their might, strength and their totality. They arrived to make sure that Christianity and salvation Messages is being preached across the Nation, leaving all their ambition and set goals in life behind. But the set of men of GOD that we have in our own time, have decided to turn the sole aim of Christianity now into a business firm, or avenue to lure people and swindle them of their possessions. The Bible had told us about some things that we're seeing in the world today, where false prophets will rise in their numbers and deceived people, telling them that they are the true Messiah. Perform or manner of miracles, signs and wonders calling the name of GOD. But they are all serving another God in their closet. And the Bible said that when we start seeing all this things that were never in existence before, know it that the signs of end time is near.
I was strolling down the internet just few minutes ago when I came across a certain video that really got me shocked. I saw in the video where unidentified church members were caught on camera worshipping a dead goat, crucified to a cross right inside their Church hall during service. As it can be seen through the photos shared in this article, where they were bowing down to the image, which has its body parts removed entirely. Personally I kept wondering what could have resulted to this, and the thing that weakened my heart is when I saw the pastor of the church, sitting on his chair while his church members down and cry to this Image.
According to the information gathered by a correspondent whose name was given as "Botang", who took to his personal Facebook wall to post the video stated that, both children and adults were laying on the floor, shouting and chanting a song to the image. And some group of Ladies were falling down as they were supposedly touched by the power coming from the image.
In his statement he said:
"The women, Children and men too were bowing down in adoration to the dead goat crucified to the cross. This is a pure sign of the end time. And I wonder what Christianity is turning into. What actually marveled me was when I saw through the videos where some Ladies were falling under anointing. This is very serious my people", Botang Said.
Meanwhile a lot of people took to the video to express their dissatisfaction, over what this church members of an unknown church was caught doing. Below are some of their comments: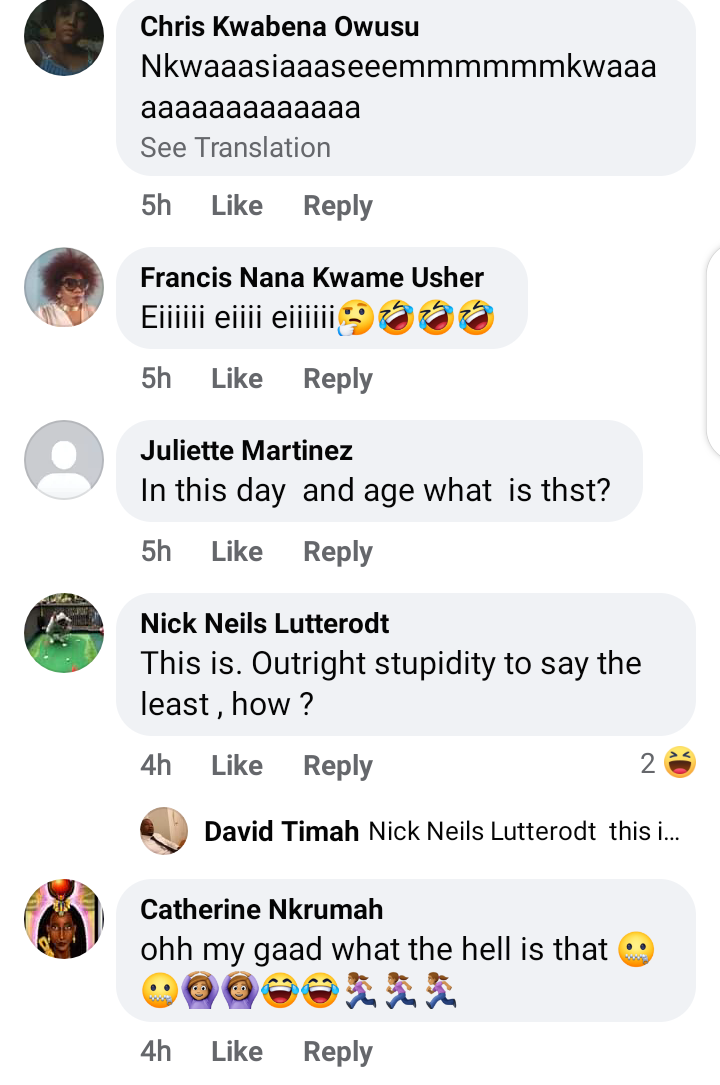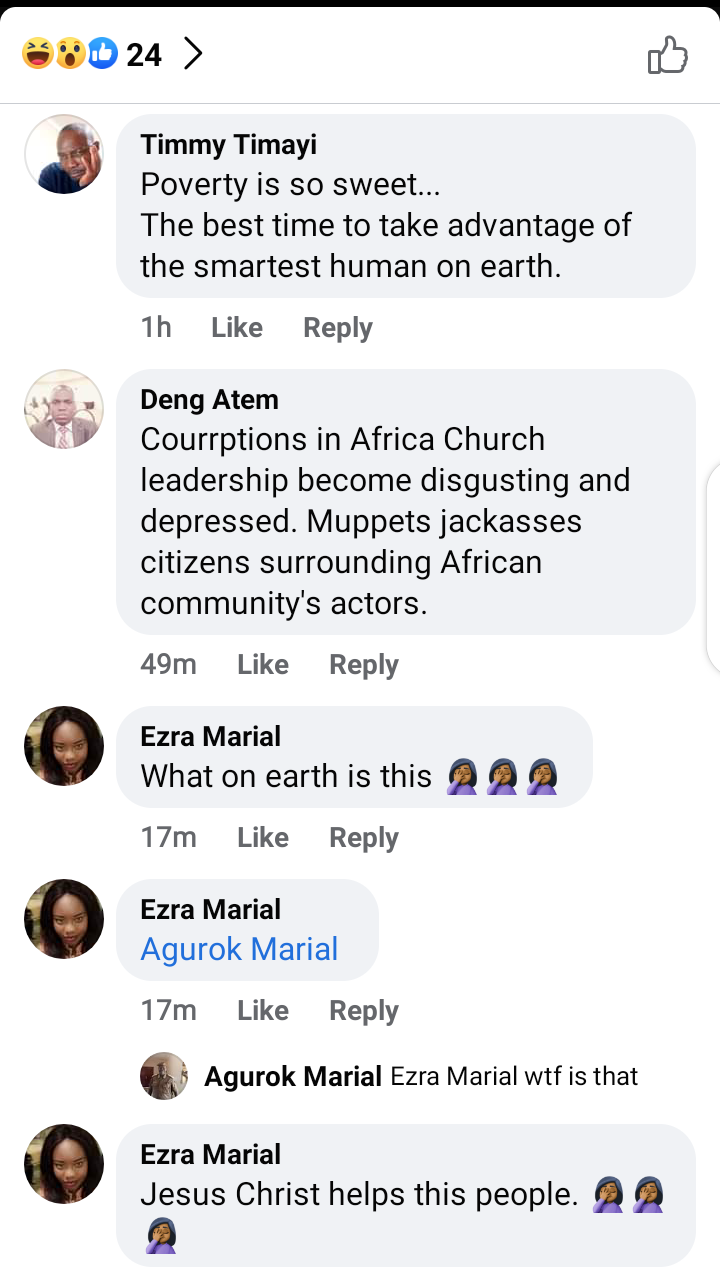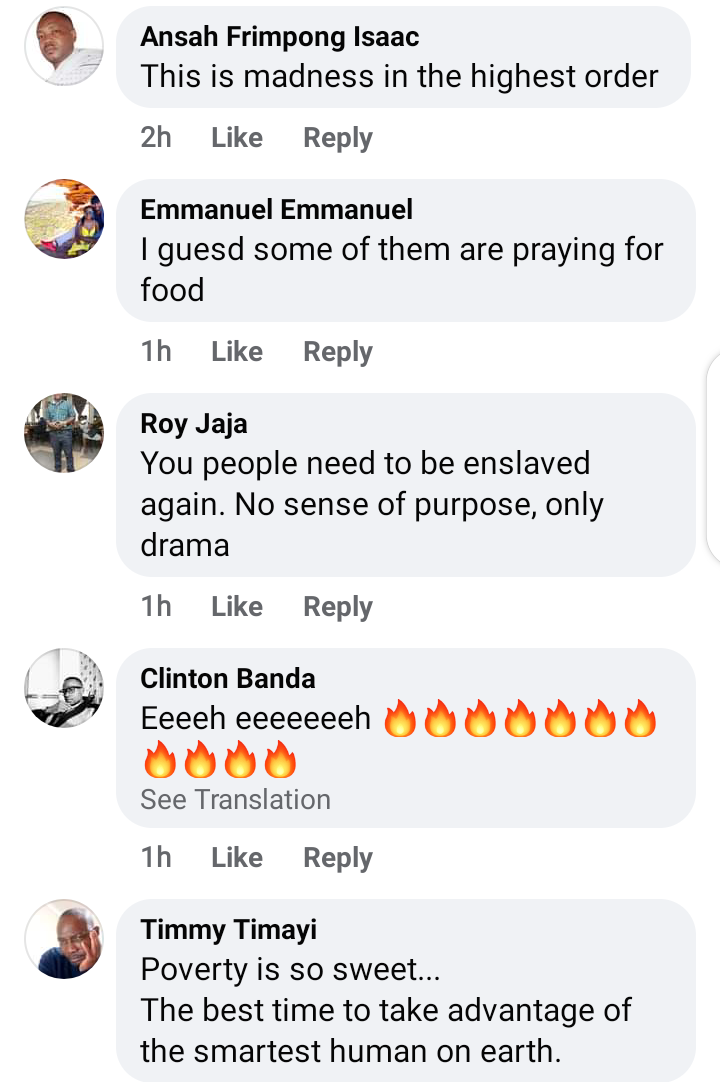 Below is the link through which you can watch the video: https://www.facebook.com/patrick.codjoe/videos/10101113640612630/
Please let is make this video go viral. We must keep exposing some of this fake churches, that lure people into destruction.
Below are the Photos as was gotten from the video footage shared online by the correspondent "Botang":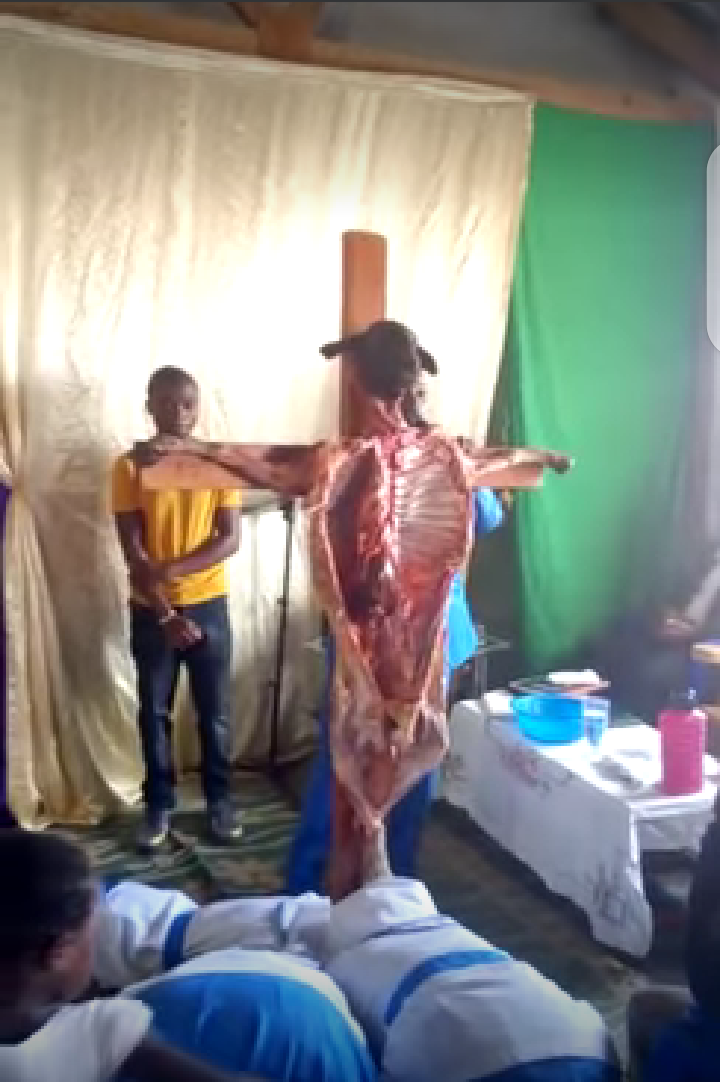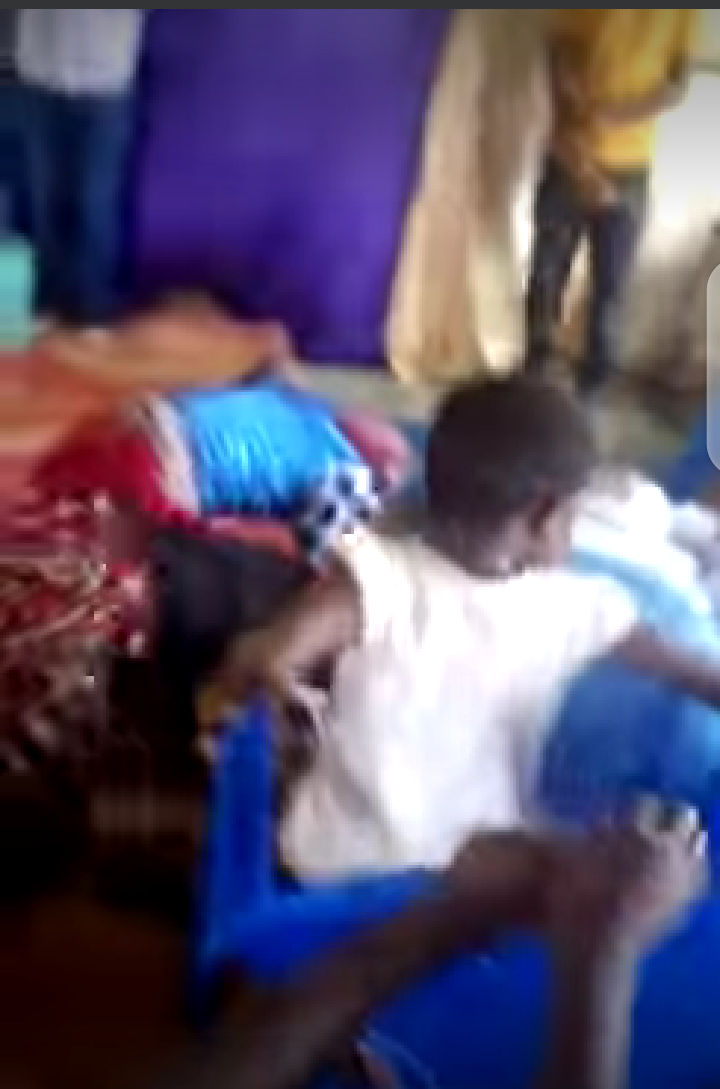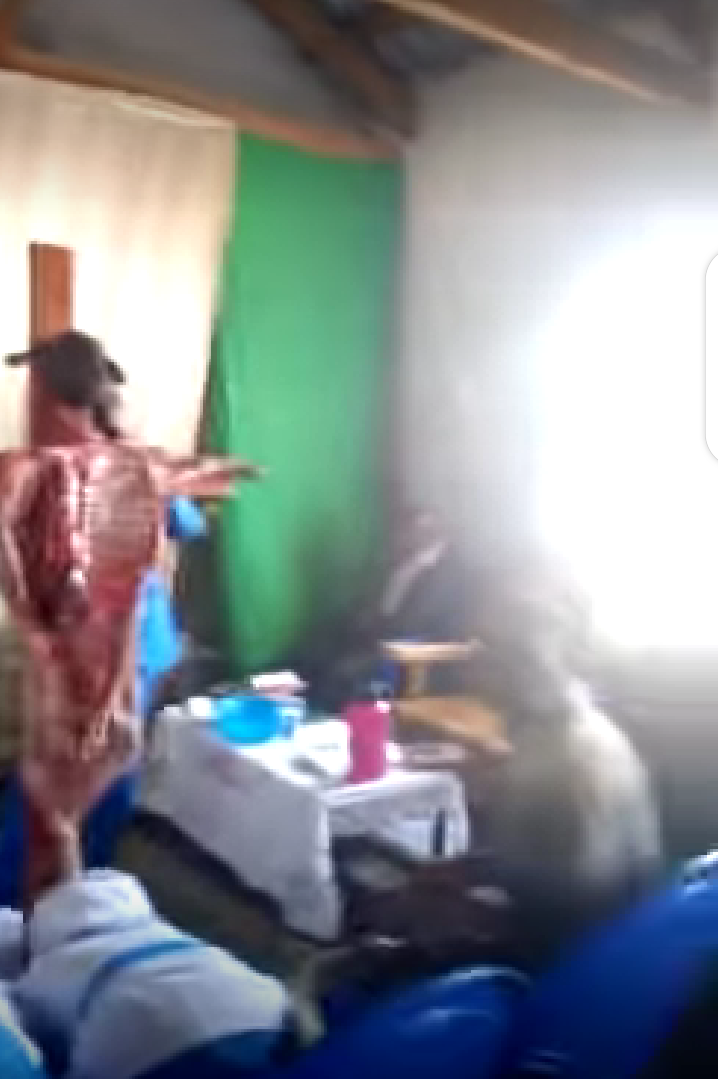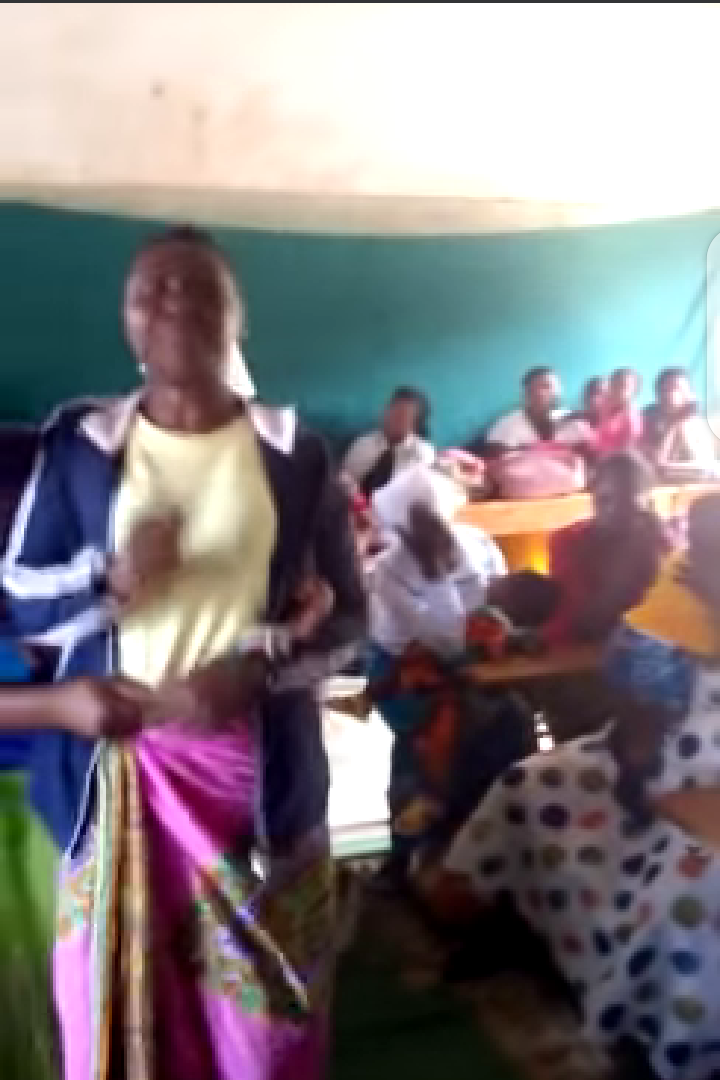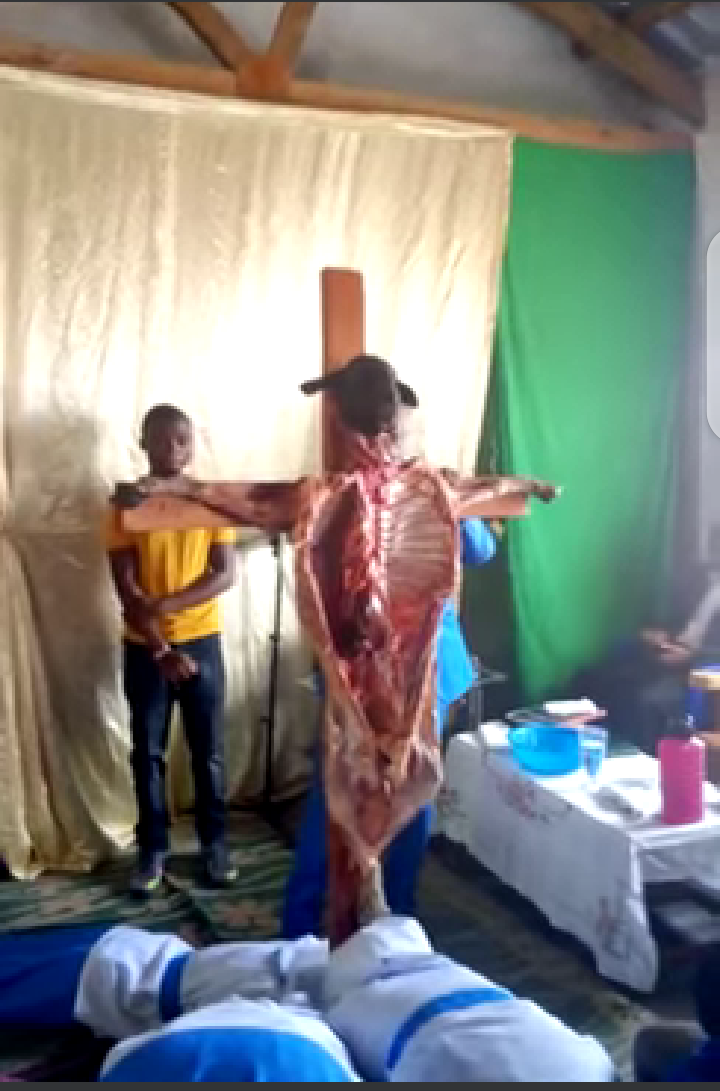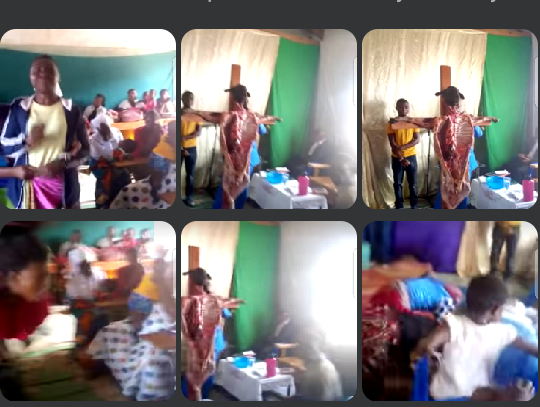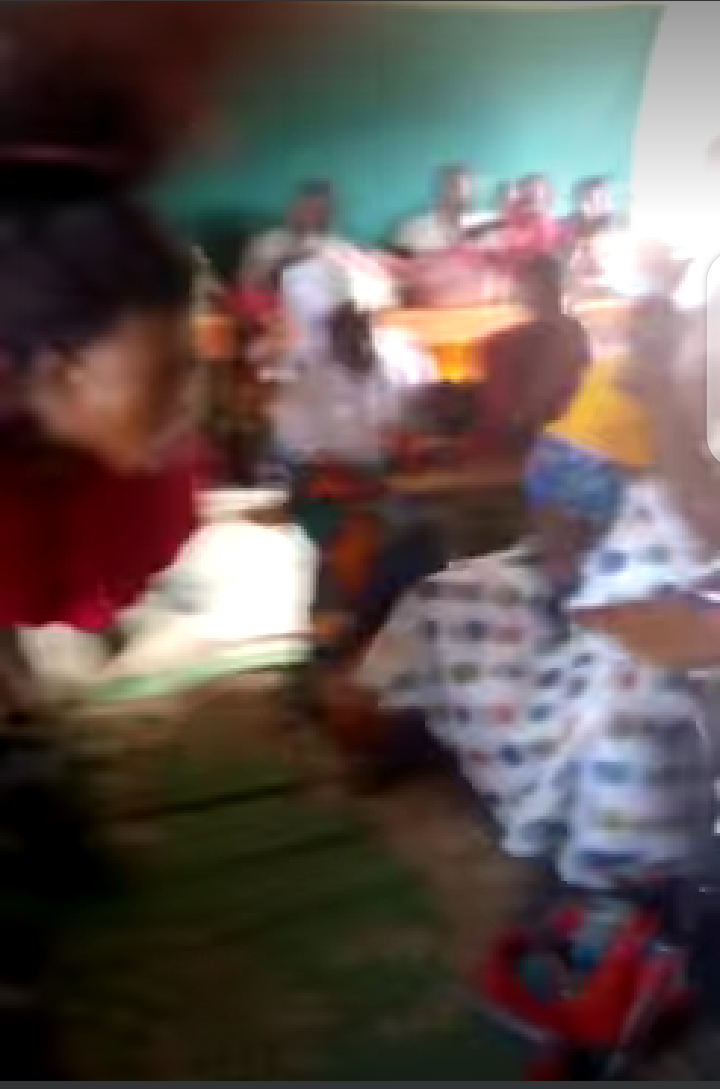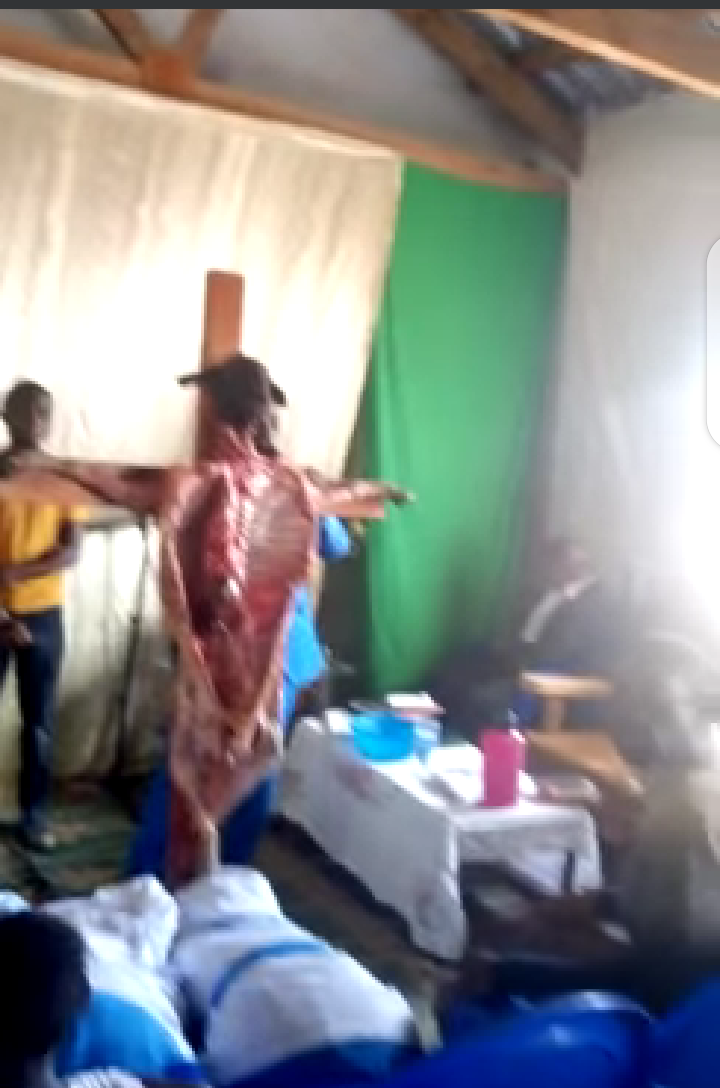 Content created and supplied by: KofiLegit (via Opera News )