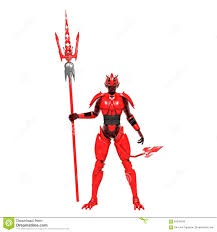 "Seek First The Kingdom of God and All Other Things Shall Be Added Unto You"
Thank you for clicking this article. Please follow me for more life changing articles.
"Matthew 6:33 But seek ye first the kingdom of God, and his righteousness; and all these things shall be added unto you"
I strongly believe that those who will make it to the end in this end time are those who will believe and live according to that which is written. 
We must be a people who wholly follow the Spirit, I have found out from my twenty three years of being a believer that a lot of us pursue the matters of our lives without knowing that which God is saying concerning such matters. We want to achieve many things in life but the thoughts of God concerning such issues is completely missing. 
Life is getting more difficult on earth, life is no longer as simple as it used to be.
Things are changing over the world, more wicked spirits are invading this earth, their intentions is to destroy as many souls are possible before their end fully comes, they know their end is in sight, so they want to take many to lake of fire or make sure that even if you go to heaven you don't end becoming what God has designed you to be.
The only way to defeat spirits anytime any day is to walk in agreement with what is written.
Evil spirits wants you to compromise the standard God has set for believers to follow.
Jesus the Son of God has conquered all evil spirits, from satan to the lowest demon for us. 
Jesus achieved a victory for us on the cross and in hell not for Himself but for us. 
We are to walk in His victory, but I found out from experience that most oftentimes we don't walk in Jesus' victory. 
To walk in Jesus' victory is to walk in what He is saying. 
How can you neglect the saying and advice of a man who used a particular principle to defeat an enemy you are fighting?
Jesus tells you to do it this way and you will be victorious, but you are telling Him you have a better idea. 
A lot of preachers have imported foreign thoughts into the church, such thoughts are completely oppose to the teachings of Jesus.
Jesus said seek first the kingdom of God and other things shall be added unto you.
But many are saying seek other things first, and we don't care to know what the kingdom of God is all about. 
What we have in many churches now are centers of seeking other things.
A lot of believers don't even know what the kingdom of God is.
Some believers think the kingdom of God is heaven, so they seek to go to heaven, every believer who follows God will go to heaven because our God is in heaven, but heaven is not the kingdom of God.
Romans told us what the kingdom of God is
"Romans 14:17 For the kingdom of God is not meat and drink; but righteousness, and peace, and joy in the Holy Ghost"
Romans 14 shows what the kingdom of God is
It says
Righteousness, Peace and Joy in the Holy Ghost is the kingdom of God.
Righteousness is life
Peace is life
Joy is life
These are the three stages of the life that is in God.
So the kingdom of God is the life that is in God.
Remember Jesus came to give life to men.
"John 3:15 That whosoever believeth in him should not perish, but have eternal life. 16 For God so loved the world, that he gave his only begotten Son, that whosoever believeth in him should not perish, but have everlasting life"
"John 10:10 The thief cometh not, but for to steal, and to kill, and to destroy: I am come that they might have life, and that they might have it more abundantly"
So to seek the kingdom of God is to seek to know Jesus more everyday of your life, to seek to live the life of Christ fully in your mortal body is to seek the kingdom of God.
To seek the kingdom of God is to desire to die daily to the flesh, the world and everything that is connected to satan.
Some believers don't even care about anything called the kingdom of God. They just want to make it in this life, they want to be like the successful men that are in the world. A lot of believers are completely blind, they can't see beyond their nose. 
There is enormous powers in Jesus, these are powers of the kingdom.
Of course we know all powers are from God, there is no power without God ordaining it. God made satan and all the fallen angels, the power they are using is the power God gave them that has been perverted. 
The real authentic power is still with God, angels operate under the jurisdiction of this authentic power.
Jesus used the principles of the real power of God to defeat all evil spirits.
Jesus is now telling us to walk in the principles of the kingdom of God that made Him overcome evil spirits.
The issue is not just about natural material acquisitions, The issue is the human soul, the issue is who governs your soul every seconds of your life on earth. 
"Mark 8:36 For what shall it profit a man, if he shall gain the whole world, and lose his own soul? 37 Or what shall a man give in exchange for his soul"
God uses the kingdom to win souls daily to Himself.
God wants to completely own every believer, He doesn't want to share us with satan, every part of our hearts and minds must be used daily by God.
satan and his cohorts uses natural material things to destroy souls daily. 
1 Timothy 6:10 For the love of money is the root of all evil: which while some coveted after, they have erred from the faith, and pierced themselves through with many sorrows"
Nobody can escape the hurt spirits does to a soul that is not seeking to be fully in love with Jesus.
The damange that is being done to the soul of men by evil spirits is not obvious to men. 
The authentic powers of the kingdom of God has the ability to keep your soul from being damaged by evil spirits and also give you the natural.
God created the natural for man's enjoyment, but satan stole the natural from man and he is using it to kill men daily.
A soul is not saved at the new birth, it was the spirit that got quickened for the soul to be saved in our churches as we hear the words of life that can transform our souls.
"James 1:21 Wherefore lay apart all filthiness and superfluity of naughtiness, and receive with meekness the engrafted word, which is able to save your souls"
"1 Peter 1:9 Receiving the end of your faith, even the salvation of your souls. 10 Of which salvation the prophets have inquired and searched diligently, who prophesied of the grace that should come unto you"
God is looking for men that will seek Him wholeheartedly, even when they don't have food to eat, clothes to wear and houses they can call their own.
God will give power to create wealth to some of these men for the purpose of further helping many to seek Him without distractions. 
God is coming!
Nothing is impossible with God.
Content created and supplied by: ANOINTEDMAWULINEWS (via Opera News )
Opera News is a free to use platform and the views and opinions expressed herein are solely those of the author and do not represent, reflect or express the views of Opera News. Any/all written content and images displayed are provided by the blogger/author, appear herein as submitted by the blogger/author and are unedited by Opera News. Opera News does not consent to nor does it condone the posting of any content that violates the rights (including the copyrights) of any third party, nor content that may malign, inter alia, any religion, ethnic group, organization, gender, company, or individual. Opera News furthermore does not condone the use of our platform for the purposes encouraging/endorsing hate speech, violation of human rights and/or utterances of a defamatory nature. If the content contained herein violates any of your rights, including those of copyright, and/or violates any the above mentioned factors, you are requested to immediately notify us using via the following email address operanews-external(at)opera.com and/or report the article using the available reporting functionality built into our Platform See More