The Holy Bible says in the book of Proverbs 18:10 that the name of the Lord is a strong tower unto those who mention it with faith and the righteous man runneth into it and is safe. Mentioning the name of the Lord in prayers and in faith can pull down every obstacle on our way hindering our progress in life.
As today marks a very memorable day on the Christian calender, I will unlock to you some powerful secret names of God Almighty. And as soon as these hidden names of Jehovah are used in times of prayers or hardship, every closed door in your life will be opened.
Below are some powerful names of God and their meanings, and as you call them out with faith this Good Friday and Easter festivity and trust me God will rise up from his throne to come to your aid.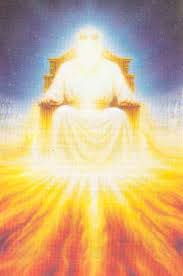 Jehovah Gibbor Milchamah - Mighty in Battle. Jehovah Chereb - Glorious Sword. Jehovah Eli - My Lord. Jehovah Bara - Creator. Jehovah Elohenu - Our God. Jehovah Go'el - Redeemer. Jehovah Hamelech - The King. Jehovah Hashopet - The Judge. Jehovah Hosheah - The Lord who saves. Jehovah Izuz Gibbor - Strong and Mighty. Jehovah Jireh - The Lord will Provide. Jehovah Kabodhi - My Glory. Jehovah Keren Yishl - Horn of my salvation. Jehovah Machsi - My Refuge. Jehovah Magen - The Shield. Jehovah Makeh - The Lord who strikes you. Jehovah Maozi - My fortress. Jehovah Mephalti - My Deliverer. Jehovah Nissi - My Banner Jehovah Ori - My light. Jehovah Rohi - My Shepherd. Jehovah Rophe - The lord who heals. Jehovah Sabaoth - The lord of Hosts. Jehovah Seli - My Rock. Jehovah Uzi - my Strength. Jehovah Tsidkenu - Our Righteousness.

These are the hidden names of the most high and trust me anybtime you call upon any of these names, you awakens the spirit of God to act on your behalf. For instance when you are sick and you call the name 'Jehovah Rophe' the spirit of God hurriedly comes to heal you of all your sicknesses. Call upon the name 'Jehovah Jireh, and the lord will quickly give you everything you need.
Do these with full faith for his word says in the book of Psalms 91:15 that, call upon my name in times of trouble and I will deliver you and honour you. Amen and Amen.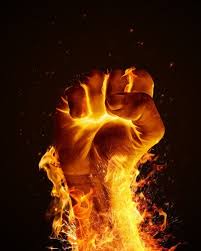 Please don't forget to share to be a blessing unto others this Easter season.
Follow and like my page for more.
Content created and supplied by: K.TeeDeWriter (via Opera News )