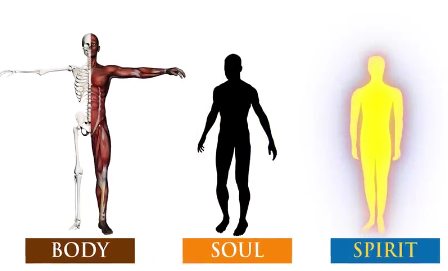 More often than not, we hear about the fact that the human being is not only made up of what we see on the outside or what we see when we look into a mirror but a three-part being so interconnected that none acts alone.
In this article, I want to show you the reality of what the human being is composed of and what is able to divide these human compositions into their separate components. As a matter of fact, man is made of three parts or components namely, the body, soul and spirit. This is what is referred to as the tripartite nature of man. I'm sure you heard about that before.
This tripartite nature of human beings explains why we experience certain things in this life such as why we dream, eat, experience revelations, get angry, love, hate, experience joy and sorrow, to mention but few. Basically, all human processes or experiences are linked to the tripartite nature of the human being.
The dichotomy.
1. The Body
The body is the physical, outward component that we can see, touch and feel. It's that part of you you see when you look at yourself in a mirror. It consists basically of the five body senses: Seeing, touching, feeling, tasting and smelling. The body decomposes when one dies and that's the end of it. It's important to know that it's actually the vessel that houses the real person, which is the soul.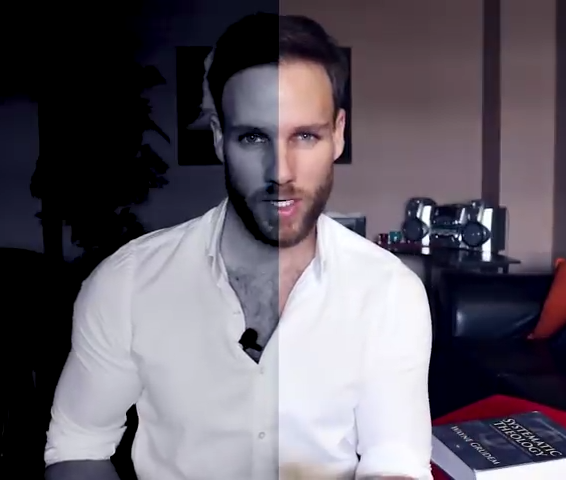 2. The Soul
As already mentioned, the soul is the real man. In other words, the soul is basically you. Some body parts that makes up the soul are the mind and the heart. The soul consists of the self (character, personality), the intellect (disposition of knowledge, wisdom, remembrance), emotions (love, hate, affection, joy, peace), the dwelling place of evil, etc.
3. The Spirit
The spirit is the third component of the human being. In the Christian doctrine, a person is birthed spiritually dead. His spirit only comes alive after receiving Jesus Christ into his or her life. The spirit is where we experience such things as discernment (the ability to distinguish between things usually good and evil), communication (with God), revelation, etc.
In a nutshell, this is the basic dichotomy between the body, soul and spirit of human beings.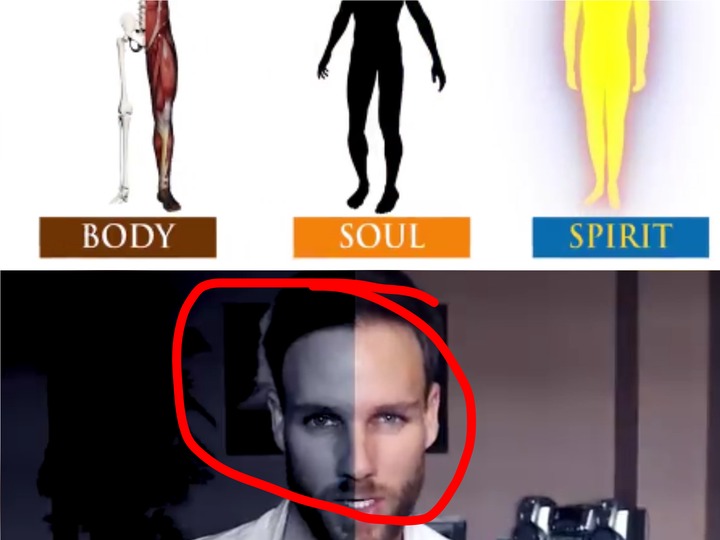 Now, as said earlier on these three components are so much interconnected that that you can't actually divide or sperate them. However, there are only two known things that can separate them and they are the word of God and death. In Hebrews 4:12, the Bible says that the word of God is sharper than any two-edged sword and can divide the soul and the spirit. Death is obvious. When one dies, the spirit and the soul leaves the body somewhere.
Content created and supplied by: Discoverers_Gh (via Opera News )