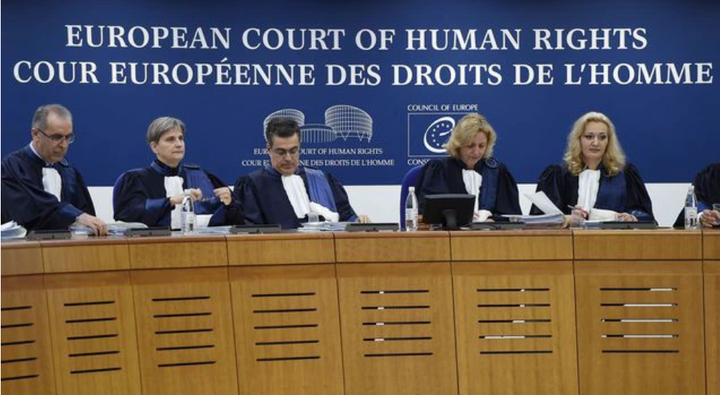 A few months ago, the world witnessed riots in Europe which broke out following the unhealthy behavior of certain individuals who indulged in caricatures of the Prophet of Islam, Mohammed (pbuh). A situation which has grown and has won the decision of the European Court of Human Rights so that the insults against Mohammed (Peace and Hail of God be upon him), cease. One thing that has been done.
Last Thursday February 18, 2021, the verdict that Mohammed, the Prophet of Islam will no longer be insulted in Europe, was delivered by the European Court of Human Rights (ECHR).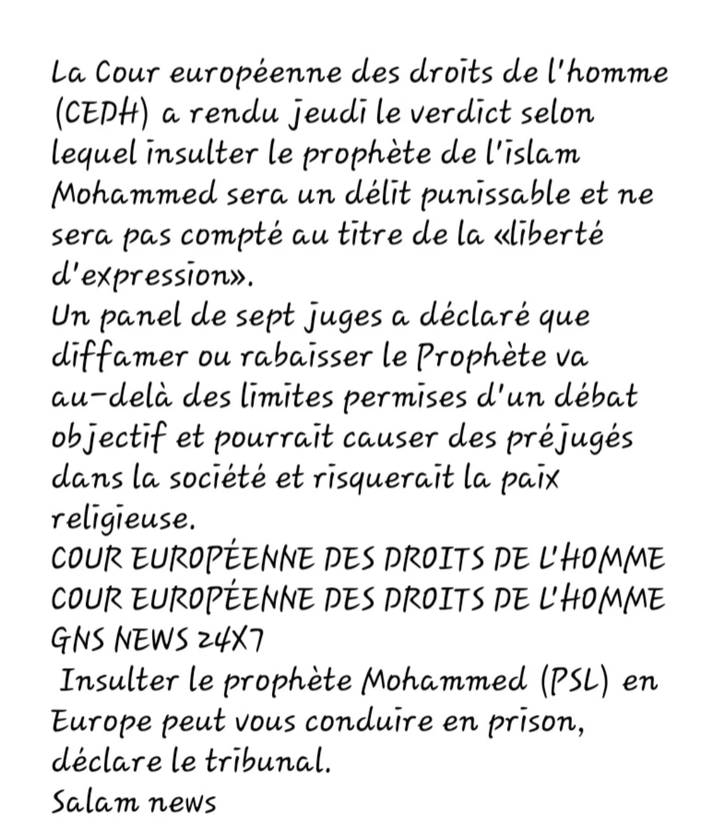 A panel of seven judges said that defaming or demeaning the Prophet goes beyond the bounds of objective debate and could cause prejudice in society and risk religious peace. Thus, insulting Prophet Muhammad (pbuh) in Europe can land you in jail, the court says.
In fact, according to the Salam news media on its official Facebook page, the European Court of Human Rights (ECHR) on Thursday delivered the verdict that insulting the Prophet of Islam Mohammed will be a punishable offense and will not be counted against. title of "freedom of expression".
Content created and supplied by: Sunshine_News_Media (via Opera News )