Undoubtedly the Roman Catholic faith and the Roman Catholic Church are the oldest religion and churches in the world respectively hence it will be of no Suprise if people are chastising it.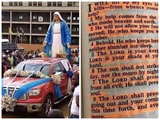 Many Catholics have one way or the other being subjected to accusations of idolatry due to the mere fact of the way and manner of their type of worship.
Some Christians from other denominations always quote Exodus 20: 4 which clearly states that God does not want to be represented or replaced with any stone, statue or object in heaven or in the waters nor even on earth.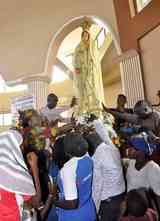 This verse clearly states that God almighty wants to be worship as he is and he is a jealous God and therefore we should always call in his name rather than replace him with any object.
The mistake most Christians make is by refusing to understand the believes norms and faiths of other denominations and at the end judge them into being idol worshippers.
However I will lay down these few verses from the Bibie which clearly explains the ways and norms of the catholic faith and at the end your perception of them may change.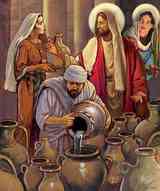 I however demand you to read with care and understanding and not pre-developed hatred and chastise.
A lot of people claim that Catholics worship virgin Mary mother of Christ which is totally false and a misconception, the Catholics only adore her purity and the fact that she conceived the son of God whose death brought us salvation.
Also the Catholics see Virgin Mary who is the holy mother of Christ as a direct medium to reach the lord Jesus and as holy as she is our prayers are usually answered, it is just like the case of asking a mother to speak to your father for you to get a favor.
Furthermore the lord God in some situations in the Bible used tools and objects such as the staff of moses where God commanded him to throw his staff down which turned into a snake to swallow that of pharaohs magicians.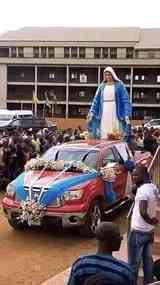 In the verse Numbers 17:8 Aaron's staff bore ripe and edible almonds and drove away buds and was also represented the the tribe of God.
God works in mysterious ways and hence the ways and faiths of other denominations will surely differ from one to their other but we surely serve one living God.
If the Catholic was the first Christian denomination in the world and all others denominations came from them and as you call them idolatry does that mean all other denominations are same.
I guess we will have to rethink our conversations and perceptions of the Catholic faith which has great Positive influence in the world and has lasted since the time of Christ.
Please tap on the follow button above and share this article to your friends and family thanks it may change their perception about the Catholic faith.
Content created and supplied by: Informative-news (via Opera News )