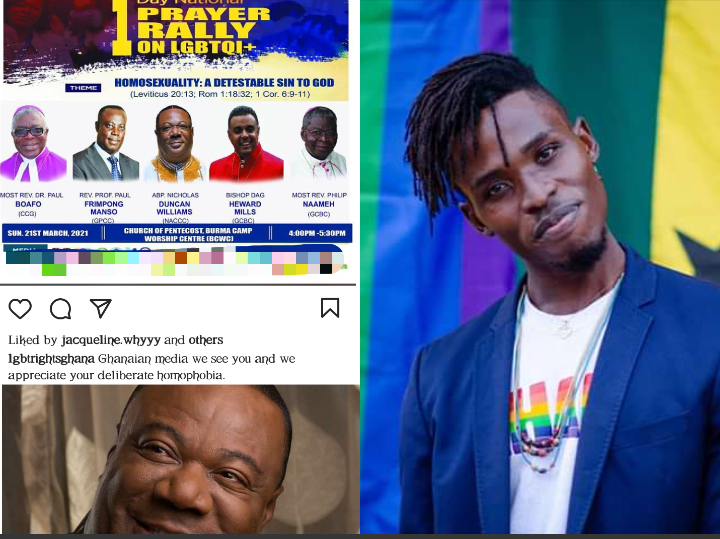 The LGBTQ+ Rights group has reacted to a flyer (leaflet) of an upcoming prayer rally against the legalization of LGBT in the Republic of Ghana. The prayer rally will hold on Sunday, 21st of March 2020 and it will feature some of our top Ghanaian pastors. The theme of the one day National prayer rally on LGBTQI+ is ' Homosexuality a detestable sin to God'.
The flyer which has been taking rounds on several social media platforms has sparked a lot of reactions online and Netizens can't stop talking about it. The one day National prayer rally on LGBTQI+ would include pastor Dag Heward Mills, Frimpong Manso of the Pentecostal and Charismatic Council, alongside Duncan-Williams etc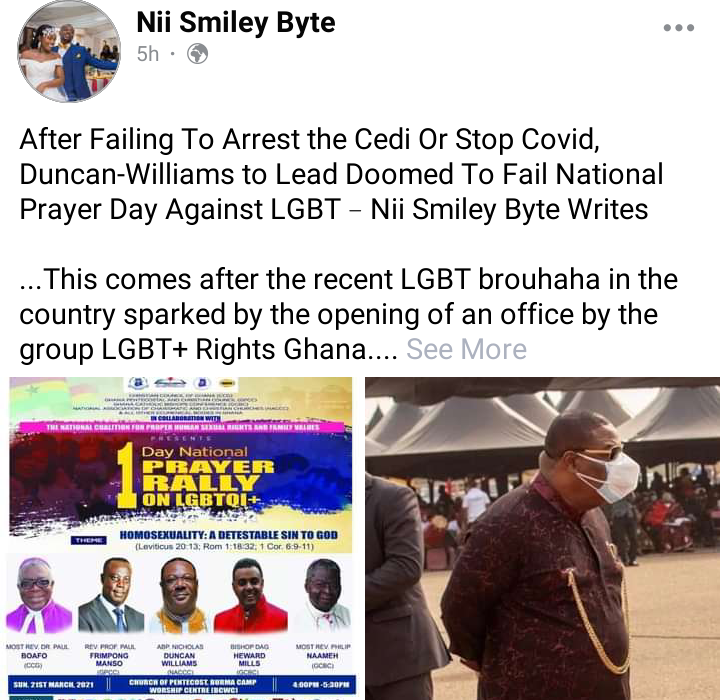 The LGBT+ rights group reacting to the flyer said that they see Ghanaian media and they appreciate their deliberate homophobia.
"𝙂𝙝𝙖𝙣𝙖𝙞𝙖𝙣 𝙢𝙚𝙙𝙞𝙖 𝙬𝙚 𝙨𝙚𝙚 𝙮𝙤𝙪 𝙖𝙣𝙙 𝙬𝙚 𝙖𝙥𝙥𝙧𝙚𝙘𝙞𝙖𝙩𝙚 𝙮𝙤𝙪𝙧 𝙙𝙚𝙡𝙞𝙗𝙚𝙧𝙖𝙩𝙚 𝙝𝙤𝙢𝙤𝙥𝙝𝙤𝙗𝙞𝙖."
The image below is a screenshot of their comments concerning the forthcoming prayer rally against LGBT in Ghana: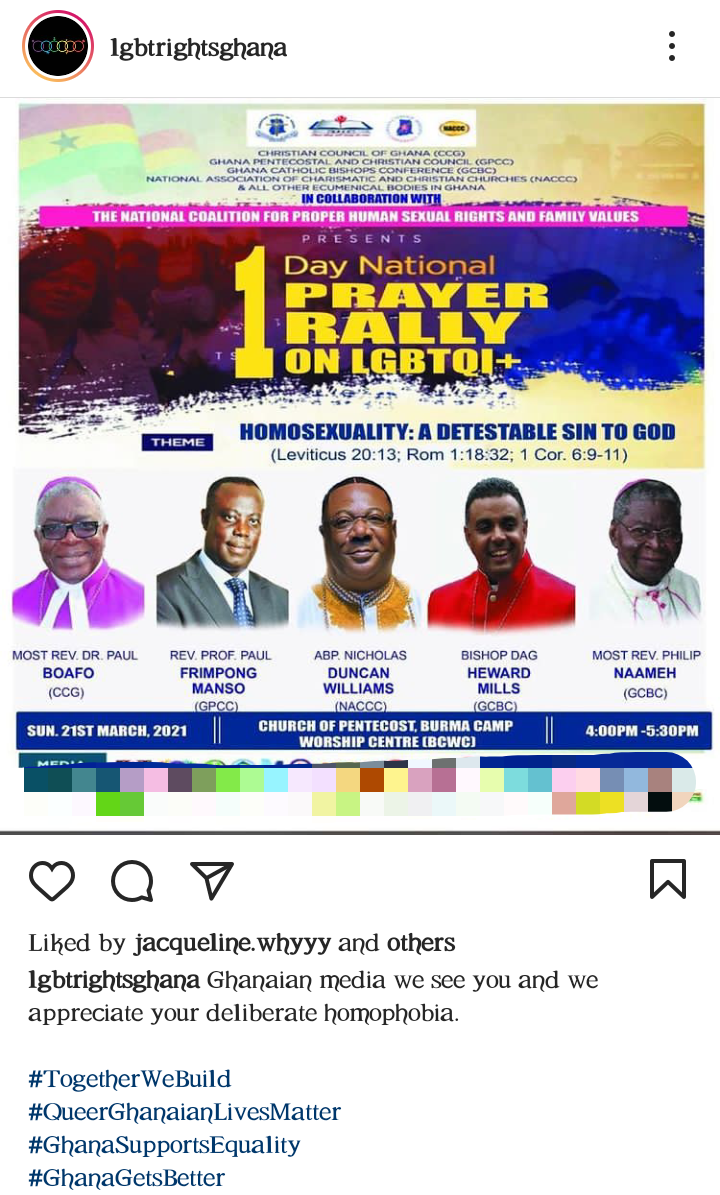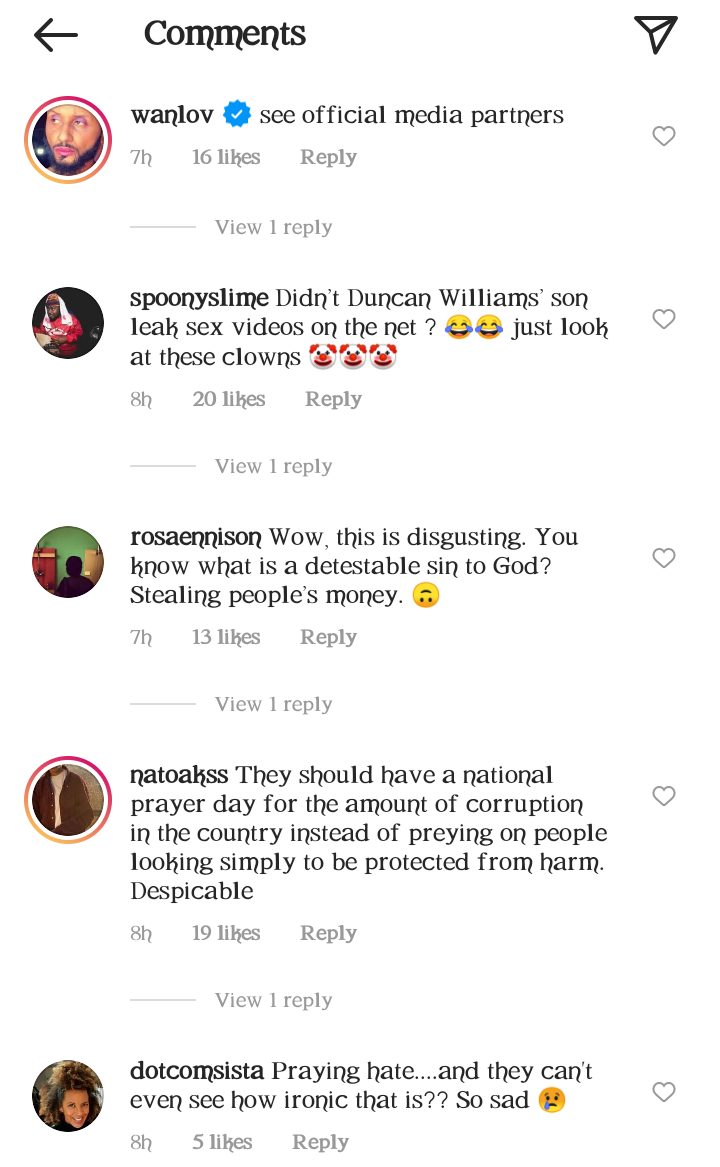 Thanks alot for reading, kindly hit the like and follow button to get more interesting gists and valid news updates from my page and also do not forget to share your thoughts in the comments section below.
Content created and supplied by: TheExecutives (via Opera News )