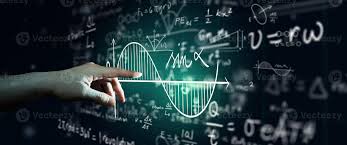 We live in a world bedeviled with an avalanche of challenges confronting mankind on every sphere. From the least to the highest person in our societies, no one is spared of problems. This indeed is ageless. From the very moment our fore parent, Adam and Eve disobeyed God's commandment and fell in the Garden of Eden, they broke the lid covering the container of curses and problems of life. Till date, each one of us is faced with a barrage of troubles of one form or the other. Indeed Job, who is a definition and an epitome of suffering concluded in Job 14:1 by saying that man who is born of a woman is of few days and full of troubles. Everybody has their own unique kind of problems that they face from the rich to the poor. These problems manifest variously such as economic, financial, physical, biological, spiritual, mental, health and societal issues. We are confronted with these both individually and corporately.
Our Lord Jesus Christ addressed life's challenges in His popular sermon on the Mountain in Matthew 5 and 6. This was one of the cardinal teachings He touched on. He spoke on how people worry about what to wear, what to eat and what to drink. By extension we can add where to sleep, financial needs, marital issues, health issues, economic issues, unemployment, and many more to this unending list. The world is currently faced with the Covid-19 plague which keep mutating and making it difficult to deal with. Aside infecting hundreds of millions of people, it has killed about five million people across the globe. This infection has had economic, mental health, and other related consequences. It doesn't seem to be slowing down and the fear is that the worse is yet to come. This generation leaves in fear and worry due to uncertainties of life.
However, man's solution to dealing with this has been cosmetics and fails to deal with the issues as we have resorted to masking, social distancing, hygiene observations and ultimately vaccines. But as good as these measures may be in dealing with this pandemic, the true solution to this is deeper than meets the eye. Our approach to dealing with this transcends the natural to the supernatural. The answer does not rest in man's solution but God's. What do I mean to say? My point is that Jesus gave man the formula for overcoming worry, fear, lack and their related challenges. That formula is M633. In other words, the solution to man's greatest troubles lies in what our Lord Jesus Christ said in Matthew 6:33 where he urges mankind to seek first the kingdom of God and its righteousness and ALL other things shall be added to us. This is the panacea to every form of worry, fear and difficulties of life.
If God takes care of the birds of the air and the grasses of the fields, Jesus queried why He cannot and would not do same and far more for man created in His image and likeness? He said nobody by worrying can achieve the minutest of success in any spheres of life – spirit, soul and body. The only consequences of worrying is negative. Fear and worry rather eats their hosts up and make them worse of. Therefore worry always churns out negative outcomes and nothing positive. Out of worrying many people have suffered various illnesses, exhaustion, hopelessness and death.
But Christ Jesus our Lord calls us from worry or fear to faith as the answer to life's issues and this is where the kingdom of God comes in. Simply put, it is all about the kingdom you belong to. The truth is that every one of us belong to one kingdom or the other whether we like it or not. It's the truth. One belongs to the kingdom of God or by default, to that of Satan. There is no middle ground. Both are by our choices. You choose God by believing in Jesus as Lord and personal Saviour or by not choosing Him and belonging to the other camp. Jesus Christ told those who are His not to worry since this was the way of unbelievers or the world. They worry about everything but the saint should have no place for worry but for faith and hope. Since their kingdom is not earthly but Godward, they have no place for lack. This is irrespective of what one possess or not. The greatest thing anybody will have in this life is Christ Jesus Himself by accepting Him into your life. This transcends anything anybody could ever have in this life. However, the Lord does not ignore us, our needs or the things that concerns us. He promises in this formula that by accepting Him into our lives, we are also accepting or attracting what we need. He is our blessing and Blessor.
Those who worry do so because they have ignored this all important principle of life. Get Jesus and get or attract His blessings! Ignore Jesus and forfeit them! It's that simple! It's your choice to make. And for those of us who are already in the Lord but feel inadequate in any sphere of our life, we need to really examine our relationship with Him. Anybody in good standing with God, that is saved, committed to God through regular church attendance, praying regularly, digging deep into His word daily, living in righteousness, sharing their faith among others cannot worry or better still, lack anything needed for their survival. Proverbs 10:24 tells us that the Lord satisfy the desire of the righteous. In verse 3 it states that the Lord does not let the righteous go hungry but thwarts the craving of the wicked. So being righteous or wicked is the difference between your needs being met and not, having a peace-filled mind or a worrying one.
Faith in God through our Lord Jesus Christ is man's sine qua non to excel in life and to have a worry-free life and so to avoid Him is to set yourself up to fail and worry as a result. Simple! Just as an electronic gadget is useless without a power source, it is the same way mankind is empty without Him. We were made to fit into God in other to live a life of purpose and fulfilment. Without Him in our lives, no matter the amount of material things that we accumulate, or how high we rise in life, we will feel empty because we were made for something more, God! We discover ourselves and succeed the very moment we find ourselves back in Him. This is the realities of life. For this life and the next, we cannot do without Jehovah God. We need Him on both fronts and even more especially, the latter because time on earth is transient and quite brief compared to eternity. If for nothing at all, we must be more concern about that than this life.
This is why we are called to seek first the kingdom of God and its righteousness before all other considerations of life. The kingdom of God and eternity for that matter must take precedence over our earthly possessions. We are worth far more than houses, cars, money, jewellery, and all the world put together. They cannot buy us but only the blood of Jesus Christ (1 Peter 1:18,19). We cannot therefore measure our success in life based on what we possess or who we are but based on being in Christ Jesus, totally following Him and helping those in need with what you have. This is true success because by doing so you are storing eternal treasures in heaven as against earthly treasures. They don't last. Somebody has said that our earthly gains are meant for us to use to buy ourselves eternal possessions. We do so by giving towards God's work and helping those in need.
In conclusion, man's solution and formula for overcoming worry isn't in getting rich, getting a job, having a fleet of automobiles, having mansions, possessing designer dresses as many try to portray these days but in accepting Christ Jesus as your Lord and personal Saviour and fully following and living for Him every day of your life. When that's in place, you are guaranteed a worry-free life. We have nothing to worry about or nothing to fear if and when we entrust our lives into God's hand. Jesus Christ bids us to come to Him with all our worries today and He will give us rest (Matthew 11:28-30). In 1 Peter 5:7 we are asked to cast all our burdens on God because He cares for us. When you do so, that's when God takes over. You have no reason to still carry your load and burden. You have the King of kings and the Lord of lords to hand over all that bothers you. Please trust Him today with everything, especially your life so you can live in heaven whiles on earth. Accept the Lord Jesus as you Saviour today to begin that journey of journeys. God richly bless you!
Prince Eric Opare 
Content created and supplied by: CMB21 (via Opera News )
Opera News is a free to use platform and the views and opinions expressed herein are solely those of the author and do not represent, reflect or express the views of Opera News. Any/all written content and images displayed are provided by the blogger/author, appear herein as submitted by the blogger/author and are unedited by Opera News. Opera News does not consent to nor does it condone the posting of any content that violates the rights (including the copyrights) of any third party, nor content that may malign, inter alia, any religion, ethnic group, organization, gender, company, or individual. Opera News furthermore does not condone the use of our platform for the purposes encouraging/endorsing hate speech, violation of human rights and/or utterances of a defamatory nature. If the content contained herein violates any of your rights, including those of copyright, and/or violates any the above mentioned factors, you are requested to immediately notify us using via the following email address operanews-external(at)opera.com and/or report the article using the available reporting functionality built into our Platform See More